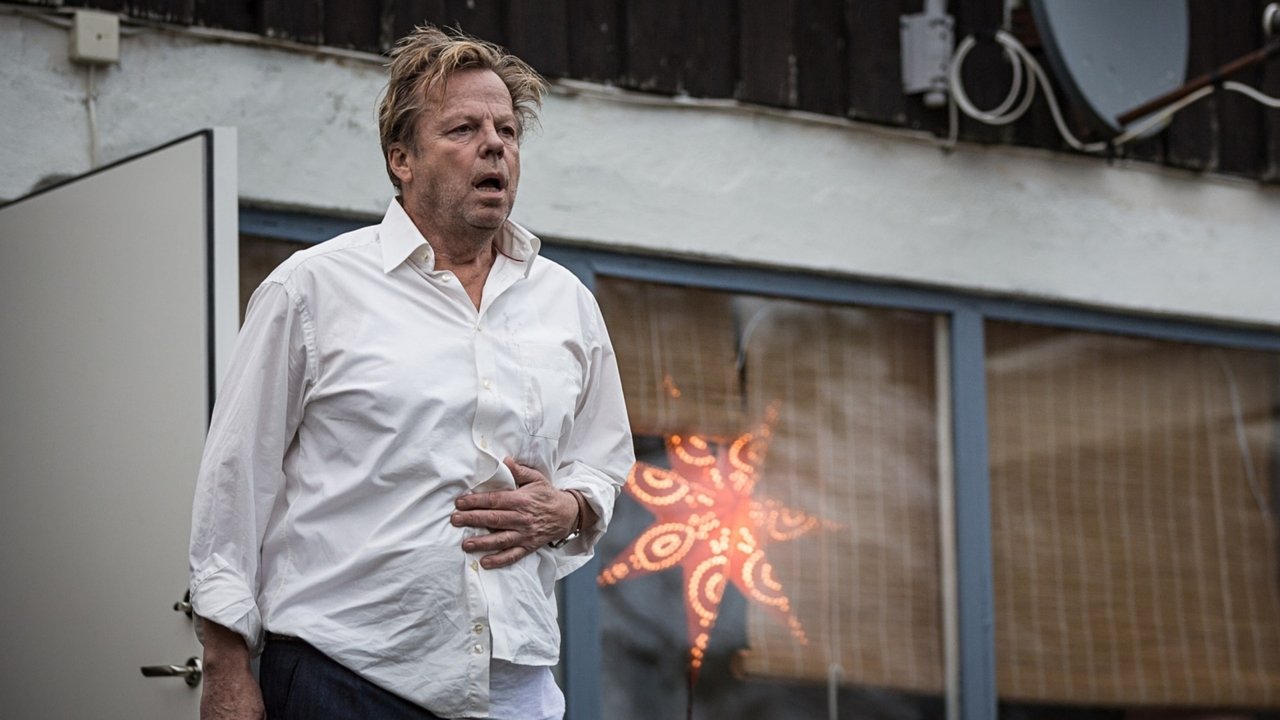 Wallander Online Streaming Guide
Collection of the Wallander movies
13 de enero de 2005

In "Before the Frost", a fanatical sect is suspected to be behind some horrific violent crimes in Ystad. Henning Mankell's sharp-eyed commissioner receives assistance from her daughter Linda (Johanna Sällström), a newly-graduated police officer, and criminal inspector Stefan Lindman (Ola Rapace). The first of 32 films with Krister Henriksson as the popular commissioner Kurt Wallander

3 de agosto de 2005

In the second film with Krister Henriksson as Kurt Wallander, a man enters a bank and threatens to blow it up in the air unless his demands are met. Henning Mankell's sharp-eyed commissioner has the assistance of daughter Linda (Johanna Sällström), newly graduated police officer, and criminal inspector Stefan Lindman (Ola Rapace).

7 de septiembre de 2005

Olof y Carlina Wrangel son encontrados muertos en su casa . La esposa fue torturada y violada delante de su marido antes de que ambos fueran asesinados.

12 de octubre de 2005

Krister Henriksson plays the lead role as Henning Mankell's sharp-eyed Commissioner Kurt Wallander at the Ystad Police. After a girl's suicide, they come across a tangle on the track that affects several girls at the same school, a case that deeply affects Linda Wallander (Johanna Sällström). Linda's closest colleague is Detective Stefan Lindman (Ola Rapace).

16 de noviembre de 2005

Kurt Wallander (Krister Henriksson) receives a murder case from the Polish police, it turns out that the victim was shot dead on board a train in Sweden. Most of his face is shot away and for Wallander personally the case gets an unexpected turn. His two closest police colleagues are the daughter Linda (Johanna Sällström), newly graduated police officer, and criminal inspector Stefan Lindman (Ola Rapace).

16 de diciembre de 2005

Kurt Wallander and the other police officers try to find the connection between a horrible murder that took place in Ystad and the kidnapping of one of the police force's daughters. It also seems someone has infiltrated the police and controls every move the police make.

15 de marzo de 2006

Un agricultor es encontrado muerto, y casi todo demuestra que fue pateado por un caballo. Sin embargo, la autopsia demuestra todo lo contrario: había sido golpeado hasta la muerte….

10 de mayo de 2006

When an American tourist is found murdered after visiting an internationally renowned photographer, her husband believes she was having an affair. Kurt Wallander decides to investigate.

19 de julio de 2006

A semi-trailer found dumped and full of dead people leads Kurt Wallander and his team to a convent where the nuns have been assisting illegal refugees into Sweden via Poland.

23 de agosto de 2006

Kurt Wallander and the team are stumped when they find an old man, Greger Stehn, dead due to poisoning. It appears that Stehn, who looked like a vagrant, was in fact very wealthy.

25 de octubre de 2006

Following an argument with her lover on her boat, a woman is found dead. Wallander and the Ystad police investigate; their inquiries lead them to a farm commune and to an old friend of Linda's.

1 de noviembre de 2006

When a woman is murdered outside her restaurant in front of her eight-year-old daughter, Wallander and his team link the death to a restaurant mafia.

9 de enero de 2009

Kurt Wallander has bought a dream house by the sea, but his peace and quiet is soon shattered when a man is murdered and an explosion in one of Ystad's power grids shuts down the electricity in the whole city.

17 de junio de 2009

When a young boy disappears from pre-school, Wallander joins a desperate search to find him. Suspicions immediately fall on a pedophile recently released from prison.

22 de julio de 2009

After the murder of a motorcyclist, an investigation reveals that bikers are being used as drug couriers from Denmark to Sweden and that the killing was part of a cartel power struggle.

19 de agosto de 2009

Homes are being burgled in Ystad and three neighbors form their own vigilante group. Soon Wallander is convinced the group has committed a double murder, although no bodies have been found.

16 de septiembre de 2009

A Russian cellist is subject to a bomb attack following a performance in Ystad. It turns out that she is a witness in a murder prosecution against a member of the Russian mafia.

21 de octubre de 2009

A priest is shot outside a hotel in Ystad and is fighting for his life in hospital. Wallander has no clues to the shooter until he finds out that the priest was having an affair.

18 de noviembre de 2009

The seemingly random murder of a jogger in woodland and the detonation of car bombs in central Ystad are but diversions to busy the police whilst a security van are robbed of 15 million kroner. Isabelle and Portus witness this and give chase but are attacked by the criminals and hospitalized. Given the security firm's meticulous contingency plan Wallander suspects a leak from the inside and aims for Micke Sterner, a compulsive gambler and the only staff member to know the encoded transit schedules. But some private sleuthing by over-worked Svartman, who has found the robbers' den, and Wallander's suspicions of an ex-cop turned security officer with connections to the firm provide the real break-through.

16 de diciembre de 2009

When a small-time crook is killed by a sniper, Wallander and the Ystad police investigate. Meanwhile, trainee policeman Pontus is forced to reconsider his career.

20 de enero de 2010

A choir of young women gives a guest performance in a country church outside Ystad. But when an 18-year-old member of the choir disappears, Wallander is brought in to investigate.

24 de marzo de 2010

Arson is suspected when a house burns to the ground following a gas explosion, and a man and a woman are found dead. Wallander investigates and uncovers an intricate web of lies.

21 de abril de 2010

When Manfred Stjarne is stabbed to death outside the Brada cider factory his wife Claire has inherited - suspicion falls on Polish worker Jan Kowalski, with whose wife Manfred was having an affair, but Jan is found hanged - later evidence suggesting foul play. Benjamin Wilkes, an ex-psychologist who helped Manfred select redundancy candidates, is killed in the same way as Manfred, putting disgruntled ex-Brada employees in the frame, but a third slaying implicates a former patient of Wilkes, who has connections to the Stjarne family. A newly loved-up Isabelle and Pontius start to fool around whilst on surveillance, taking their eye off the ball and allowing this suspect to confront Claire.

10 de junio de 2010

A young woman is killed and robbed in her apartment. The trail leads to her indebted ex-boyfriend, a bouncer. In the investigation, the police officer Pontus notices that his colleague is nervous. Isabell carries around a dark secret: one of the suspects, in this case, has a means of pressure against her in her hand. Commissioner Wallander has a great deal on the capable young policewoman, whose loyalty to her fatherly superior is subjected to a hard test of endurance.

21 de julio de 2010

A girl goes missing somewhere in Ystad. It is obvious that she has seen something terrible and that someone wants her silenced. At the same time, a trial of human traffickers begins.

11 de enero de 2013

Wallander has become a grandfather and is trying to seize the role as good as it goes because he wants to be closer to his daughter Linda and her family. When Linda's father-in-law mysteriously disappears, Wallander is drawn into the case that takes him back in time to the Cold War and the submarine violations in the Stockholm archipelago. At the same time, he's starting to suspect that something is not right with him…

19 de junio de 2013

A girl disappears on her way to school, and suspicion falls on her father who has been fighting for her custody. Wallander's investigation is helped when he visits a woman whom he had arrested when her own daughter disappeared.

24 de julio de 2013

A young student reports her mother missing. The next day, the mother's body is found buried in the sand close to the family's house.

23 de agosto de 2013

A young woman is found dead in Ystad. When the police begin the case, they are told that the woman came from Moldova and that she worked as a prostitute in Sweden. Kurt, who leads the case, decides to seek out the woman's family in Moldova. When he returns to Sweden, he is involved in a car accident and takes a leave of absence from work. Around the same time, Kurt finds where his forgetfulness comes from.

25 de septiembre de 2013

When an arsonist is released from prison, the villagers do not want him anywhere near them. Soon they take matters into their hands and Wallander has to investigate whether their fear is justified.

23 de octubre de 2013

When a restauranteur is abducted, Wallander's investigation leads him to suspect the Malmö police might be involved.
Bookmark this page and The Streamable will automatically update it if services change or more films are added.