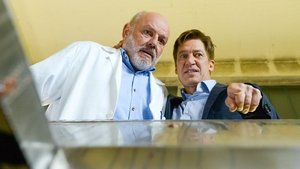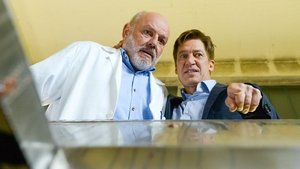 Alles Fleisch ist Gras
(2014)
De beschikbaarheid van de inhoud is geldig voor Verenigde Staten.
De beschikbaarheid van de dienst en de inhoud kan variëren voor België.
Over Alles Fleisch ist Gras
Roland Mathis dies after falling down the stairs. He was an unsavoury private eye who had been blackmailing Anton Galba and his secret lover about their affair. Galba, who is the director of the local sewage treatment plant in Dornbirn, panics and gets rid of the body by putting it in the grinder. Nathan Weiss, the police officer investigating the case immediately suspects Galba. However, he can also think of a nasty character he would like to get rid of. Galba has no choice but to help him, but for Weiss this is just the beginning: It's time to eradicate the scum from society.
Waar kun je online Alles Fleisch ist Gras kijken?