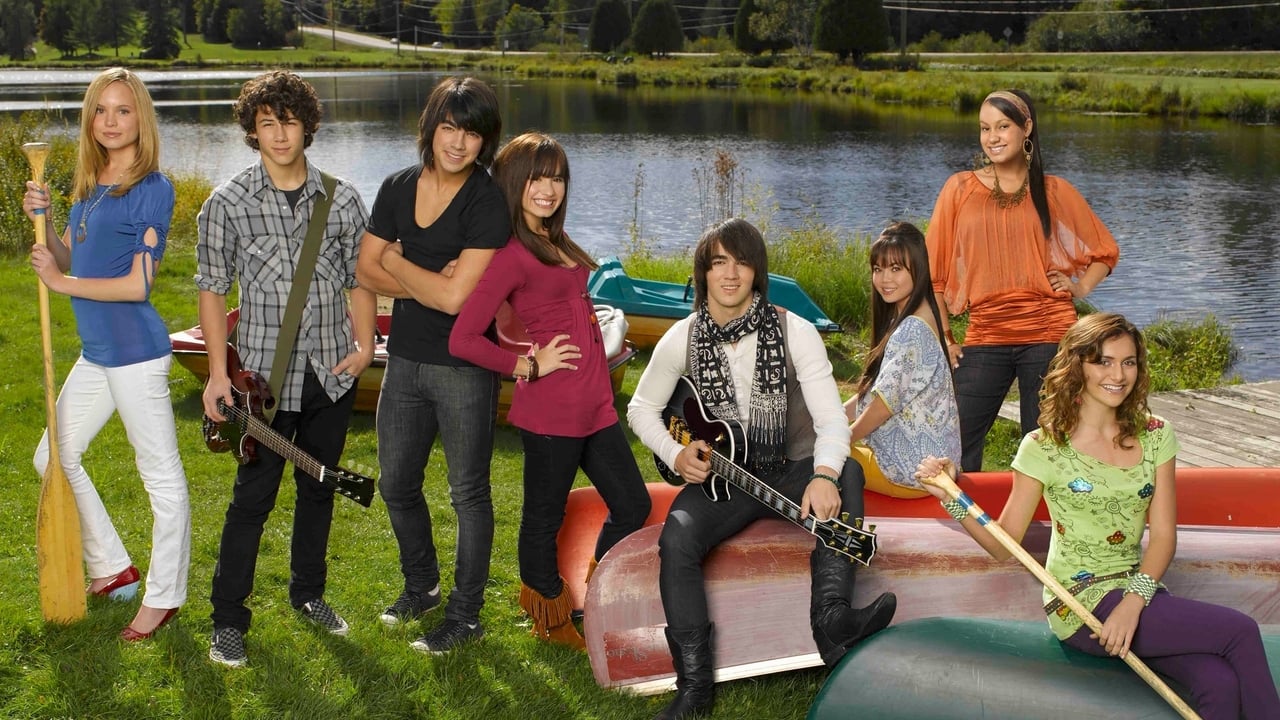 Camp Rock Collection Online Streaming Guide
Double bill of Disney musical films. In 'Camp Rock' (2008) Mitchie Torres is a talented young musician who gets the opportunity to attend the prestigious music camp, Camp Rock. At first, Mitchie is slightly intimidated by some of her fellow campers' competitiveness, but she soon settles in and becomes friends with Caitlyn, a down-to-earth girl who dreams of becoming a music producer. With the help of Caitlin and instructors like Shane Gray. In 'Camp Rock 2: The Final Jam' (2010) Mitchie returns to Camp Rock for the summer along with Shane, Nate and Jason. Mitchie is enjoying spending time with her friends and writing new songs but soon trouble stirs when rival camp, Camp Star, provides fierce competition and puts Camp Rock's future in jeopardy. The members of each camp must do battle using their musical talents.
June 20, 2008

Een tienermeisje wil dolgraag haar zomer doorbrengen op een prestigieus rockkamp. Ze kan deze alleen bijwonen wanneer ze als kok werkt in de keuken. Als ze op een avond in haar eentje zingt, hoort popidool Shane Gray dit. Al snel probeert hij erachter te komen wie het meisje is achter deze prachtige stem. Voordat ze haar plek in het spotlicht kan nemen, moet ze eerst haar angsten confronteren.

September 17, 2010

Het vervolg op Camp Rock volgt het leven van Mitchie, Shane, Jason, Nate en hun vrienden wanneer ze terug gaan naar Camp Rock voor nog een geweldige zomer met muziek en plezier. Eenmaal aangekomen komen ze er al snel achter dat een nieuw kamp genaamd Camp Star is geopend. Dit nieuwe kamp ligt ook aan het meer en heeft veel instructeurs en bezoekers van Camp Rock meegenomen waardoor de toekomst van Camp Rock in gevaar komt.
Bookmark this page and The Streamable will automatically update it if services change or more films are added.