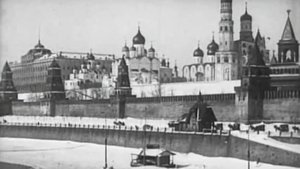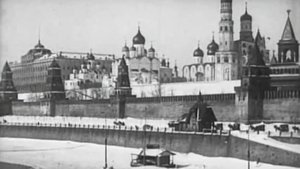 Moscow Clad in Snow
(1909)
De beschikbaarheid van de inhoud is geldig voor Verenigde Staten.
De beschikbaarheid van de dienst en de inhoud kan variëren voor België.
Over Moscow Clad in Snow
The film is in four parts. First, the camera pans the Kremlin and Marshal's Bridge. Sleds are parked in rows. Horse-drawn sleighs run up and down a busy street. Next, we visit the mushroom and fish market where common people work and shop. In Petrovsky Park are the well-to-do. Men are in great coats. A file of six or seven women ski past on a narrow lane. Last, there's a general view of Moscow. A slow pan takes us to a view above the river front where the film began.
Waar kun je online Moscow Clad in Snow kijken?