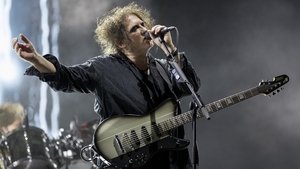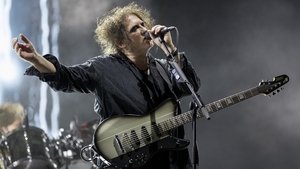 De beschikbaarheid van de inhoud is geldig voor Verenigde Staten.
De beschikbaarheid van de dienst en de inhoud kan variëren voor België.
Over The Cure: Trilogy
Introduction 2. One Hundred Years 3. A Short Term Effect 4. The Hanging Garden 5. Siamese Twins 6. The Figurehead 7. A Strange Day 8. Cold 9. Pornography 10. Introduction 11. Plainsong 12. Pictures Of You 13. Closedown 14. Lovesong 15. Last Dance 16. Lullaby 17. Fascination Street 18. Prayers For Rain 19. The Same Deep Water As You 20. Disintegration 21. Homesick 22. Untitled 23. Introduction 24. Out Of This World 25. Watching Me Fall 26. Where The Birds Always Sing 27. Maybe Someday 28. The Last Day Of Summer 29. There Is No If… 30. The Loudest Sound 31. 39 32. Bloodflowers 33. If Only Tonight We Could Sleep 34. The Kiss Trilogy is a live album video by The Cure. It documents The Trilogy Concerts, in which the three albums, Pornography, Disintegration and Bloodflowers were played live in their entirety one after the other each night. Trilogy was recorded on two consecutive nights, 11–12 November 2002, at the Tempodrom arena in Berlin.
Waar kun je online The Cure: Trilogy kijken?