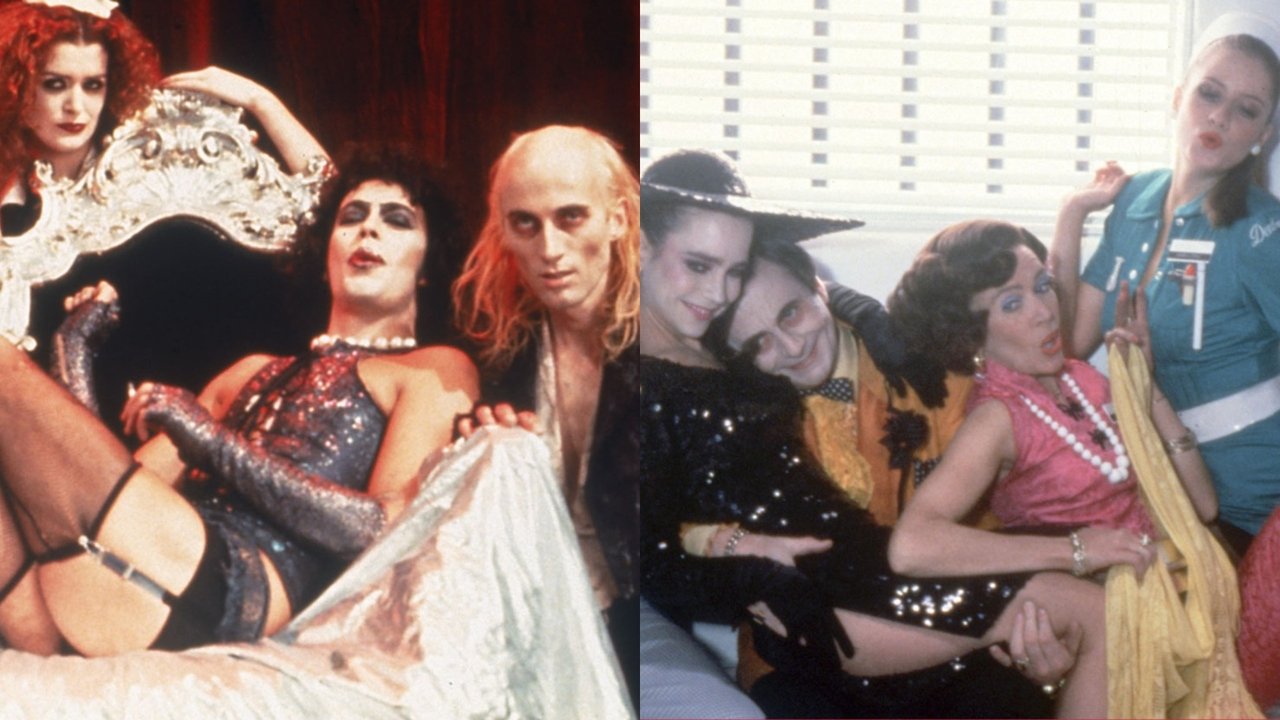 The Rocky Horror Picture Show Collection Online Streaming Guide
The Rocky Horror Picture Show is a 1975 musical comedy horror film directed by Jim Sharman. The screenplay was written by Sharman and actor Richard O'Brien, who is also a member of the cast. The production is a parody tribute to the science fiction and horror B movies of the 1930s through to the early 1960s. Along with O'Brien, the film stars Tim Curry, Susan Sarandon, and Barry Bostwick and is narrated by Charles Gray. Shock Treatment is a 1981 follow-up to the 1975 film The Rocky Horror Picture Show also directed by Jim Sharman, and co-written by Sharman and Richard O'Brien. While not an outright sequel, the film does feature several characters from the previous film, most portrayed by different actors, as well as several Rocky Horror actors in new roles. The film stars Jessica Harper as Janet and Cliff De Young in a dual role as Brad and the film's main antagonist Farley Flavors, with O'Brien and Patricia Quinn playing sibling character actors.
14 augustus 1975

Op de terugweg van een huwelijksfeestje belanden Brad en Janet in een vreemd onherbergzaam gebied. Ze komen in een vreselijke regenbui terecht, geraken de weg kwijt en krijgen een lekke band. Gelukkig is er een kasteel in de buurt: het kasteel Frankenstein. Daar hebben Dr. Frank'N. Furter en zijn vrienden, afkomstig van een transseksuele planeet uit het Transsylvaanse melkwegstelsel, zich geïnstalleerd.

30 oktober 1981

Janet and Brad Majors, unhappily married, are separated after appearing on a game show. Janet becomes a superstar while Brad is thrown into a mental hospital. But what does fast food magnate Farley Flavors have up his sleeve?
Bookmark this page and The Streamable will automatically update it if services change or more films are added.