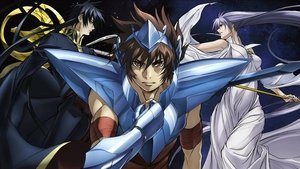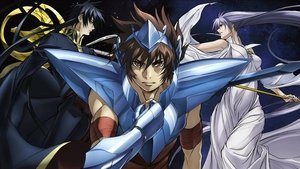 Saint Seiya The Lost Canvas
(2009)
De beschikbaarheid van de inhoud is geldig voor Verenigde Staten.
De beschikbaarheid van de dienst en de inhoud kan variëren voor België.
How to Stream Saint Seiya The Lost Canvas Online
Over Saint Seiya The Lost Canvas
Saint Seiya: The Lost Canvas – The Myth of Hades, also known as simply The Lost Canvas, is a manga written and illustrated by Shiori Teshirogi. It is a spin-off based on the manga series Saint Seiya, which was created, written and illustrated by Japanese author Masami Kurumada. The Lost Canvas was published by Akita Shoten in the Weekly Shōnen Champion magazine since August 24, 2006, concluding after 223 chapters on April 6, 2011, with twenty-five tankōbon released. Originally envisioned as a comic book whose purpose was to work simultaneously with Kurumada's Saint Seiya Next Dimension as a multi-angle interpretation of the shared elements of its storyline, which stems from an event mentioned in Kurumada's original Saint Seiya manga; the approach was quickly abandoned, as both works greatly diverged, Kurumada's Next Dimension stayed as the canonical telling of these events, and The Lost Canvas as a separate alternate retelling. The story takes place in the 18th century, and focuses on how an orphan known as Tenma becomes one of Athena's 88 warriors known as Saints and finds himself in a war fighting against his best friend Alone who is revealed to be the reincarnation of Athena's biggest enemy, the God Hades.