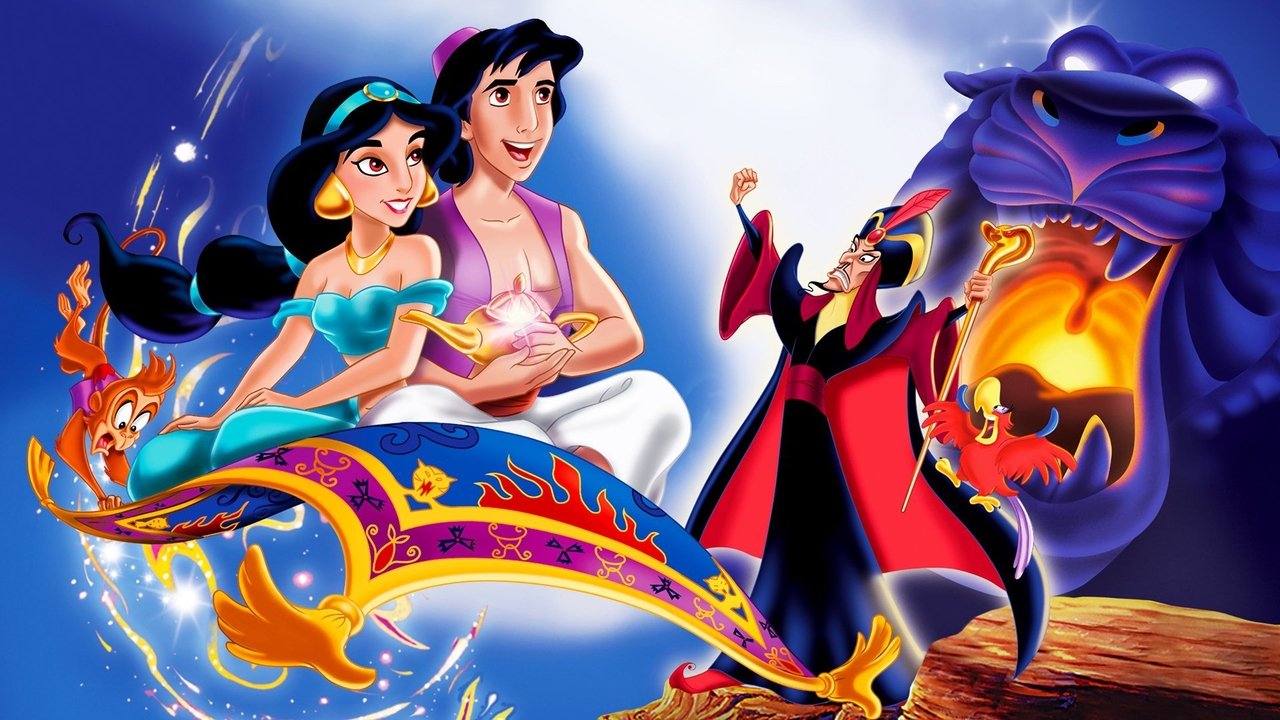 Aladdín (Animación) - Colección Online Streaming Guide
Serie de películas de animación de Aladdin.
25 de noviembre de 1992

Aladdín es un ingenioso joven que vive en una extrema pobreza, y que sueña con casarse con la bella hija del sultán, la princesa Jasmine. El destino interviene cuando el astuto visir del Sultán, Jafar, recluta a Aladdín para que le ayude a recuperar una lámpara mágica de las profundidades de la Cueva de las Maravillas. Aladdín encuentra una lámpara maravillosa con un genio dentro, y sus deseos comienzan a hacerse realidad.

20 de mayo de 1994

Aladdín y Jasmine viven felices en el palacio real, rodeados de lujos y de la magia del genio. Pero, muy lejos de allí, algo se remueve en las arenas del desierto: Iago, el loro dentudo de Jafar, ha logrado escapar de la lámpara que los mantenía presos a ambos. Tras traicionar a su amo, Iago decide vivir una nueva vida en donde él es el jefe. Pero Jafar esconde más de un as en la manga…

20 de mayo de 1996

Por fin Aladdín se va a casar con la princesa Jasmine. A pesar de la presencia y ánimo de sus amigos Genio, Alfombra y el mono Abú, está algo preocupado: tiene miedo porque no sabe qué tipo de padre va a ser, si él nunca tuvo ninguno. Pero todas sus preocupaciones quedarán de lado cuando 40 ladrones irrumpen en la boda para robar un mágico talismán.
Bookmark this page and The Streamable will automatically update it if services change or more films are added.