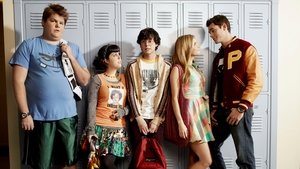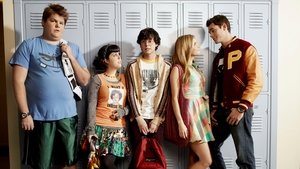 Tiempos duros para RJ Berger
(2010)
La disponibilidad del contenido es válida para Estados Unidos.
La disponibilidad del servicio y el contenido puede variar para Ecuador.
How to Stream Tiempos duros para RJ Berger Online
Sobre Tiempos duros para RJ Berger
The Hard Times of RJ Berger es una serie cómica de televisión estadounidense creada por David Katzenberg y Seth Grahame-Smith para MTV. El protagonista de la serie es RJ Berger (Paul Iacono), un estudiante impopular de segundo año de la Escuela Superior Pinkerton de Ohio. Berger tiene dos mejores amigos: Miles Jenner (Jareb Dauplaise), cuyas ambiciones son entrar en la popularidad junto con su amigo RJ, y Lily Miran (Kara Taitz), quien ha estado deseando a Berger durante varios años. Pero Berger está interesado en el amor de Jenny Swanson (Amber Lancaster), una chica muy popular, la más hermosa de todas quien tiene una relación con Max Owens (Jayson Blair), el más guapo y popular de todo el colegio.
---
All Live TV Streaming Options