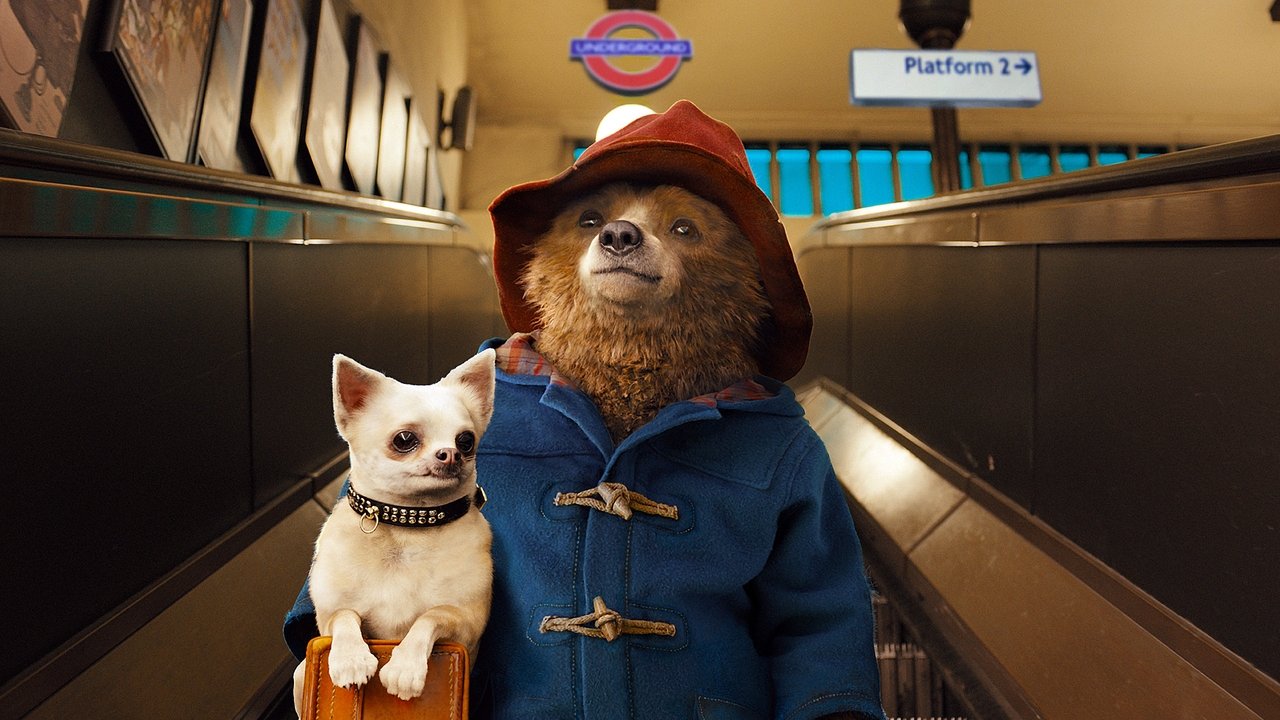 Paddington - Colección Online Streaming Guide
Paddington es una serie de películas basadas en las historias del personaje del mismo nombre creado por Michael Bond. Paddington es un joven oso que vive junto con sus tíos en la selva del Perú. Un tremendo terremoto devasta la selva y se ve obligado a emigrar a Londres. Una vez allí busca un hogar y conoce a la familia Brown.
2014 M11 24

Paddington es un oso que ha crecido en las profundidades de la selva peruana junto a su tía Lucy quien, debido a un encuentro casual con un explorador inglés, ha inculcado en su sobrino el sueño de vivir en Londres. Cuando un terremoto destruye su hogar, la tía Lucy decide ocultar a su joven sobrino en un barco rumbo a Inglaterra en busca de una vida mejor. Cuando el pequeño llega solo a la estación londinense de Paddington, se da cuenta de que la vida de la ciudad no tiene nada que ver con lo que se había imaginado, hasta que conoce a los Brown, una bondadosa familia británica que se lo encuentra con una etiqueta alrededor del cuello en la que se puede leer: 'Por favor, cuidad de este oso. Gracias'. Los Brown le acogen en su casa mientras Paddington busca al famoso explorador que dejó marcada a su tía Lucy muchos años atrás. Sin embargo, poco después, una siniestra y atractiva taxidermista se fija en él, lo que supone una amenaza para su hogar y para su propia vida.

2017 M11 9

El oso Paddington ya está felizmente integrado en casa de la familia Brown. Se ha convertido además en un miembro muy popular de la comunidad de Windsor Gardens. Su tía Lucy cumple 100 años y él tiene el regalo perfecto para ella: un maravilloso libro pop-up de la tienda de antigüedades de Mr. Gruber. Para poder comprar el libro, Paddington decidirá realizar una serie de extraños trabajos. Pero todo se complica cuando el libro es robado.
Bookmark this page and The Streamable will automatically update it if services change or more films are added.