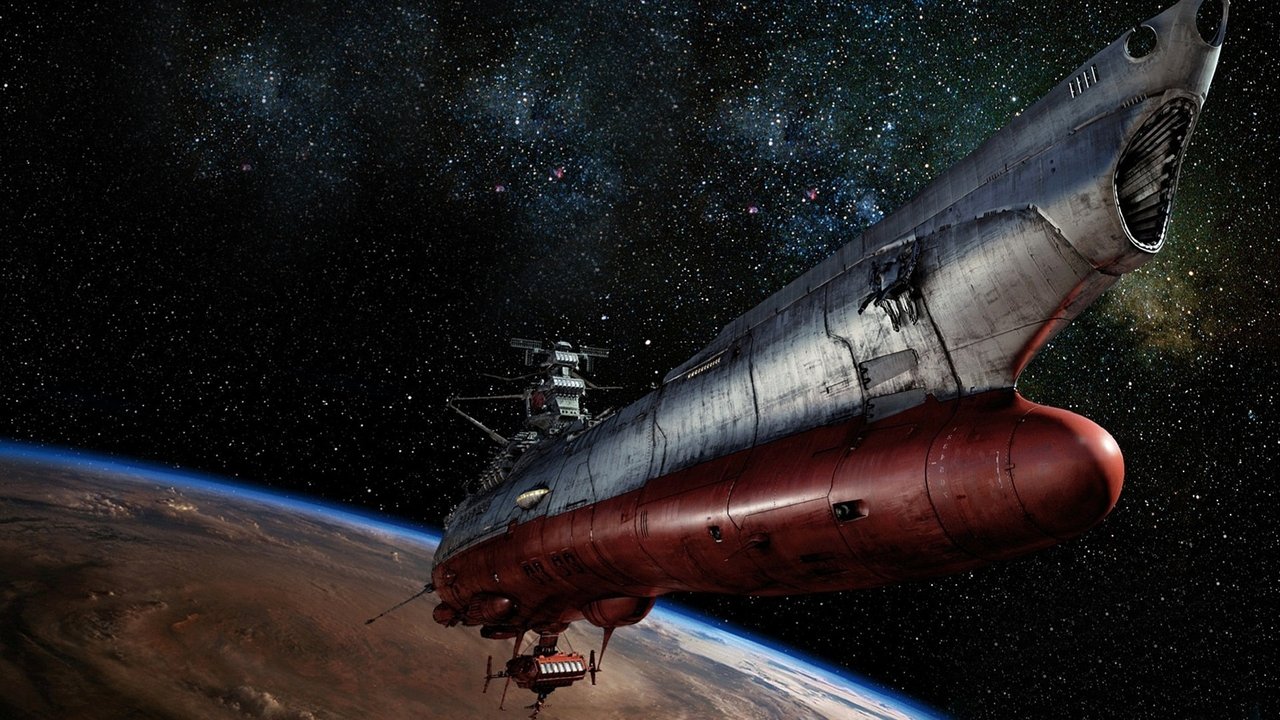 Space Battleship Yamato Collection Online Streaming Guide
6 de agosto de 1977

Estamos situados en el año 2199, la Tierra fue bombardeada por el planeta Gamilus y contaminada por la radiactividad de sus ataques con asteroides, por lo que la humanidad está en peligro de extinción, la faz de la tierra se ha borrado, los océanos se han evaporado y la radiación ha llegado hasta gran parte del subsuelo. Lo que queda de la raza humana vive muy profundamente en las entrañas de la Tierra y sólo falta poco más de un año para que la contaminación alcance a los que quedan…

14 de julio de 1978

The Yamato and her crew face the onslaught of the Comet Empire, a civilization from the Andromeda Galaxy who seek to conquer Earth, led by Prince Zordar. They have harnessed a comet and is using its terrible power to unleash destruction upon its rivals and inferiors… which are in fact everyone. The Space Battleship Yamato heads back into action. But this time, it shall not return, and much of the Yamato crew have signed on for their last voyage.

10 de septiembre de 1979

Time to ease up … not! Although the Yamato's crew has witnessed the end of the long, hard-fought Comet Empire War, a peaceful future will have to wait. While Dessler gathers together the shattered remnants of his Gamilus Empire, new forces are at work in the universe that could augur in another conflict. Seems the Black Star Empire has invaded Dessler's homeworld and is decimating it, all the while gathering power for its war machine.

1 de agosto de 1980

The Black Nebula Empire attacks Earth and threatens to blow up the planet with a bomb they placed on Earth if counter attacked. Earths hopes rest on the Yamato crew as they go to the Black Nebula Planet and try to find a way to difuse the bomb before it's too late.

19 de marzo de 1983

The Galman Empire is destroyed but the planet Galmania is not, by a chance collision of galaxies. The Bolar Federation worlds including Planet Bolar are destroyed. The Yamato, back under the command of Captain Okita, encounters the planet Denguil too late to save its humanoid civilization from being flooded by the water planet Aquarius. The surviving Denguil, a warrior race who believe only the strong should survive, plan to use Aquarius to flood Earth and destroy humanity, in order to create a new home for their race.
Bookmark this page and The Streamable will automatically update it if services change or more films are added.