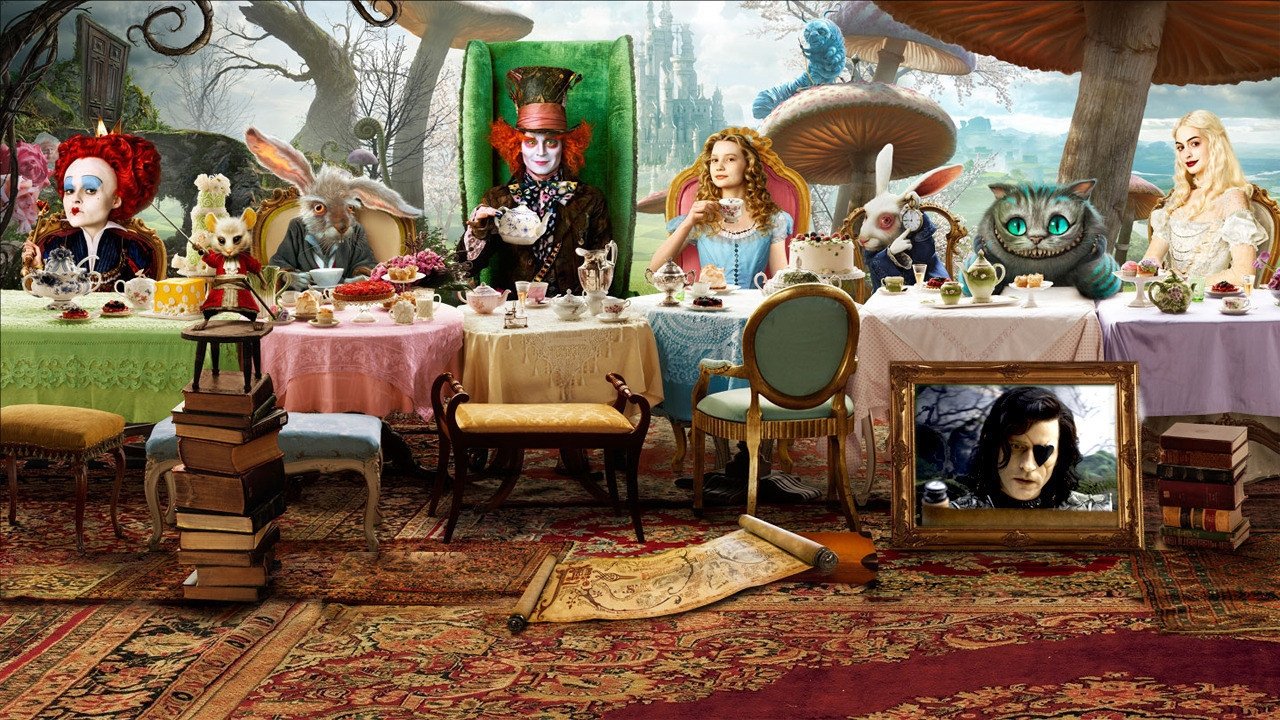 Alice in Wonderland Collection Online Streaming Guide
Alice in Wonderland is a 2010 American fantasy film directed by Tim Burton from a screenplay written by Linda Woolverton. The film stars Johnny Depp, Anne Hathaway, Helena Bonham Carter, Crispin Glover, Matt Lucas and Mia Wasikowska and features the voices of Alan Rickman, Stephen Fry, Michael Sheen and Timothy Spall. Based on Lewis Carroll's fantasy novels and inspired by Walt Disney's 1951 animated film of the same name. A sequel, Alice Through the Looking Glass was released in 2016.
3. maaliskuuta 2010

19-vuotias Liisa palaa Ihmemaahan, paikkaan jossa hän kävi lapsena, mutta josta hän ei muista mitään. Liisaa odottaa tässä oudossa maailmassa vaarallinen tehtävä - hänen on pelastettava maa Punaisen kuningattaren vallasta.

25. toukokuuta 2016

Liisa Kingsleigh on viettänyt kolme vuotta merikapteenina isänsä jalanjäljissä seilaten maailman meriä. Lontooseen palattuaan hän löytää taikapeilin ja matkaa takaisin Alimaailman mielikuvitukselliseen valtakuntaan, missä häntä odottavat vanhat ystävät Valkoinen kani, Absolem, Irvikissa ja Hatuntekijä, joka ei ole oma itsensä. Hatuntekijä on menettänyt paljoutensa, joten Mirana lähettää Liisan lainaamaan Kronosfääriä, joka on Suuren Kellon kammiossa säilytettävä metallinen pallo, joka antaa kaikelle ajalle voimaa. Palatessaan ajassa taaksepäin hän kohtaa ystäviä - ja vihollisia - näiden elämän eri vaiheissa ja ryhtyy vaaralliseen kilpajuoksuun aikaa vastaan pelastaakseen Hatuntekijän, ennen kuin on liian myöhäistä.
Bookmark this page and The Streamable will automatically update it if services change or more films are added.