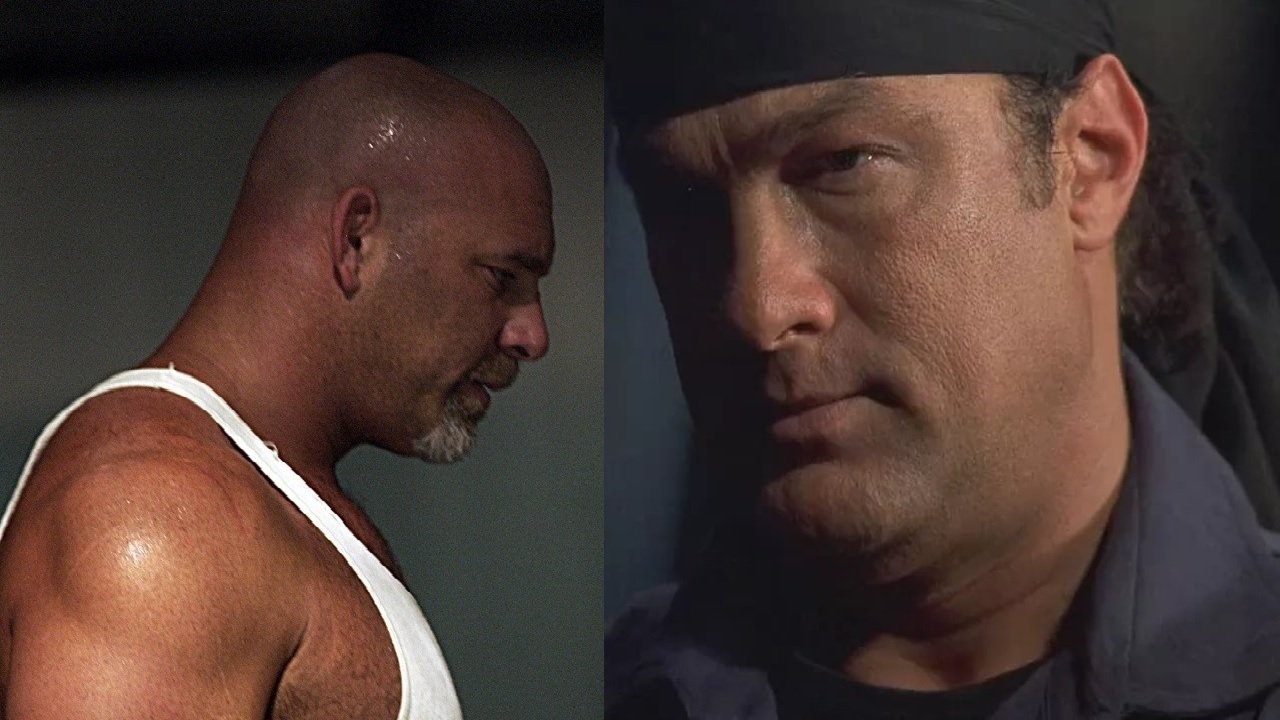 Half Past Dead Collection Online Streaming Guide
Half Past Dead is a 2002 American action film written and directed by Don Michael Paul in his directorial debut, and produced by Steven Seagal, who also starred in the lead role. The film tells the story of a criminal who infiltrates a prison to interrogate a prisoner about the location of a fortune in gold while an undercover FBI agent has to stop him. This was followed by a 2007 sequel entitled Half Past Dead 2 starring Bill Goldberg. None of the actors from the original film return, except Kurupt who returns to reprise his role of Twitch.
15. marraskuuta 2002

"The Rock" on avattu uudelleen ja sen ensimmäinen kuolemaantuomittu rikollinen tulee kokemaan tiensä pään sähkötuolissa. Tilanne muuttuu kun rosvojoukko saa selville vangin tietävän 200 miljoonan dollarin arvoisen salaisuuden. Vankilaan hyökkäävä kommandojoukko ei aio antaa salaisuuden kuolla vangin mukana. Alcatraziin soluttautuneen FBI:n agentin Petrosivitchin on otettava tilanne haltuun. Onnistuakseen Petrosivitchin on saatava ystävänsä ja muut vangit taistelemaan lain oikealla puolella.

11. toukokuuta 2007

Long time inmate Twitch (Kurupt) gets himself transfered to a tougher prison than the re-opened Alcatraz. He claims it's to be closer to his lady but his real motives are a bit more grandiose. There he crosses paths with Burke (Bill Goldberg) a bulky prisoner who can take care of himself. Twitch, despite being less muscular, is just as mouthy and is pretty much the same. But there is a gang war brewing between the black and hispanic inmates that explodes into a hostile takeover of the prison when the black's gang leader is shot dead and the finger points at Burke. But the sh!t really hits the fan when the real killer and leader of the hispanics, Cortez (Robert Madrid) takes Twitch's girlfriend and Burke's daughter hostage.
Bookmark this page and The Streamable will automatically update it if services change or more films are added.