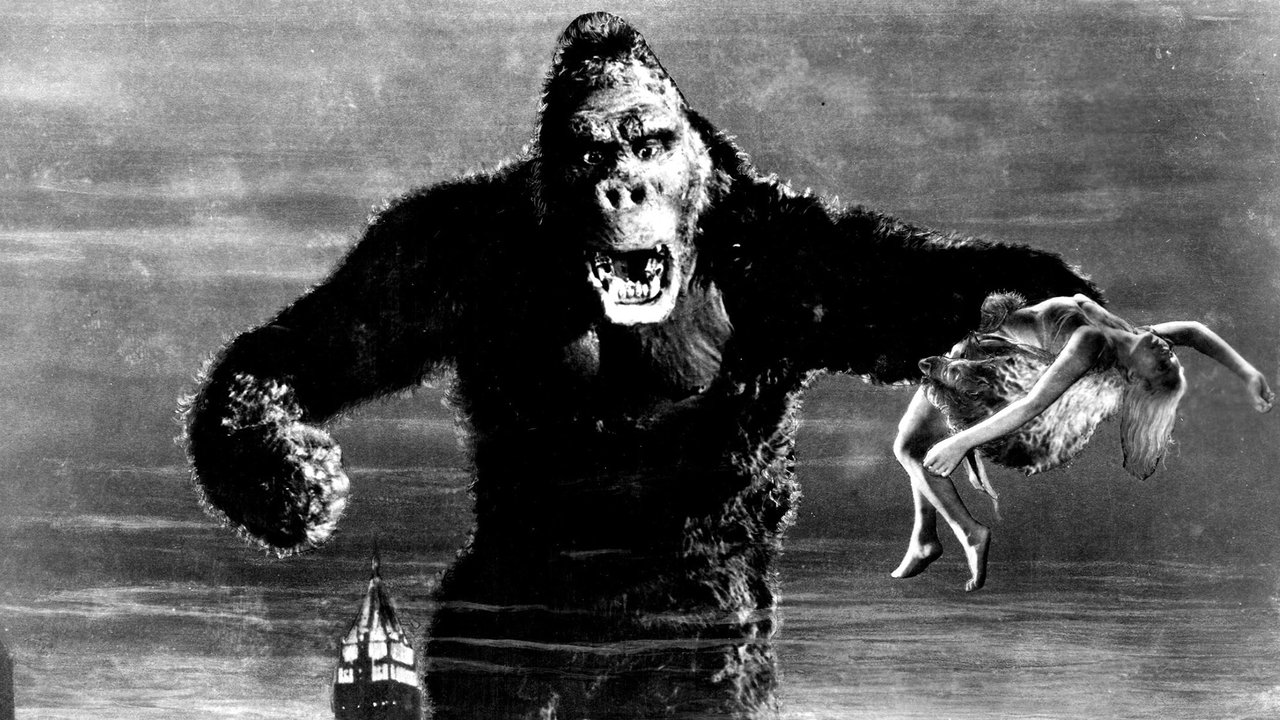 King Kong (1933) Collection Online Streaming Guide
A giant monster adventure film series about a gigantic island-dwelling ape creature called Kong and it's sequel about Kong's son.
15. maaliskuuta 1933

Elokuvantekijä Denham matkustaa laivalla saarelle, jonka viidakoissa huhujen mukaan asuu jättiläismäinen hirviö. Otusta kutsutaan Kongiksi, ja Denham haluaa kiihkeästi vangita sen ja viedä mukanaan New Yorkiin. Perämies Driscollin ja kauniin Ann Redmanin kanssa hän aloittaa ajojahdin ja lopulta he onnistuvat viemään hirviön New Yorkin Madison Square Gardeniin näyttelyn vetonaulaksi. Kun Kong näkee Annin yleisön joukossa, se raivostuu ja vapautuu kahleistaan. Alkaa raivoisa taistelu, jossa jättiläisapina muuttaa suurkaupungin viidakokseen.

22. joulukuuta 1933

Beleaguered adventurer Carl Denham returns to the island where he found King Kong.
Bookmark this page and The Streamable will automatically update it if services change or more films are added.