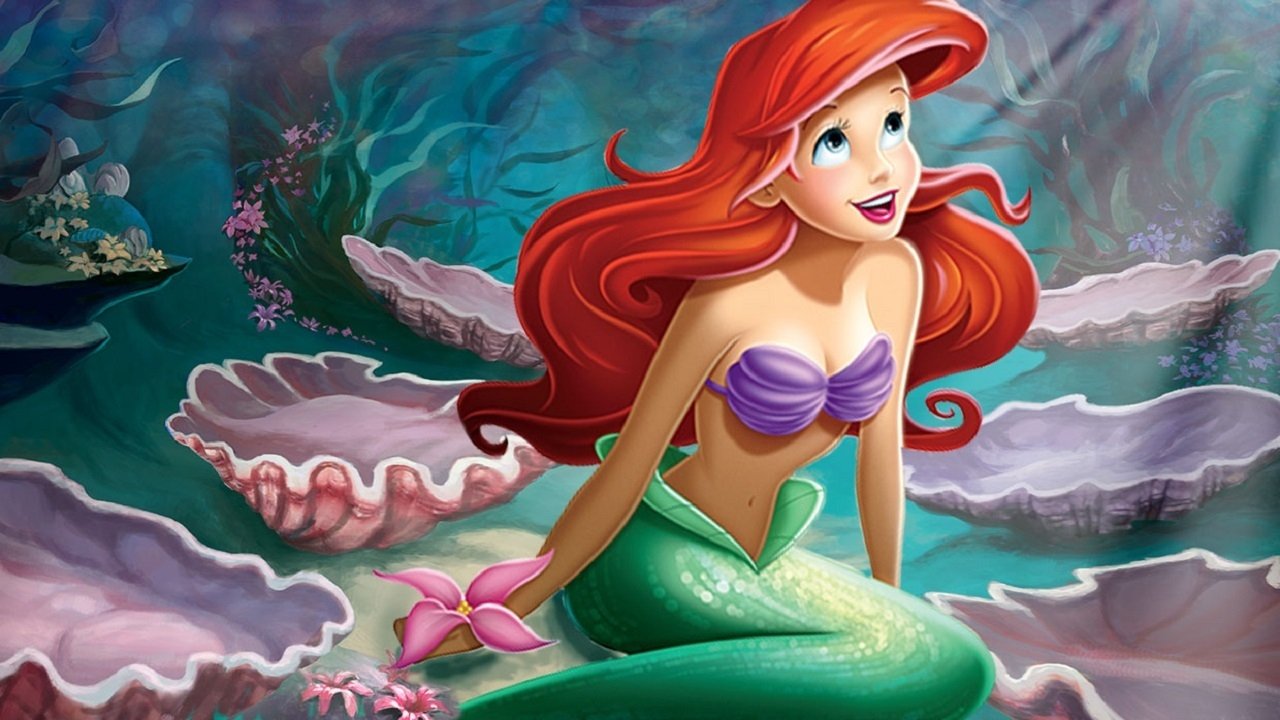 The Little Mermaid Collection Online Streaming Guide
The Little Mermaid is a 1989 American animated musical fantasy film produced by Walt Disney Feature Animation and released by Walt Disney Pictures. Based on the Danish fairy tale of the same name by Hans Christian Andersen, The Little Mermaid II: Return to the Sea is a direct-to-video sequel to the first film. It was released by Walt Disney Studios Home Entertainment on VHS in the United States on September 19, 2000. The Little Mermaid: Ariel's Beginning is a direct-to-video prequel to the first film. The film was released on Region 1 DVD in the United States on August 26, 2008, and on Region 2 DVD in Europe on September 22, 2008.
1989 M11 17

Arielia, hauskaa ja ilkikurista merenneitoa kiehtoo kaikki ihmiseen liittyvä. Hän sivuuttaa isänsä käskyn pysyä erossa meren yläpuolisesta maailmasta, vaan ui pintaan ja pelastaa raivoavassa myrskyssä unelmiensa prinssin. Hän tahtoo olla ihminen, joten tekee sopimuksen katalan merinoita Ursulan kanssa vaihtaen evänsä ja kauniin äänensä jalkoihin. Paras ystävänsä, suloinen ja puhelias Pärsky, ja vastahakoinen esiliinansa Sebastian, reggaeta laulava hulvaton rapu rinnallaan Arielin täytyy voittaa prinssin rakkaus ja pelastaa isänsä kuningaskunta. Kaikki tämä sydämen takoessa kilpaa kelloa vastaan. Sisältää tupakkatuotteita.

2000 M01 23

Ariel, Sebastian, Pärsky ja kaikki muut suosikkihahmot alkuperäisestä elokuvasta loiskahtavat ihanaan seikkailuun, joka tulvii lisää unohtamattomia hahmoja, evää naputtamaan panevia lauluja ja jännittävää, toiminnantäyteistä tarinaa. Arielin ja Erikin täytyy salata kallisarvoisen tyttärensä Melodyn merenneitoperintö suojellakseen häntä Ursulan kostonhimoiselta sisarelta Morganalta. Kun meren houkutus kuitenkin osoittautuu Melodylle liian voimakkaaksi, he kutsuvat kuningas Tritonin ja kaikki hyvät olennot maalla ja aaltojen alla auttamaan heidän tyttärensä pelastamisessa ja rauhan palauttamisessa merille.

2008 M08 25

Sukella mukaan pitkään piirroselokuvaan, joka vie kauas aikojen taakse meren syvyyksiin ja aikaan, jolloin Ariel oli nuori. Tämä ihana vedenalainen seikkailu on Pieni merenneito – Arielin tarina. Ariel, hänen siskonsa ja äitinsä, kuningatar Athena, rakastavat musiikkia yli kaiken muun ja asuvat Atlantiksen valtakunnassa. Mutta onni vaihtuu pian suruun, sillä merirosvot kaappaavat Athenan. Arielin isä, meren kuningas Triton on surun murtama ja kieltää musiikin koko meressä ikuisiksi ajoiksi! Mutta Ariel ei voi kuvitella elämäänsä ilman musiikkia ja alkaa salaa etsiä muita, joilla on sama unelma. Hän tapaa Pärsky-kalan ja Sebastian-ravun, ja yhdessä tämä kolmikko tarttuu riskejä sisältävään haasteeseen: musiikin palauttamiseen Atlantikseen!
Bookmark this page and The Streamable will automatically update it if services change or more films are added.