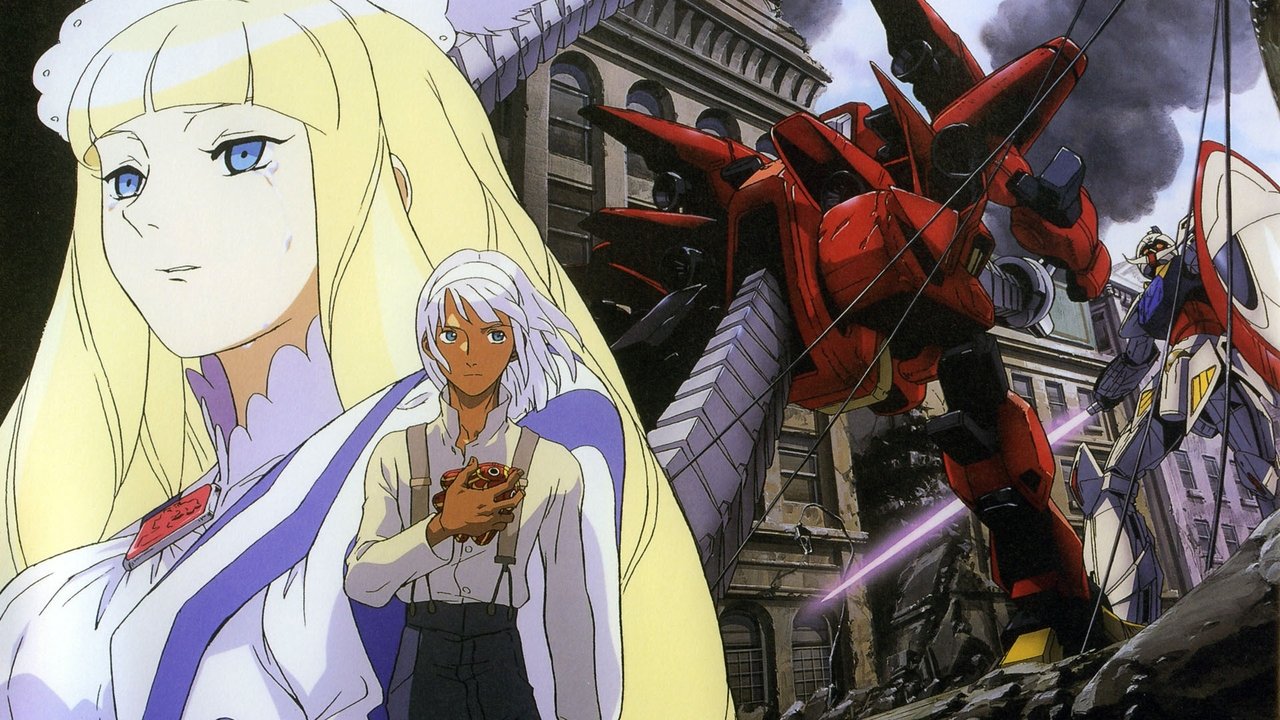 Turn A Gundam Collection Online Streaming Guide
It is the far future, in the year 2345 of a new calendar - two thousand years, that is, after the dawn of the space age. After centuries of peace, the people of Earth have lost the technology they once possessed and forgotten that they once traveled in space. But a lost tribe of lunar settlers, the Moonrace, have retained the scientific arts… and now they regard their mother planet with envious eyes. Hoping to return to their ancestral home, the Moonrace contact Earth's feudal lords and attempt to negotiate the transfer of a chunk of the planet's territory. But soon, unable to make a deal with Earth's rulers, the Moonrace decide to seize the land they desire by force. Anticipating an extraterrestrial invasion, Earth's feudal lords organize militias armed with cars and biplanes to do battle with the Moonrace's army of giant two-legged war machines. Caught in the middle of this war.
9. helmikuuta 2002

Loran Cehack is a spy sent from the moon to scout out Earth, whom they plan to invade. He grows to love Earth as his true home and, after discovering a giant mech from the dark ages, he begins to defend Earth in the war. The year is C.C. 2345. Growing tensions between the Earthrace and Moonrace have spiraled into an all out war. Mankind's only hope for peace lies with a young Moonrace boy named Loran Cehack, and his mysterious Turn-A Gundam, a relic of a dark history which nearly destroyed the Earth centuries ago. As a citizen of the moon, Loran is loyal to the beautiful Queen Dianna Soreil, all the while fighting to keep the technologically superior Moonrace at bay as the pre-industrial Earthrace tries desperately to catch up.

10. helmikuuta 2002

Following the events of the first movie, the Militia finishes restoration work on its excavated spaceship and travels to the moon to deal with Gym Ghingnham and Agrippa Maintainer, who along with Dianna Soreil form a governing triumvirate over the Moonrace. On the moon, the political situation rapidly evolves as new deals are made, setting the stage for a decisive final battle to determine the relationship between the people of Earth and the technologically advanced Moonrace.
Bookmark this page and The Streamable will automatically update it if services change or more films are added.