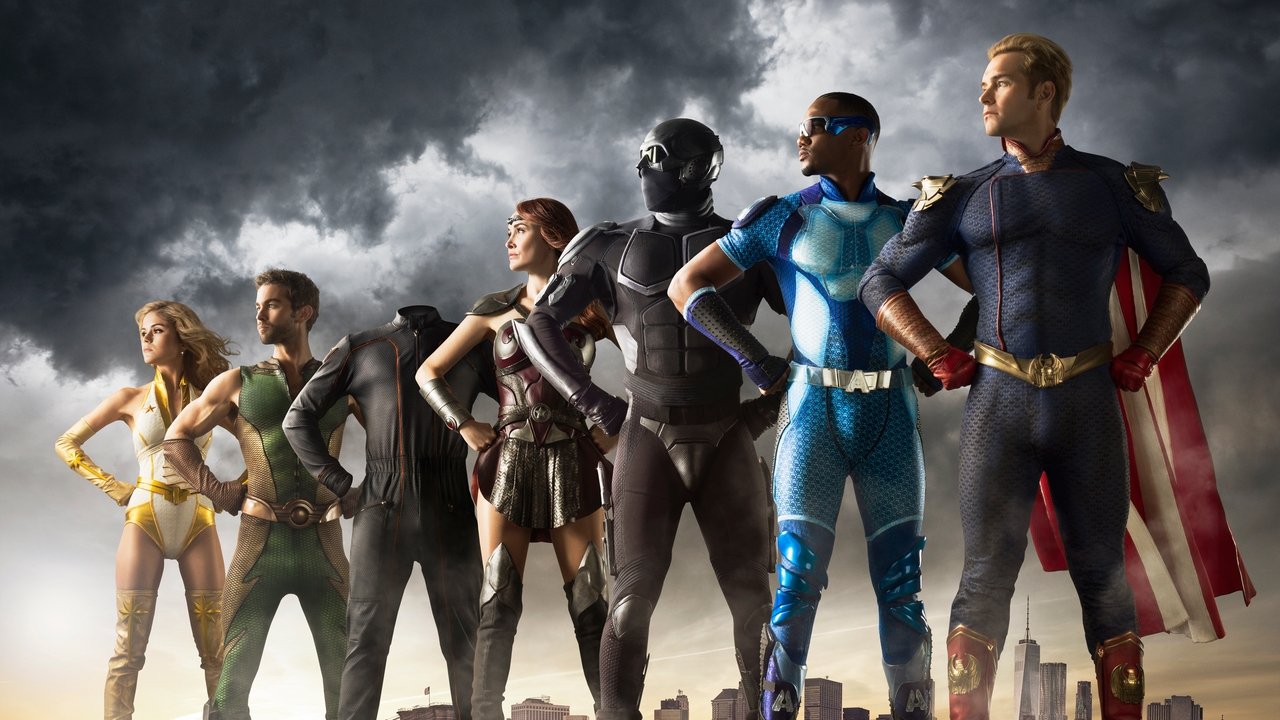 10 Best Series on Amazon Prime Video
Prime Video offers a lot of high quality shows, but they can be hard to discover. Here are our picks for the best series on the service.
25. heinäkuuta 2019

Supersankarit ovat kivoja ja kilttejä, maailmanpelastajia ja tavallisten ihmisten suojelijoita. Eikö vain? Väärin. The Boys esittelee joukon supersankareita, jotka sikailevat, eivät välitä siviiliuhreista ja ovat muutenkin egomaanisia pissahattuja.

This show is NOT for kids, thanks to the profanity, gore, and sexual content. But it is an antidote for adult fans who might be a little bored with the stereotypical superhero fare.

15. tammikuuta 2015

The Man in the High Castle on vaihtoehtoiseen historiaan perustuva TV-sarja, joka perustuu Philip K. Dickin romaaniin "Oraakkelin kirja". Eletään vuotta 1962. Akselivallat on voittanut toisen maailmansodan. Yhdysvallat on jaettu uuden vallan alla kahtia. Itärannikko ja keskilänsi ovat natsien hallinnassa ja länsirannikko Japanilaisilla. Keskellä maata on neutraali vyöhyke, joka elää kuitenkin fasistivaltion sääntöjen alaisena. Monet tässä maailmassa asuvat eivät muista enää sotaa edeltävää aikaa. Uusi maailmanjärjestys on jo iskostunut ihmisten mieleen, mutta jotkut toimivat yhä maanalaisissa järjestöissä fasistista valtiovaltaa vastaan. Länsi-rannikolla asuva Julianna Crain saa käsiinsä kummallisisa filmikeloja, joiden sisältö hämmentää naista. Niissä nähdään kuinka liittoutuneet kukistavat toisen maailmansodan lopuksi Natsi-Saksan ja Japanin. Kuvat kertovat kuinka Juliannan tuntema historia ei ole koskaan voinut tulla toteen. Newyorkkilainen Joe Blake lähtee ajamaan rekkaa maanalaisen vastarintaliikkeen piikkiin. Auton kyydissä on jotakin todella arvokasta - Juliannan löytämät filmikelat. Ne osottautuvat kiinnostuksen kohteiksi myös hallituksen korkeimpia virkamiehiä myöten ja niiden hallussa pitäminen voi osottautua vaaralliseksi. Neutraalilla vyöhykkeellä on huhujen mukaan mystinen mies, joka mahdollisesti tietää filmikelojen tarkoituksen.

16. maaliskuuta 2017

It's 1958 Manhattan and Miriam "Midge" Maisel has everything she's ever wanted - the perfect husband, kids, and Upper West Side apartment. But when her life suddenly takes a turn and Midge must start over, she discovers a previously unknown talent - one that will take her all the way from the comedy clubs of Greenwich Village to a spot on Johnny Carson's couch.

26. syyskuuta 2014

An LA family with serious boundary issues have their past and future unravel when a dramatic admission causes everyone's secrets to spill out.

30. toukokuuta 2019

Aziraphale, an angel, and Crowley, a demon, join forces to find the Antichrist and stop Armageddon.

6. helmikuuta 2014

In the tradition of Anthony Bourdain's "Kitchen Confidential" and Gelsey Kirkland's "Dancing on my Grave" comes an insider's look into the secret world of classical musicians.

From her debut recital at Carnegie Recital Hall to the Broadway pits of "Les Miserables" and "Miss Saigon," Blair Tindall has played with some of the biggest names in classical music for twenty-five years. Now in "Mozart in the Jungle," Tindall exposes the scandalous rock and roll lifestyles of the musicians, conductors, and administrators who inhabit the insular world of classical music.

13. helmikuuta 2015

LAPD:n murharyhmän rikostutkija Harry Bosch on säälimätön. Hän haluaa saada oikeutta uhreille, vaikka se asettaisi hänet itsensä tai hänen rakkaansa vaaraan. Kaiken takana on kuitenkin mies, jota oma menneisyys vainoaa ja joka kamppailee pysyäkseen uskollisena omalle henkilökohtaiselle säännölleen: Kaikki ovat tärkeitä, tai kukaan ei ole tärkeä. Boschin murhajahti alkaa, kun koira tuo kotiinsa ihmisen luun Hollywoodin kukkuloilla. Matkan varrella Bosch törmää osaston toimintaperiaatteisiin, median sekaantumiseen, kuolemansyyntutkijaan, joka on kiinnostuneempi realityohjelmansa katsojaluvuista kuin tutkimistaan uhreista, nuoreen poliisiin, joka tekee mitä vain ollakseen sankari, ja perheeseen, jonka väkivalta on tuhonnut. Bosch löytää itsensä myös liittotuomioistuimesta, jossa häntä syytetään sarjamurhaepäillyn tappamisesta. Sarja perustuu Michael Connellyn menestyskirjoihin.

11. joulukuuta 2020

A group of teen girls from different backgrounds must fight for survival after a plane crash strands them on a deserted island. The castaways both clash and bond as they learn more about each other, the secrets they keep, and the traumas they've all endured. But there's just one twist… these girls did not end up on this island by accident.