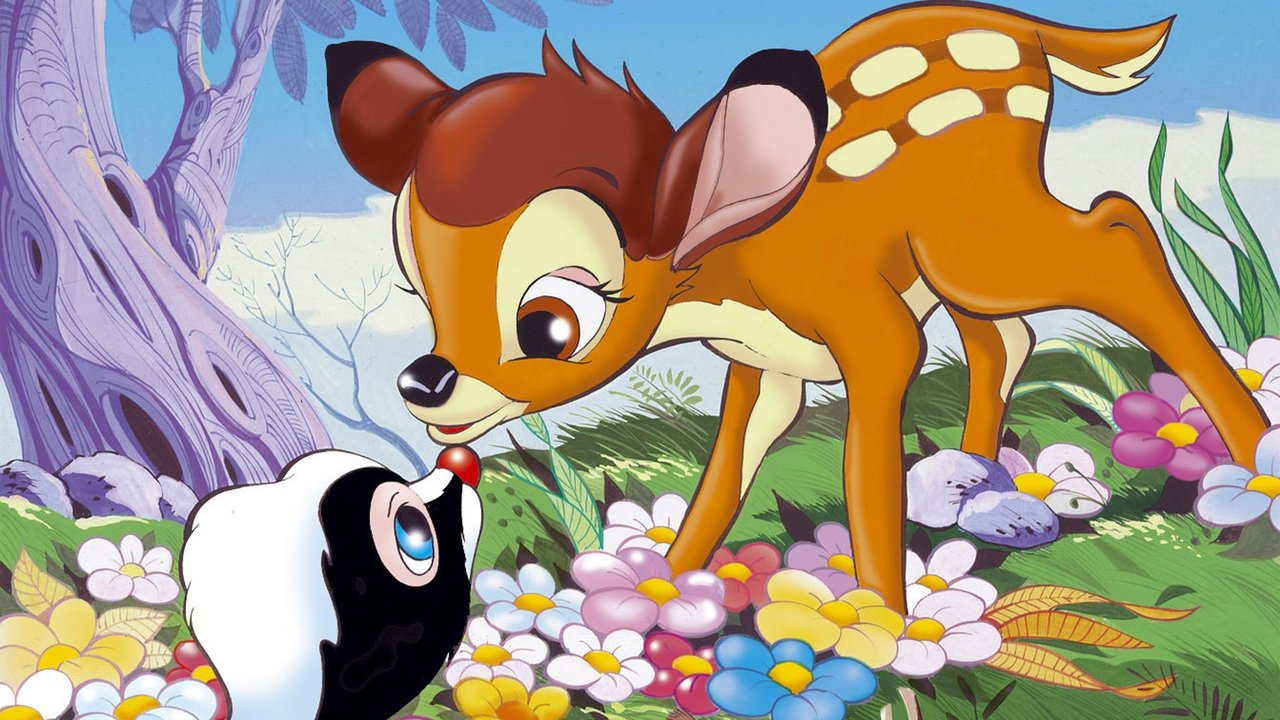 Bambi - Collezione Online Streaming Guide
Le emozionanti avventure del tenero cerbiatto Disney.
14 agosto 1942

Bambi è un cucciolo di cerbiatto che insieme al leprotto Tippete e alla sua mamma, scopre i tanti segreti della foresta, ma anche i suoi pericoli. Un giorno sua mamma viene uccisa dai cacciatori e Bambi si ritrova solo. Fortunatamente i consigli del saggio cervo, signore della foresta, e l'incontro con la cerbiatta Feline, lo aiuteranno a superare il grande dolore per la perdita di sua madre.

26 gennaio 2006

Bambi è rimasto orfano della madre e viene cresciuto dal padre, il quale, pur non avendo esperienza in materia, riesce ad insegnare al figlio a sopravvivere nella foresta, comportandosi con dignità e orgoglio, caratteristiche che devono essere proprie del figlio del Grande Principe della foresta.
Bookmark this page and The Streamable will automatically update it if services change or more films are added.