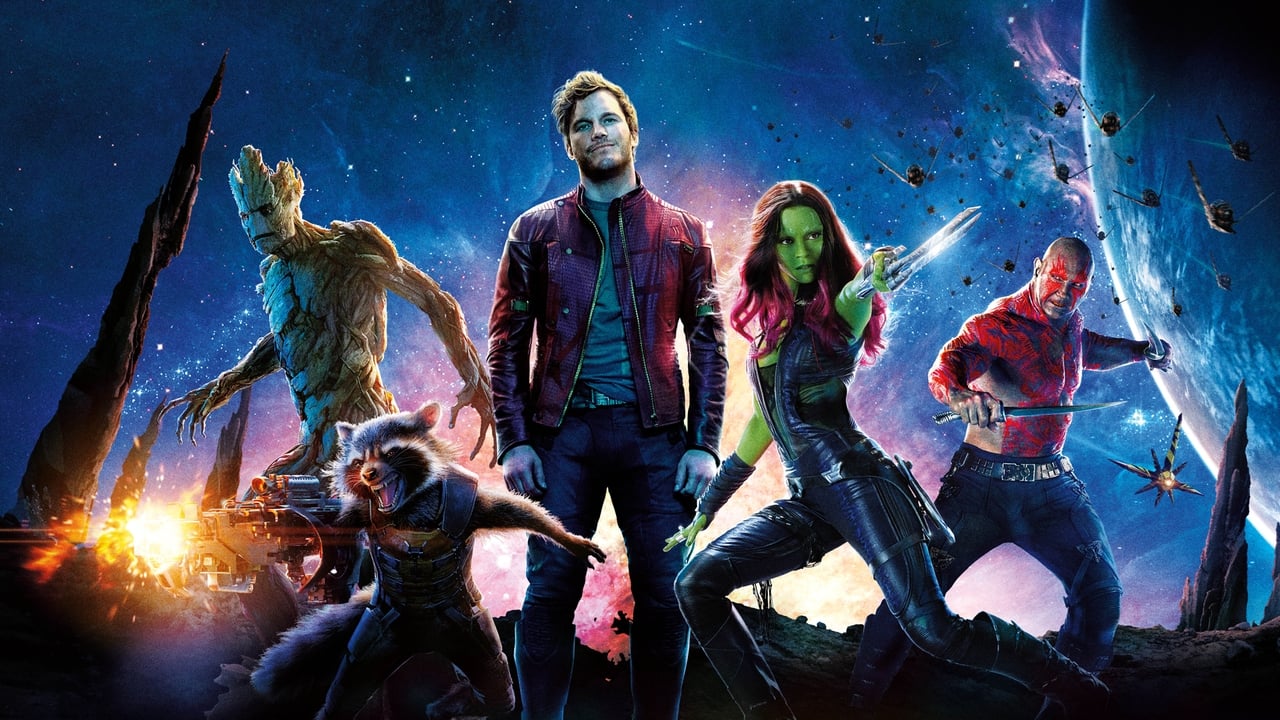 Guardiani della Galassia - Collezione Online Streaming Guide
Una serie di film di supereroi basata sul team di supereroi Marvel Comics Guardians of the Galaxy e parte della serie Marvel Cinematic Universe (MCU). La serie è centrata su una banda di ex fuorilegge intergalattici, che hanno collaborato per proteggere la Galassia dalle minacce planetarie. Guidato da Peter Quill (Star-Lord) il Team include Gamora, Drax il distruttore, Rocket Raccon & Groot.
30 luglio 2014

L'audace esploratore Peter Quill è inseguito dai cacciatori di taglie per aver rubato una misteriosa sfera ambita da Ronan, un essere malvagio la cui sfrenata ambizione minaccia l'intero universo. Per sfuggire all'ostinato Ronan, Quill è costretto a una scomoda alleanza con quattro improbabili personaggi: Rocket, un procione armato; Groot, un umanoide dalle sembianze di un albero; la letale ed enigmatica Gamora e il vendicativo Drax il Distruttore. Ma quando Quill scopre il vero potere della sfera e la minaccia che costituisce per il cosmo, farà di tutto per guidare questa squadra improvvisata in un'ultima, disperata battaglia per salvare il destino della galassia.

19 aprile 2017

Mentre sono alle prese con il mistero che avvolge le vere origini di Peter Quill, i Guardiani della Galassia dovranno combattere per mantenere unita la propria squadra. Il gruppo di eroi dovrà allearsi con vecchi nemici e potrà contare sull'aiuto di inaspettati alleati.
Bookmark this page and The Streamable will automatically update it if services change or more films are added.