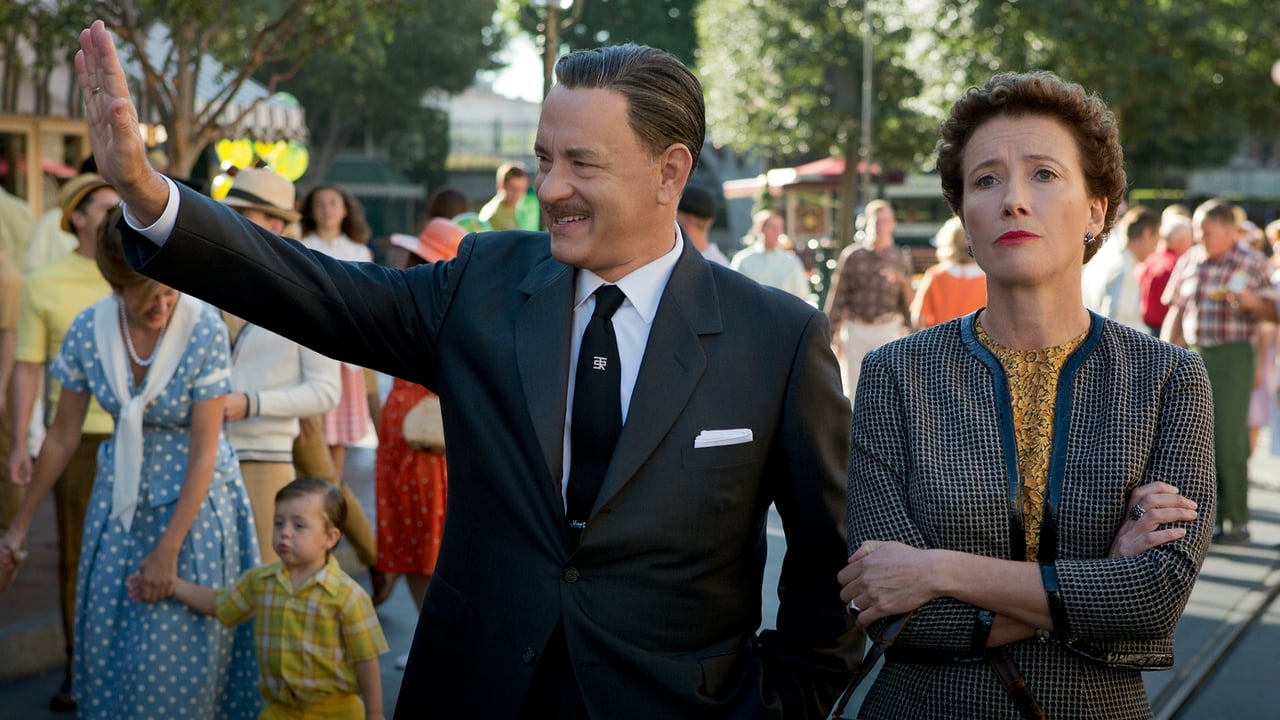 10 Best Drama Movies on Disney+
If you're looking beyond animation, Disney+ has some wonderful dramas in its collection. Most of these are heart-warming stories of perseverance and triumph over long odds. Here are our picks for the best dramatic stories on the platform.
October 15, 1999

アメリカ・アイオワ州ローレンスに住む73歳のガンコな老人アルヴィン・ストレイト。ある日、彼のもとに、76歳の兄が心臓発作で倒れたという知らせが入る。10年来仲違いをしていた兄に会うため、アルヴィンは周囲の反対を押し切り、たったひとりで時速8kmのトラクターに乗って旅に出ることを決意する。

September 29, 2000

1970年代初頭、まだ人種差別が大きな問題となっていたアメリカで実際にあったエピソードを基にしたスポーツ・ヒューマン・ドラマ。1971年、バージニア州。とある町で白人の高校と黒人の高校が統合されることになる。その結果、両校にそれぞれあったフットボール・チームも1つに統合されることとなった。人種差別が根強い地元住民が反発するなか、アメリカ初の人種混成チームが誕生、さまざまな苦難を乗り越え、チームはひとつにまとまっていく……。

December 10, 2016

1961年バージニア州。頭脳明晰なアフリカ系女性キャサリンはNASAで働くことになるが、NASAでも有色人種に対する差別は全体的に広く残り、労働環境は厳しいものだった。やがてキャサリンは、NASAでは白人を含むすべての女性が差別されていることに気付き始める。そして1961年5月、ケネディ大統領はアメリカ人宇宙飛行士の月面着陸を実現することを表明し、キャサリンたちに活躍する機会が与えられていく。

November 29, 2013

1961年、パメラ・L・トラヴァースは、ウォルト・ディズニーが長年熱望する「メリー・ポピンズ」の映画化について話し合うためにロサンゼルスに向かう。傑作児童文学の著者である彼女は気難しい性格で周りを困惑させる。スタッフたちはどうにかしてトラヴァースに映画化の契約書に署名してもらおうと心を砕く。

September 23, 2016

A young girl overcomes her disadvantaged upbringing in the slums of Uganda to become a Chess master.

February 6, 2004

When college coach Herb Brooks is hired to helm the 1980 U.S. men's Olympic hockey team, he brings a unique and brash style to the ice. After assembling a team of hot-headed college all-stars, who are humiliated in an early match, Brooks unites his squad against a common foe: the heavily-favored Soviet team.

December 29, 1995

生活のために仕方なく音楽教師になったホーランド。やる気のない素振りの生徒らに可能性を見出した彼は、音楽の素晴らしさを必死に伝えようとしていく。感動の涙を呼んだリチャード・ドレイファス主演の名作。

August 25, 2006

Inspired by the true story of Vince Papale, a man with nothing to lose who ignored the staggering odds and made his dream come true. When the coach of Papale's beloved hometown football team hosted an unprecedented open tryout, the public consensus was that it was a waste of time – no one good enough to play professional football was going to be found this way.

December 20, 2019

The untold true story set in the winter of 1925 that takes you across the treacherous terrain of the Alaskan tundra for an exhilarating and uplifting adventure that will test the strength, courage and determination of one man, Leonhard Seppala, and his lead sled dog, Togo.