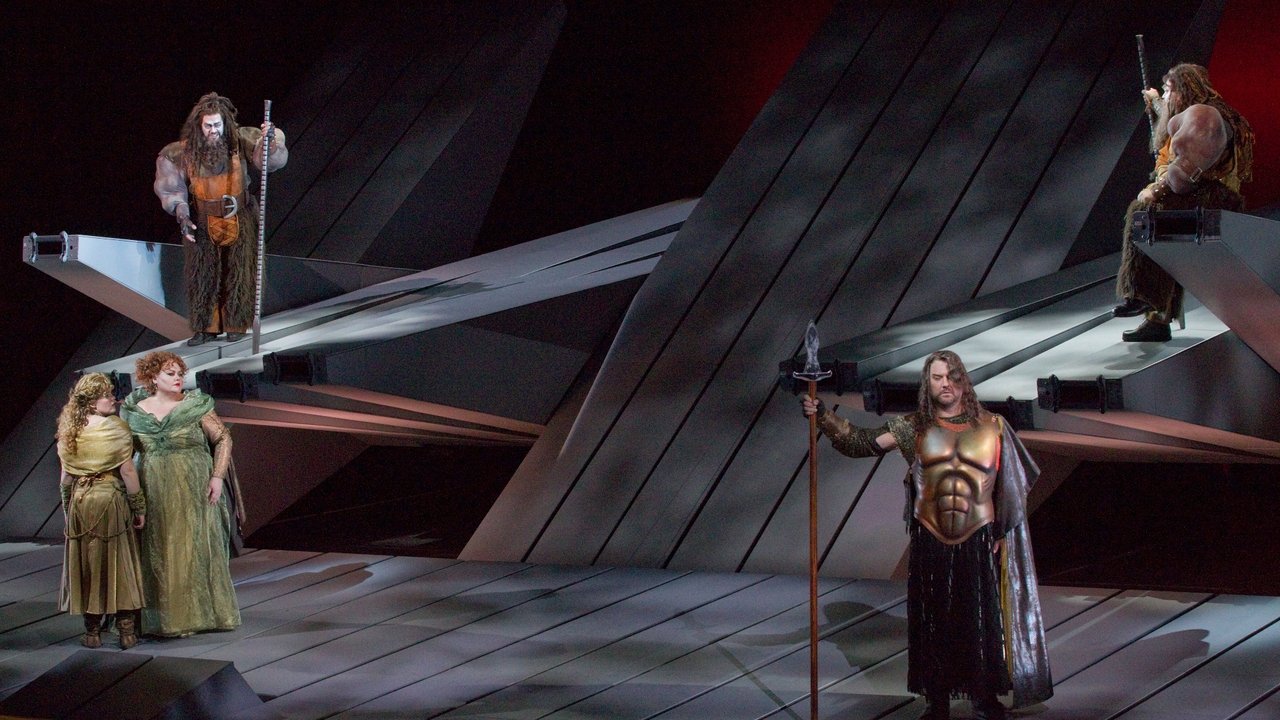 The Ring of the Nibelung Online Streaming Guide
Richard Wagner's Der Ring des Nibelungen Conceived and written over a period of more than 25 years, Wagner's Ring cycle is an epic musical journey of four operas: Das Rheingold, Die Walküre, Siegfried, and Götterdämmerung. Its story of gods, dwarves, and men and the quest for an all-powerful ring was inspired by many sources, including 13th-century Icelandic writings and the medieval German Nibelungenlied. The complete cycle was first seen at the inaugural Bayreuth Festival in 1876. The Met's landmark production, directed by Robert Lepage, premiered over the course of the 2010–11 and 2011–12 seasons. The DVD release of its Live in HD presentation won the 2013 Grammy Award for Best Opera Recording.
2012년 2월 11일

Ring Cycle, pt 4. Siegfried is drugged and tricked into kidnapping his wife, since she has the Ring now. More double-crossings, Siegfried ends up dead. Brunnhilde has had enough of this, tosses the Ring into the river and torches the place.

2013년 3월 19일

In the depths of the Rhine, the three Rhinemaidens guard the Rhinegold, a treasure of immeasurable value. The Nibelung dwarf Alberich is dazzled by the sight of it. The girls explain that whoever wins the gold and forges it into a ring will gain power over the world, but must first renounce love. Frustrated by his unsuccessful attempts to catch one of the girls, Alberich curses love and steals the gold. Wotan, lord of the gods, is reproached by his wife Fricka: he has promised to give Freia, goddess of youth, to the giants Fasolt and Fafner in return for their building a fortress for the gods. When the giants demand their reward, Loge, the god of fire, suggests an alternative payment: the ring Alberich has forged from the Rhinegold, and his other treasures. The giants agree, and Wotan and Loge leave for the Nibelungs' underground home.

2013년 3월 19일

As a storm rages, Siegmund the Wälsung, exhausted from pursuit by enemies in the forest, stumbles into an unfamiliar house for shelter. Sieglinde finds the stranger lying by the hearth, and the two feel an immediate attraction. But they are soon interrupted by Sieglinde's husband, Hunding, who asks the stranger who he is. Calling himself "Woeful," Siegmund tells of a disaster-filled life ("Friedmund darf ich nicht heissen"), only to learn that Hunding is a kinsman of his foes. Hunding, before retiring, tells his guest to defend himself in the morning. Left alone, Siegmund calls on his father, Wälse, for the sword he once promised him. Sieglinde reappears, having given Hunding a sleeping potion.
Bookmark this page and The Streamable will automatically update it if services change or more films are added.