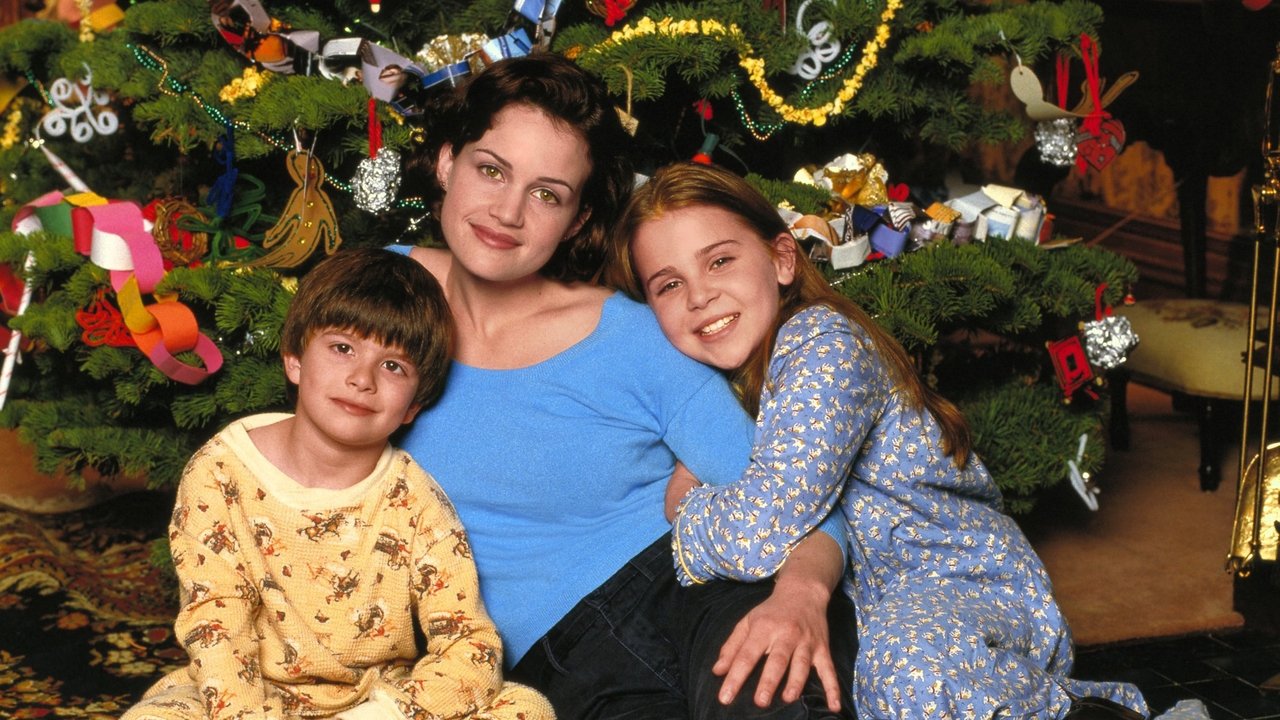 Best Christmas Movies on Hallmark Movies Now (2022)
Hallmark is the king of holiday movies. If you have a subscription, you're sure to enjoy the service's nearly endless list of heartwarming Christmas classics. These are Hallmark's top holiday films.
Need more Christmas joy? Check out these options:
1999 M12 14

Enchanting holiday tale of a young runaway who has broken into an old movie palace, looking for shelter on a snow-filled Christmas Eve. Closed for decades, the building is filled with countless discarded artifacts from the past. The girl is discovered by the old caretaker, who uses the ghosts and spirits that inhabit this long-abandoned world to turn her life around.

2014 M11 23

With a duty to deliver every last letter before Christmas, the beloved quartet of post office detectives—Oliver, Shane, Rita and Norman—are working around the clock to redirect Santa's mail just as Oliver runs into his former Sunday school teacher. When they receive an emotional last-minute plea not meant for Saint Nick, but instead written to God, they must delay their own travel plans to make sure one little girl doesn't lose her Christmas joy—something Oliver and Shane are also struggling to find as they each face painful holiday memories. With a little guidance from a mysterious post office volunteer, Jordan, the Postables are more surprised than anyone to discover they've been a part of more than one miracle on this Christmas Eve.

2011 M06 21

A young father asks for pumpkins at the local farm stand. "In August? No." the farmer replies. The farmer ruminates on the odd request and gets involved with strangers for the first time since his son's death long ago.

2009 M11 29

A developmentally challenged young man with a penchant for caring for animals in need sets out to convince his family - and their whole rural community - to participate in a local shelter's inaugural "Adopt a Dog for Christmas Program."

2016 M11 27

WWII has ended and Hanna is still grieving over her husband's disappearance. When the Christmas Comet appears for the first time in 70 years, Hanna is caught in a terrible storm and knocked unconscious. When she wakes up, she's in 2016.

2018 M12 2

Told she would have less than a few months to live without a liver transplant, Heather Krueger's time was running out when a kind stranger, Chris Dempsey, heard of her plight and discovered he was a perfect match. The two met and before long a friendship developed into romance. The movie follows Heather and Chris' journey over three Christmases as his selfless gesture leads to a Christmas miracle for everyone involved. Based on a true story.

2019 M12 7

A youth choir director needs to write a big song for the Christmas Eve show but finds herself distracted when a boy with a golden voice joins her choir, which will come as news to his widowed father.

2011 M11 26

Emily misses her daughter Heather, who is attending college in Boston. Since her father died, Heather is sensitive to her mom's dependence on long-standing holiday traditions. This Christmas, Heather has planned a trip to Phoenix with her boyfriend, but tells her mother she is staying on campus to study. After Emily arranges a house-swap with Charles, an English professor from Boston who wants Washington State's solitude in order to finish his novel, Emily hops on a flight to Boston to surprise Heather for Christmas. Unaware of the house swap, Emily's best friend, Faith walks in on Charles at Emily's house and in Boston, Ray, Charles' brother responds to a 911 call only to find Emily at Charles' condo. Will Christmas travel calamities lead to cross-country romances? Or have there been one too many surprises already?

2013 M11 16

Newly widowed Kathy plans to skip out on decking the halls and trimming the tree this Christmas, trying to avoid anything that will bring back memories of her late husband. When Kathy meets handsome Christmas tree shop owner Tim, their undeniable chemistry—along with an ornament Tim gives her that symbolizes hope—helps Kathy open up to the joys of the season again.

2016 M11 13

Christmas for Miranda (Krakow) is a painful reminder of the family she never had. Her mother died when she was young, never revealing the identity of her father. But, three days before Christmas, she unexpectedly receives a clue as to the whereabouts that takes her to a beautiful New England town where she meets Ian (Matter), a young man who helps with her search. As the clues lead to her father's identity and Miranda discovers the possibility of love in Ian, and she learns that her father lived in the small town and now she knows his family (her brother and her biological father's wife). She faces a terrible decision… Should she share the truth and risk losing the family she has just found, or leave and keep the secret forever? This Christmas promises to be life-changing for Miranda with a new chance at life and love.

2016 M11 20

As her new romance blossoms, a single mother, Olivia, is dismayed when her boyfriend, Scott, a military sergeant, is deployed right before Christmas. Determined to not let it ruin the holidays for her and her children they decide to give back to the struggling military families on his base and, as their efforts go viral, they are rewarded in ways they never imagined.

2017 M11 12

It's Christmas and Miranda leaves Seattle with a suitcase full of presents to join her long- lost family in Carlton Heath, where she will experience the joyful traditions she missed as a child. Last Christmas, Miranda fell in love with Ian, a local man who helped her as she searched for her father, James Whitcomb, a famous theatre actor she believed had a connection to the town. At his widow Margaret's request, Miranda agrees to keep it a secret to protect the family from scandal.

2012 M11 4

As Chicago gears up for its annual Thanksgiving Day parade, Emily Jones, an eager parade coordinator is shocked when Henry Williams, a wealthy new development consultant, is brought in to analyze the parade's finances.

2018 M11 4

Los Angeles television producer Maggie Baker unwittingly falls for Danny Wise, the son and former producer of his mother's popular annual Christmas special Julia Wise Lifestyle. When Maggie's secret plan to reunite Danny and his two brothers with Julia during the live broadcast in Vermont goes awry, Maggie is reminded that above all, it is the love for family and friends that makes the merriest of Christmas.
If you'd like a little more holiday cheer, be sure to check out these other great services: