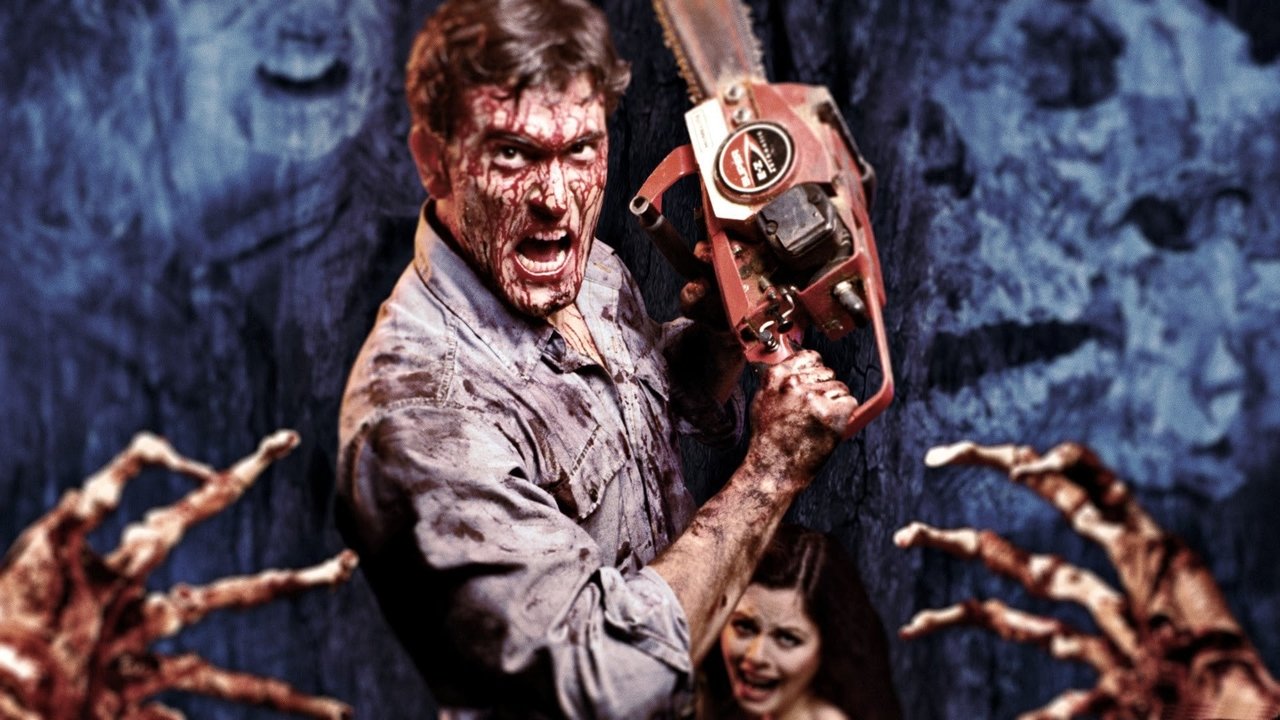 Evil Dead - Saga Online Streaming Guide
The Evil Dead est une franchise de films surnaturels d'horreur / comédie américaine créée par Sam Raimi. La série tourne autour des mésaventures du bouffon Ashley J. Williams (Bruce Campbell). En découvrant le Necronomicon dans une cabane isolée dans les contreforts du Tennessean, Ash et ses amis libèrent par inadvertance une armée de démons kandariens dans le monde de l'homme, déclenchant une chaîne d'événements qui trouve Ash piégé dans le temps, entouré par le mal et en bas gaz.
13 mars 1987

Deux jeunes amoureux se rendent dans le chalet du professeur Knowby, qui a mystérieusement disparu après avoir eu en sa possession quelques pages du livre des morts, redoutable grimoire disparu au XIVe siècle.

31 octobre 1992

Une tronçonneuse greffée au poignet, un fusil à canon scié dans la main libre, Ash se retrouve bien malgré lui plongé dans le passé vers l'an 1300. Pour s'en sortir, il lui faut mettre la main sur le Nécronomicon, grimoire responsable de son état. Mais les dangers qu'il va rencontrer sont multiples. Sa quête va se transformer en croisade contre des forces machiavéliques, qui vont l'obliger à affronter une armée de squelettes…

La réunion de deux sœurs séparées est interrompue par l'apparition de démons possesseurs de chair, les poussant dans une bataille primitive pour la survie alors qu'elles font face à la version la plus cauchemardesque de la famille imaginable.
Bookmark this page and The Streamable will automatically update it if services change or more films are added.