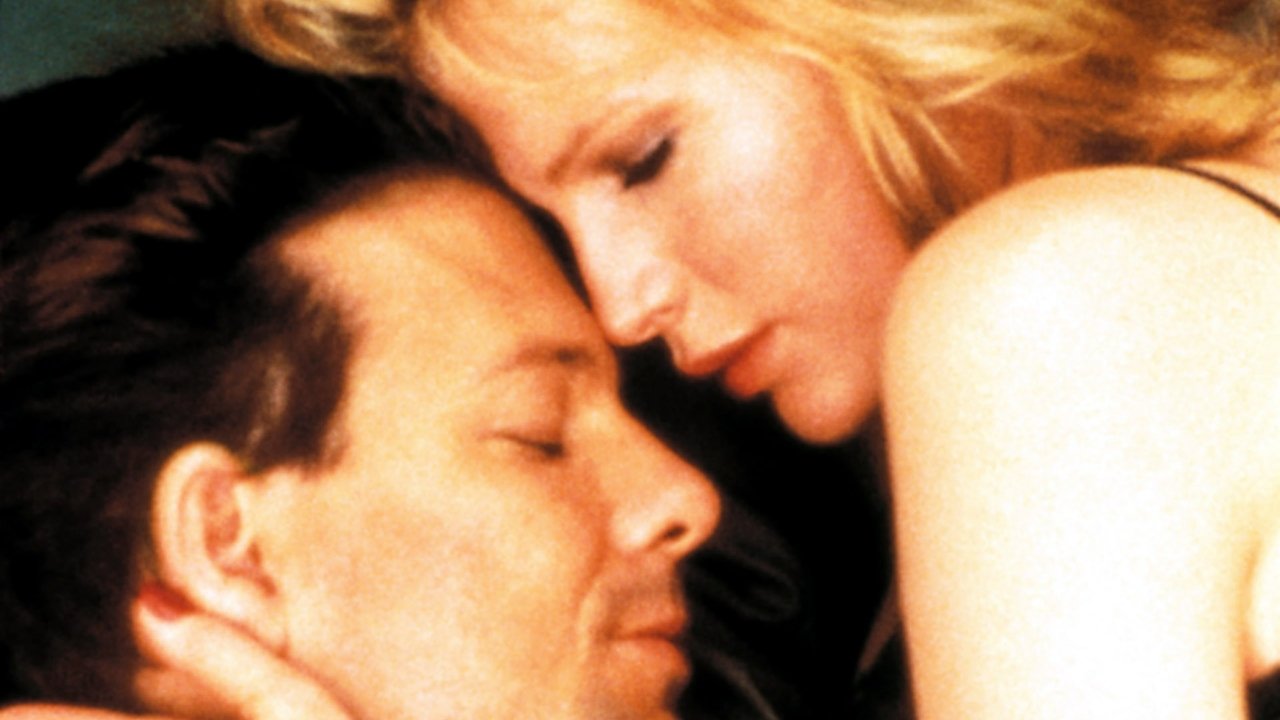 9½ Weeks Movies Online Streaming Guide
9 1⁄2 Weeks is a 1986 American erotic romantic drama film based on the 1978 memoir of the same name by Austrian-American author Ingeborg Day. It stars Kim Basinger as Elizabeth McGraw and Mickey Rourke as John Gray. McGraw is a New York City art gallery employee who has a brief yet intense affair with a mysterious Wall Street broker. In 1997, a sequel called Another ​9 1⁄2 Weeks was released via direct-to-video. It stars Rourke and Angie Everhart and was directed by Anne Goursaud. In 1998, a second straight-to-video film was released, this one a prequel called The First ​9 1⁄2 Weeks that starred Paul Mercurio and Clara Bellar.
February 14, 1986

An erotic story about a woman, the assistant of an art gallery, who gets involved in an impersonal affair with a man. She barely knows about his life, only about the sex games they play, so the relationship begins to get complicated.

June 12, 1997

John flies over to Paris to find out his girlfriend Elizabeth. He finds a mysterious fashion designer named Lea and her assistant Claire, and it turns out that Lea was Elizabeth's friend in Paris. Lea says to John that Elizabeth married and moved away. The passion starts to appear between John and Lea, when Lea's business partner Vittorio tells John another version of Elizabeth's fate.

November 3, 1998

An investment banker travels to Louisiana to snag the account of an eccentric millionaire but gets involved with his lusty wife, Mardi Gras, and (possibly) a satanic cult. The events in and around New Orleans change him forever and give a new slant on The American Dream.
Bookmark this page and The Streamable will automatically update it if services change or more films are added.