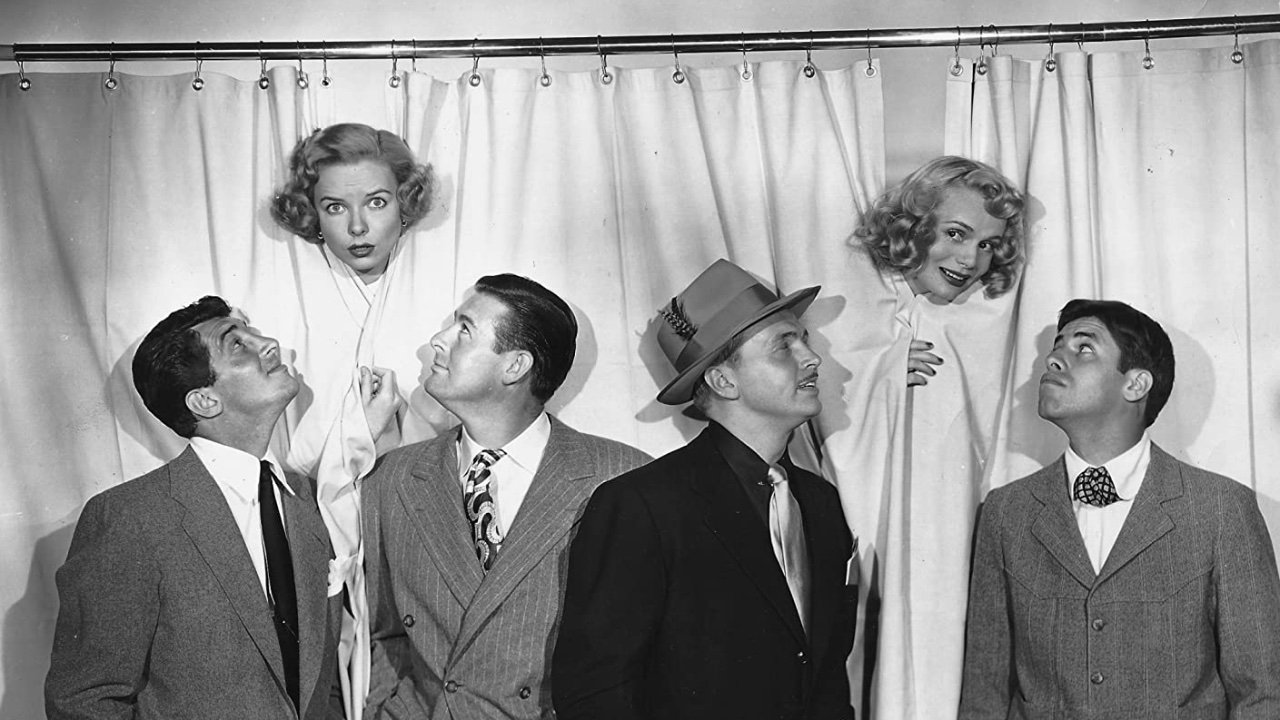 My Friend Irma Movies Online Streaming Guide
The film My Friend Irma (1949) starred Marie Wilson and Diana Lynn, but is mainly remembered today for introducing Dean Martin and Jerry Lewis to moviegoers, resulting in more screen time for Martin and Lewis in the sequel My Friend Irma Goes West (1950).
October 14, 1949

Prototype dumb blonde Irma and her slacker, wheeler-dealer boyfriend Al interfere in the love life of Irma's level-headed room mate Jane.

June 25, 1950

Singer Steve, friend Seymour and fiance Jane, along with her dizzy blonde room mate Irma, have a series of misadventures on a California-bound train and end up involved with a gang of murderous gangsters in Las Vegas.
Bookmark this page and The Streamable will automatically update it if services change or more films are added.