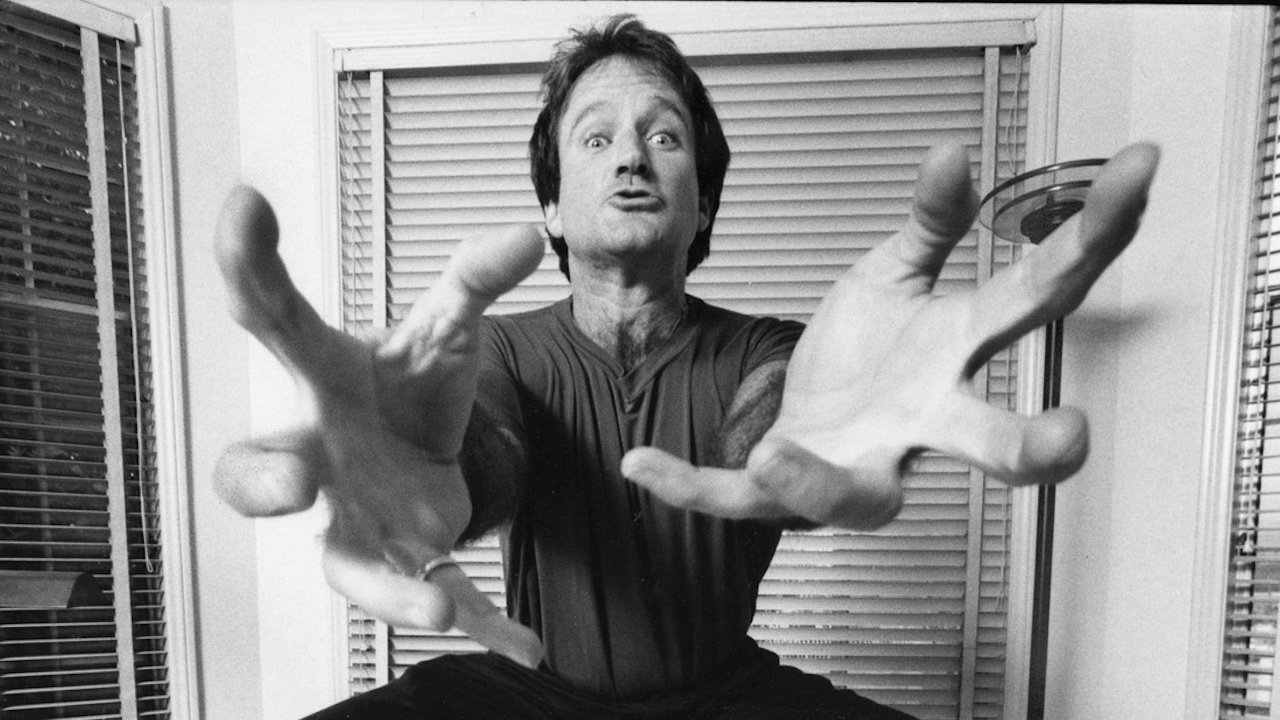 Best Documentaries on HBO Max
HBO's documentary roster is legendary and award-winning. From intimate portraits of famous people to thought-provoking examinations of the American experience, each film is eye-opening and well done.
January 25, 2015

Basado en el célebre libro homónimo de Lawrence Wright, este documental explora las prácticas y los supuestos delitos cometidos por la Iglesia de la Cienciología.

June 29, 2018

Durante más de treinta años, y a través de su programa de televisión, Fred Rogers (1928-2003), presentador, productor, escritor y pianista, acompañado por sus marionetas y sus muchos amigos, habló directamente a los niños pequeños sobre algunos de los temas más importantes de la vida.

August 6, 2007

A medida que aumentan las tensiones mundiales, la amenaza impensable de la guerra nuclear se ha vuelto muy real y muy aterradora. A través de los poderosos recuerdos de los sobrevivientes de las bombas atómicas que arrasaron dos ciudades japonesas en 1945, esta película presenta una mirada profundamente conmovedora sobre el doloroso legado de la primera Bomba Nuclear. Dirigida por el cineasta ganador del Oscar Steven Okazaki ('Days of Waiting' de 1990), 'Luz blanca/Lluvia negra' ofrece una descripción completa y conmovedora de los bombardeos de Hiroshima y Nagasaki desde los puntos de vista únicos de la gente, japoneses y estadounidenses, que estaban allí.

January 23, 1977

This film documents the coal miners' strike against the Brookside Mine of the Eastover Mining Company in Harlan County, Kentucky in June, 1973. Eastovers refusal to sign a contract (when the miners joined with the United Mine Workers of America) led to the strike, which lasted more than a year and included violent battles between gun-toting company thugs/scabs and the picketing miners and their supportive women-folk. Director Barbara Kopple puts the strike into perspective by giving us some background on the historical plight of the miners and some history of the UMWA.

January 19, 2018

Un retrato divertido, íntimo y desgarrador de uno de los comediantes más queridos e inventivos del mundo, Robin Williams, contado en gran parte a través de sus propias palabras. Celebra lo que trajo a la comedia y a la cultura en general, desde los días salvajes de finales de la década de 1970 hasta su muerte en 2014.

September 12, 1994

Retrata las vidas de dos chicos afroamericanos y sus esfuerzos para ser jugadores de baloncesto en la universidad, y así poder llegar a ser profesionales de la NBA.

March 10, 2010

Magic & Bird: A Courtship of Rivals es un documental de televisión de 2010 transmitido por HBO. La película narra la rivalidad entre Magic Johnson y Larry Bird que comienza con el Juego de Campeonato de Baloncesto NCAA 1979 y duró a lo largo de sus largas carreras en el Salón de la Fama en la NBA. La película argumenta que sin la atención masiva de los medios que se le dio a la rivalidad que tenían Magic y Bird, la NBA podría no haber hecho hasta la década de 1980 después de la fusión con la ABA, entre otras cosas.

April 10, 2018

Una mirada a la vida y la carrera del luchador profesional André Roussimoff, que ganó notoriedad en la década de 1980 como Andre the Giant.

April 21, 2018

En la década de 1990, una variopinta banda de surfistas adolescentes de la costa norte de Oahu llevó el surf profesional a nuevas alturas. Pero a medida que aumentaban sus estrellas, la competencia amenazaba con destrozar a su grupo.

November 13, 2018

After a routine partial hip replacement operation leaves his mother in a coma with permanent brain damage, what starts as a son's video diary becomes a citizen's investigation into the future of American health care.