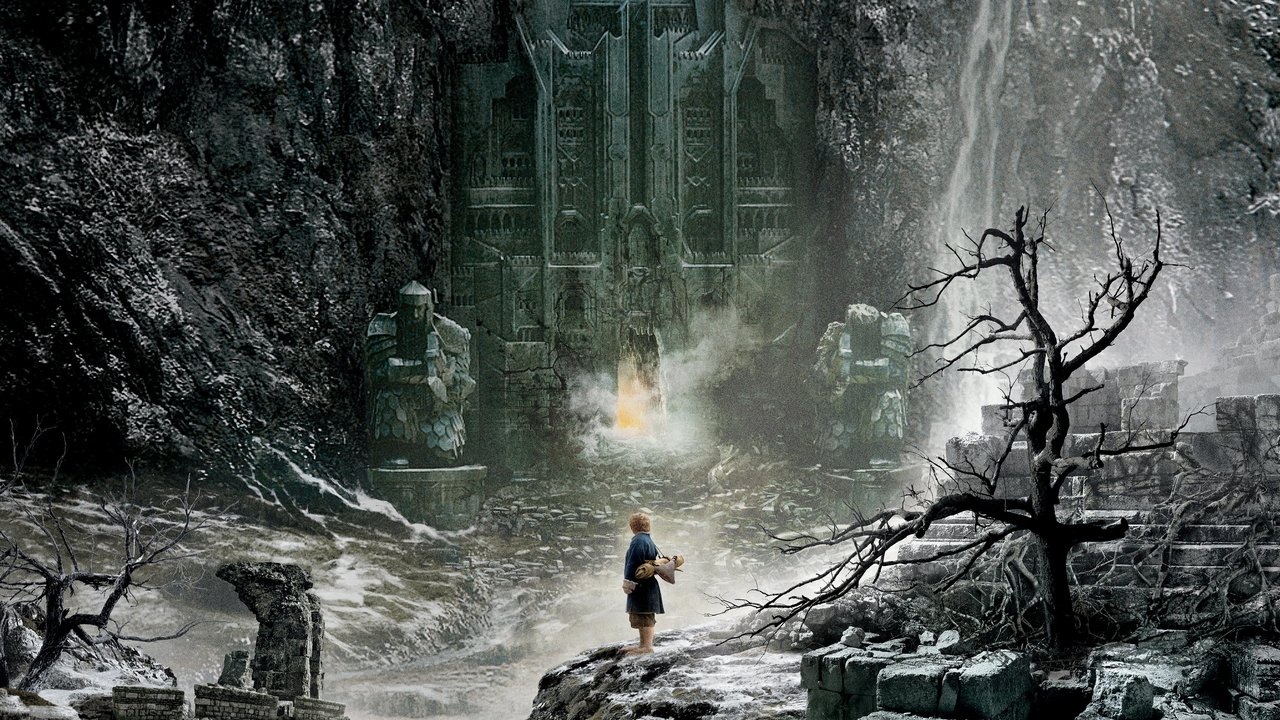 O Hobbit Online Streaming Guide
A coleção do Hobbit é um filme épico de fantasia e aventura em três partes dirigido e produzido por Peter Jackson e baseado em J. R. R. romance de fantasia de Tolkien de mesmo nome. A trilogia de filmes é definida na Terra-média 60 anos antes da trilogia de filmes O Senhor dos Anéis, e irá funcionar como uma prequela de Jackson.
26 de novembro de 2012

Bilbo Baggins é um pacato hobbit do Shire… até ser recrutado à força por Gandalf, o Cinzento, um feiticeiro, para a companhia de Thorin Escudo-de-Carvalho, um príncipe anão exilado que quer recuperar o seu reino perdido, Erebor: uma montanha cujo interior está cheio de tesouros severamente guardados por Smaug, um dragão terrível que expulsou os anões.

11 de dezembro de 2013

A aventura de Bilbo Baggins, enquanto este viaja com o feiticeiro Gandalf e treze anões, liderados por Thorin Escudo-de-Carvalho, numa épica demanda para retomar a Montanha Solitária e o reino perdido dos anões de Erebor. Tendo sobrevivido ao início da sua inesperada viagem, a Companhia prossegue para Oriente, encontrando ao longo do caminho Beorn - capaz de mudar de pele - e um bando de aranhas gigantes, na traiçoeira Floresta Tenebrosa. Depois de escaparem aos perigosos Elfos da Floresta, os anões prosseguem para a Cidade do Lago e, finalmente, para a Montanha Solitária, onde terão de enfrentar o maior de todos os perigos, a mais aterrorizadora de todas as criaturas, que porá à prova não só a dimensão da sua coragem, como também os limites da sua amizade e o significado da própria viagem - o Dragão Smaug.

10 de dezembro de 2014

Após ser expulso de Erebor, o terrível Smaug ataca com fúria a Cidade do Lago, onde os homens de Bard se defendem sem medo e matam o dragão. Não demora muito para que o fim de Smaug seja conhecido em toda a Terra Média, atraindo os mais variados interessados nas riquezas que existem dentro de Erebor.
Bookmark this page and The Streamable will automatically update it if services change or more films are added.