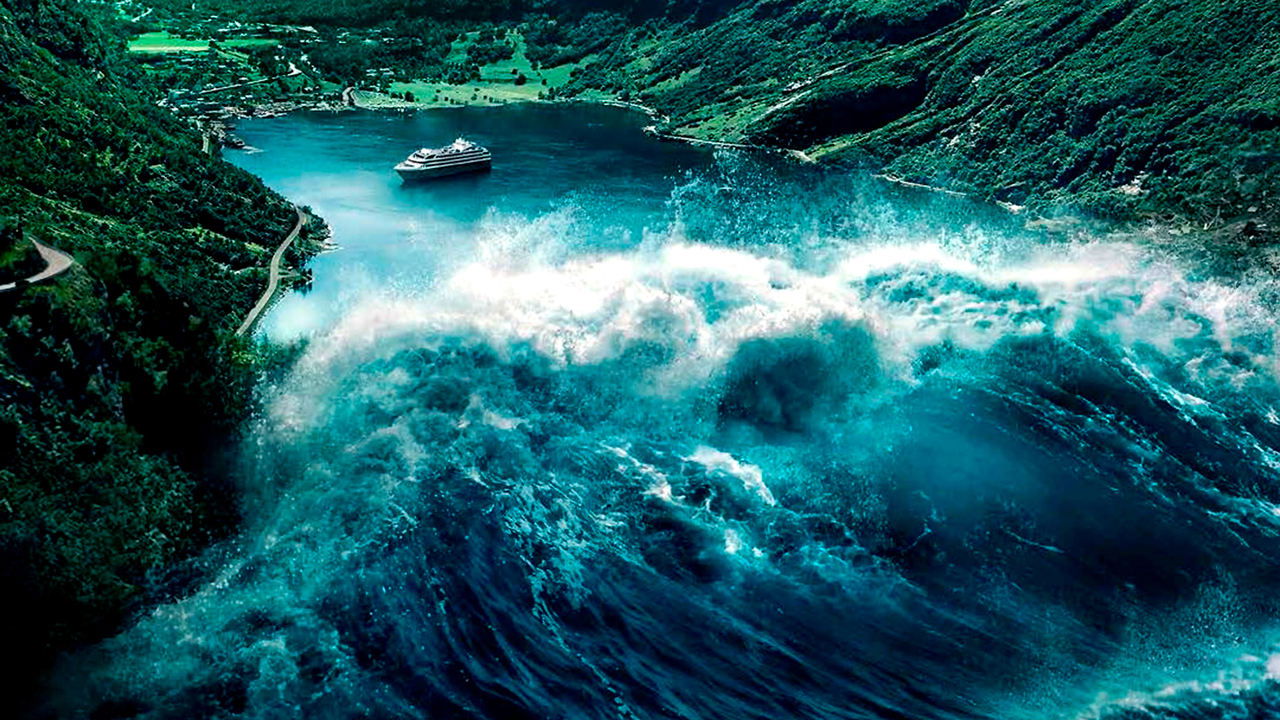 Onda / Terremoto Online Streaming Guide
28 de agosto de 2015

Localizado na Noruega, o Fiorde de Geiranger é um dos pontos turísticos mais espetaculares da região, mas também é um local propício para cataclismas. Após anos no centro de alerta do local, o geólogo Kristian (Kristoffer Joner) sente que alguma coisa não está normal, os substratos estão mudando. Em plena alta temporada turística, uma onda gigante atinge o local, colocando a montanha abaixo e dando apenas dez minutos para que as pessoas consigam chegar a um terreno elevado. O filme é baseado em fatos reais. A Noruega já enfrentou varios tsunamis ao longo dos anos.

31 de agosto de 2018

Em 1904, um terremoto de magnitude 5,4 na escala Richter sacudiu Oslo, com epicentro no "Oslo Graben", que funciona sob a capital norueguesa. Agora há sinais que indicam que podemos esperar um grande terremoto futuro em Oslo.
Bookmark this page and The Streamable will automatically update it if services change or more films are added.