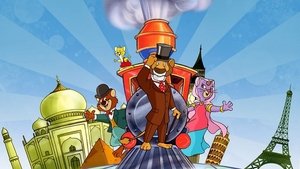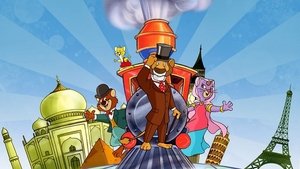 Around the World with Willy Fog
(1983)
A disponibilidade de conteúdo é válida em Estados Unidos.
A disponibilidade de serviços e conteúdo pode variar em Portugal.
How to Stream Around the World with Willy Fog Online
Sobre Around the World with Willy Fog
Around the World with Willy Fog is a cartoon adaptation of Around the World in Eighty Days by Jules Verne. The cartoon was produced by Spanish studio BRB Internacional with animation by Japanese studio Nippon Animation. In the same vein as BRB's Dogtanian and the Three Muskehounds, the characters are anthropomorphisms of various animals as the species depicted are of much greater variety than in that series. The core trio are all felines being pursued by three canine foes. Willy Fog is depicted as a lion, while Rigodon is actually a cat and not a lynx because of his tail and ears and Romy a panther.
An English dub of the series was directed by Tom Wyner, which featured artists such as Cam Clarke, Gregory Snegoff, Steve Kramer and Mike Reynolds. While the series never achieved popularity in the United States, the English version found fame when it was broadcast on Children's BBC in the United Kingdom. The series was initially screened in 1984 in the UK and then on RTE in Ireland, while other dubs gained the series fanbases in several other countries. The series was also dubbed into Japanese and aired on Japan's TV Asahi in 1987, where it was titled Anime Around the World in 80 Days.