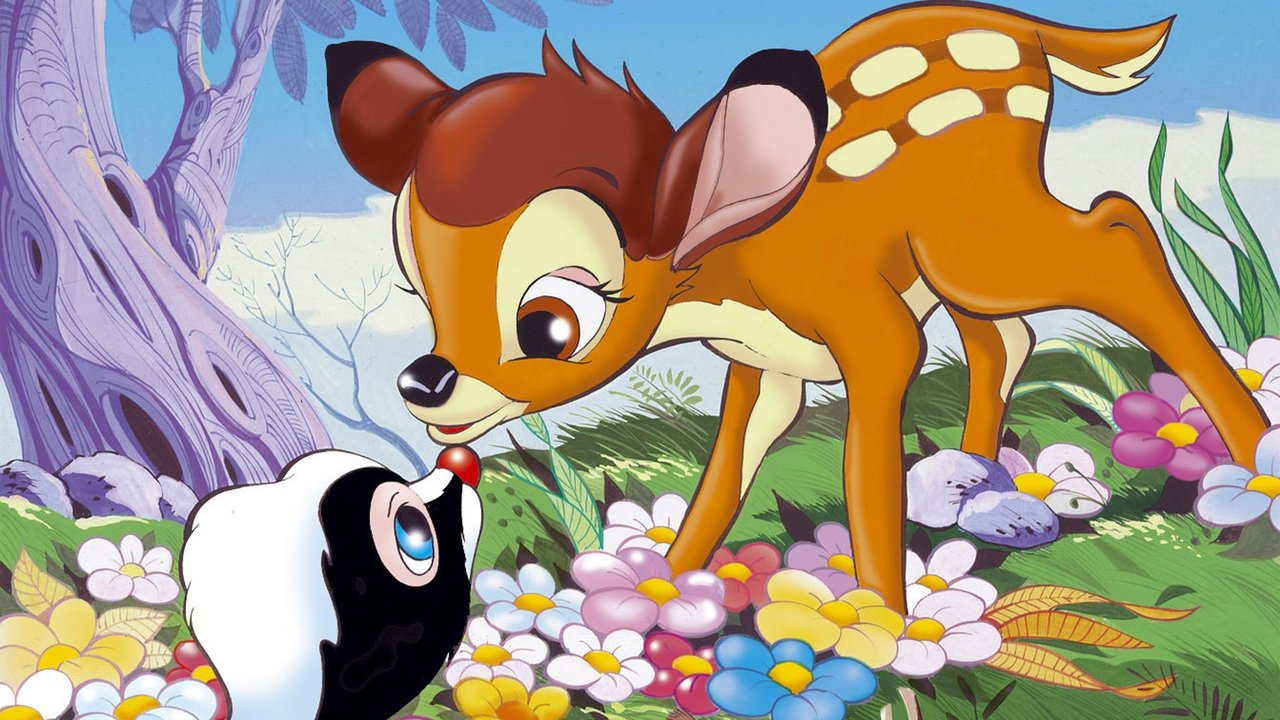 Bambi (samling) Online Streaming Guide
Den tecknade berättelsen om Bambi, en ung hjort som fick titeln "Prinsen av skogen" när han föddes.
14 augusti 1942

Bambi är berättelsen om en ung hjortkalv, som en dag ska bli skogens furste. Men vägen dit är lång. Det är mycket han måste lära och mycket han måste förstå. Till sin hjälp har Bambi sina vänner Stampe, Uggla och den blyga skunken Blomma, men också sin ståtlige far. Han är den ende som kan rädda honom från farorna som lurar i skogen.

26 januari 2006

Följ med Bambi då han återförenas med sin far, skogens konung, som nu måste ta hand om sin unge son och lära honom allt om livet i skogen. Men i livets oändliga äventyr inser den stolte fadern att det är mycket som han själv har att lära av sin unge son. Stampe, Blomma, Uggla och alla andra favoritkaraktärer är tillbaka och du får även möta några underbara nya vänner under Bambis återkomst.
Bookmark this page and The Streamable will automatically update it if services change or more films are added.