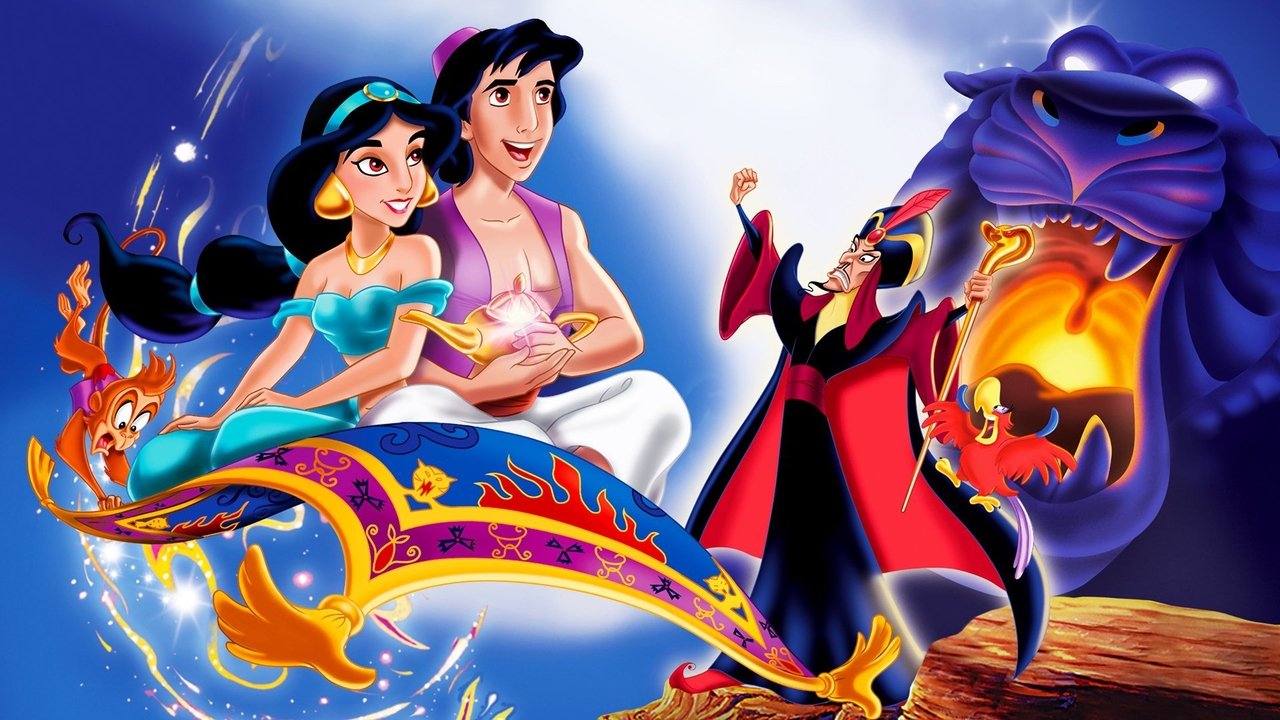 Aladdin Movies Online Streaming Guide
Movie series of Disney's Aladdin
25 November 1992

Princess Jasmine grows tired of being forced to remain in the palace, so she sneaks out into the marketplace, in disguise, where she meets street-urchin Aladdin. The couple falls in love, although Jasmine may only marry a prince. After being thrown in jail, Aladdin becomes embroiled in a plot to find a mysterious lamp, with which the evil Jafar hopes to rule the land.

20 May 1994

The evil Jafar escapes from the magic lamp as an all-powerful genie, ready to plot his revenge against Aladdin. From battling elusive villains atop winged horses, to dodging flames inside an exploding lava pit, it's up to Aladdin - with Princess Jasmine and the outrageously funny Genie by his side - to save the kingdom once and for all.

20 May 1996

Legendary secrets are revealed as Aladdin and his friends—Jasmine, Abu, Carpet and, of course, the always entertaining Genie—face all sorts of terrifying threats and make some exciting last-minute escapes pursuing the King Of Thieves and his villainous crew.
Bookmark this page and The Streamable will automatically update it if services change or more films are added.