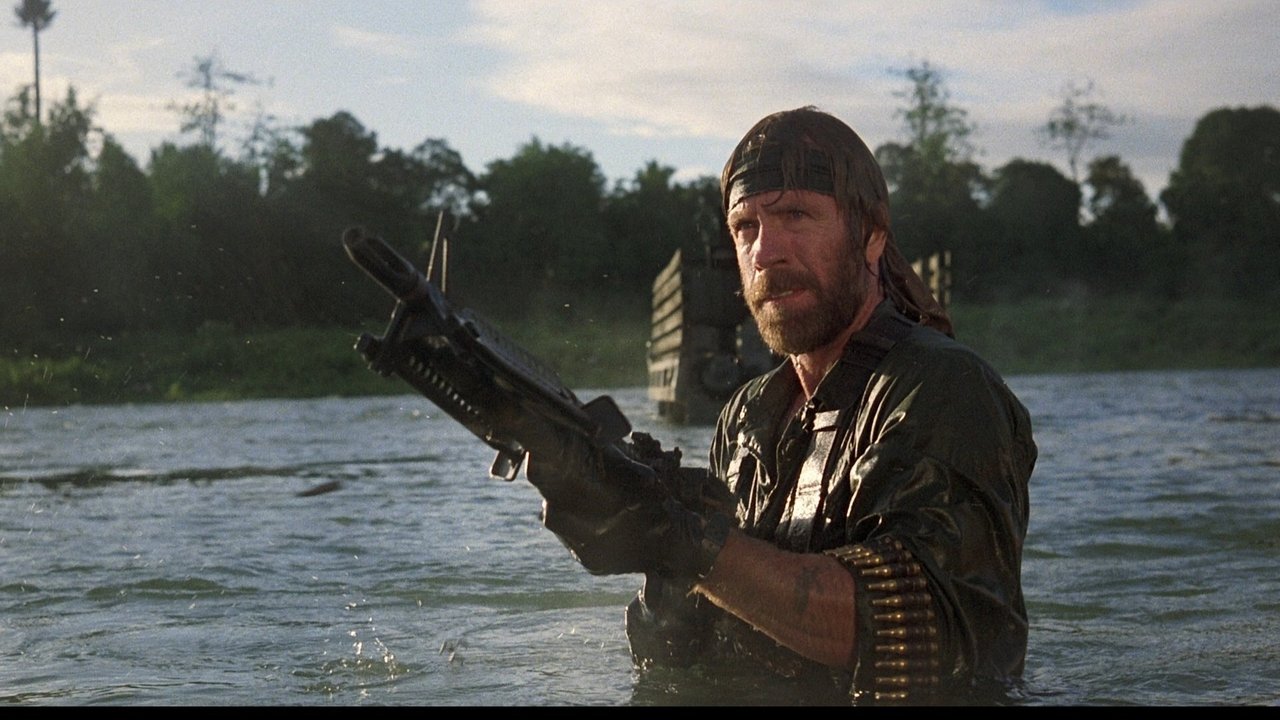 Missing in Action Movies Online Streaming Guide
Missing in Action Trilogy starring Chuck Norris.
November 16, 1984

American servicemen are still being held captive in Vietnam and it's up to one man to bring them home in this blistering, fast-paced action/adventure starring martial arts superstar Chuck Norris.Following a daring escape from a Vietnamese POW camp, Special Forces Colonel James Braddock (Norris) is on a mission to locate and save remaining MIAs.

March 1, 1985

Prequel to the first Missing In Action, set in the early 1980s it shows the capture of Colonel Braddock during the Vietnam war in the 1970s, and his captivity with other American POWs in a brutal prison camp, and his plans to escape.

January 22, 1988

When Colonel James Braddock is told that his Asian wife and 12-year-old son are still alive in Communist Vietnam, he mounts a one-man assault to free them. Armed with the latest high-tech firepower, Braddock fights his way into the heart of the country and ends up battling his way out with several dozen abused Amerasian children in tow! Struggling to keep them alive while outmaneuvering a sadistic Vietnamese officer, Braddock ignites the jungle in a blazing cross-country race for freedom.
Bookmark this page and The Streamable will automatically update it if services change or more films are added.