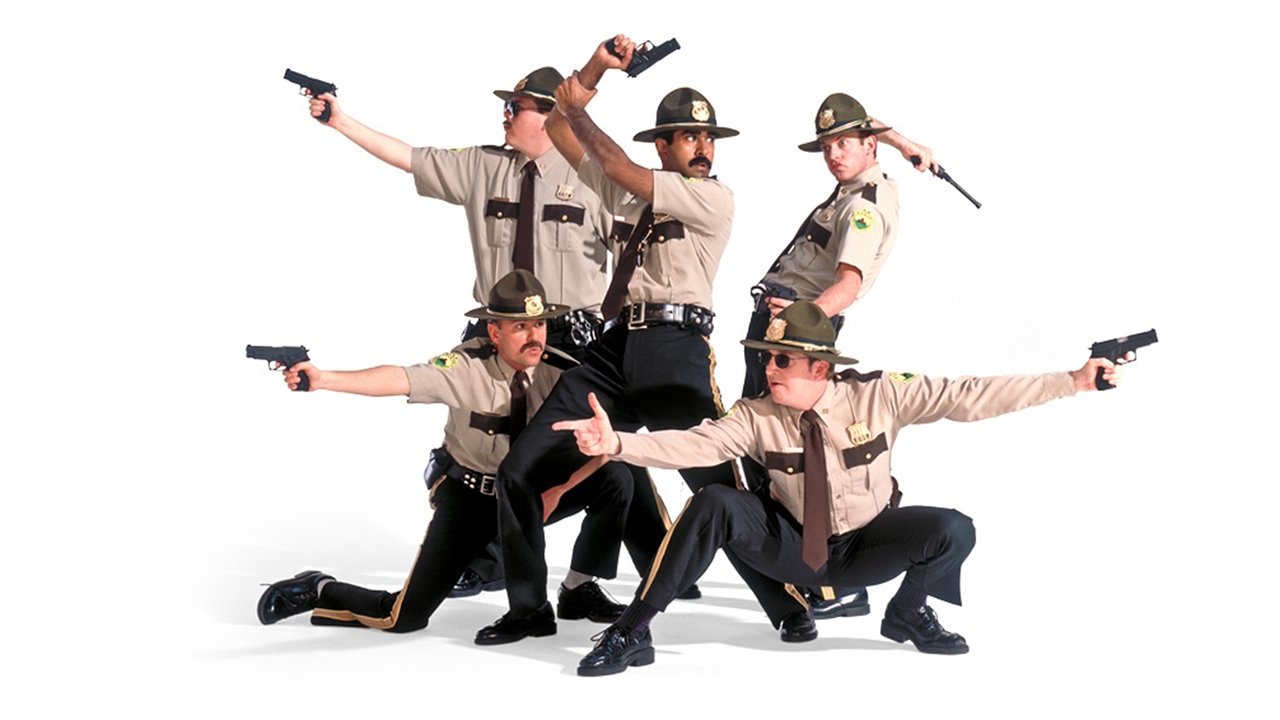 Super Troopers Movies Online Streaming Guide
Super Troopers is a 2001 American comedy film starring the Broken Lizard comedy group with a a cameo appearance by Lynda Carter. In total, Fox Searchlight paid $3.25 million for distribution rights of the film and it grossed $23 million at the box office. A sequel, Super Troopers 2 was funded partly through crowdfunding and was released on April 20, 2018 with most of the main cast returning.
January 18, 2001

Five bored, occasionally high and always ineffective Vermont state troopers must prove their worth to the governor or lose their jobs. After stumbling on a drug ring, they plan to make a bust, but a rival police force is out to steal the glory.

April 19, 2018

When an international border dispute arises between the U.S. and Canada, the Super Troopers- Mac, Thorny, Foster, Rabbit and Farva, are called in to set up a new Highway Patrol station in the disputed area.
Bookmark this page and The Streamable will automatically update it if services change or more films are added.