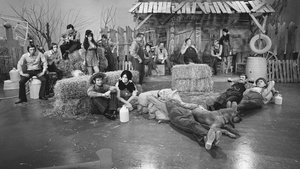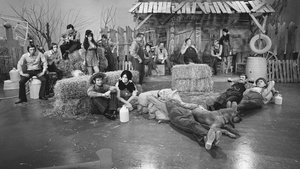 La disponibilidad del contenido es válida para Estados Unidos.
La disponibilidad del servicio y el contenido puede variar para Costa Rica.
How to Stream Hee Haw Online
Sobre Hee Haw
Hee Haw was an American television variety show featuring country music and humor with fictional rural Kornfield Kounty as a backdrop. It aired on CBS-TV from 1969–1971 before a 20-year run in local syndication. The show was inspired by Rowan & Martin's Laugh-In, the major difference being that Hee Haw was far less topical, and was centered on country music and rural Southern culture. Co-hosted by country artists Buck Owens and Roy Clark for most of the series' run, the show was equally well known for its voluptuous, scantily-clad women in stereotypical farmer's daughter outfits and country-style minidresses, and its cornpone humor.
Hee Haw's appeal, however, was not limited to a rural audience. It was successful in all of the major markets, including New York, Los Angeles and Chicago. Other niche programs such as The Lawrence Welk Show and Soul Train also rose to prominence in syndication during the era. Like Laugh-In, the show minimized production costs by taping all of the recurring sketches for a season in batches— setting up for the Cornfield one day, the Joke Fence another, etc. At the height of its popularity, an entire year's worth of shows would be taped in two separate week-long sessions, then individual shows would be assembled from edited sections. Only musical performances were taped with a live audience; a laugh track was added to all other segments.