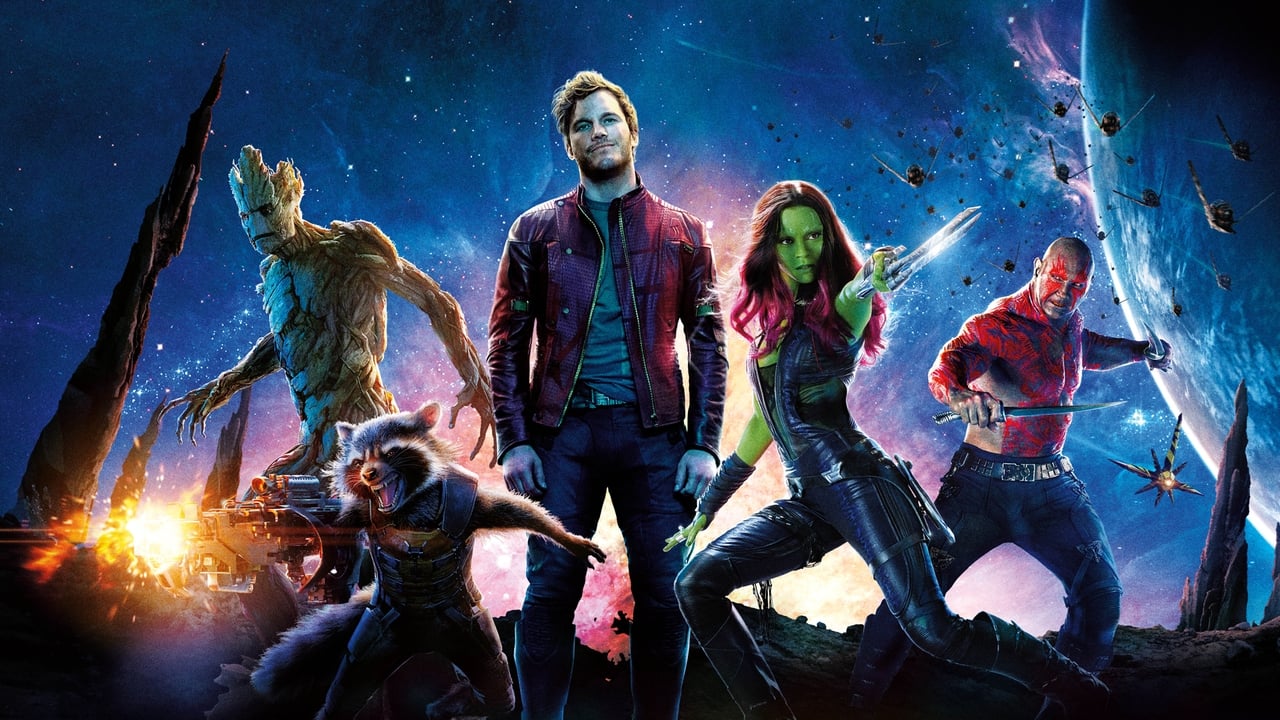 Guardianes de la galaxia - Colección Online Streaming Guide
"Guardianes de la galaxia" es una película de superhéroes estadounidense de 2014 basada en el equipo de superhéroes del comics homónimo de Marvel, producido por Marvel Studios y distribuido por Walt Disney Studios Motion Pictures. Es la décima película en el Universo Cineamatográfico de Marvel. La película fue dirigida por James Gunn, quien escribió el guión con Nicole Perlman, y cuenta con un elenco formado por Chris Pratt, Zoe Saldana, Dave Bautista, Vin Diesel, Bradley Cooper, Lee Pace, Michael Rooker, Karen Gillan, Djimon Hounsou, John C. Reilly, Glenn Close y Benicio del Toro. En el 2017 se estreno la segunda película, titulada Guardianes de la galaxia Vol.2 y esta programado completar la trilogía en el 2023 con Guardianes de la galaxia Vol. 3.
July 30, 2014

El temerario aventurero Peter Quill es objeto de un implacable cazarrecompensas después de robar una misteriosa esfera codiciada por Ronan, un poderoso villano cuya ambición amenaza todo el universo. Para poder escapar del incansable Ronan, Quill se ve obligado a pactar una complicada tregua con un cuarteto de disparatados inadaptados: Rocket, un mapache armado con un rifle, Groot, un humanoide con forma de árbol, la letal y enigmática Gamora y el vengativo Drax the Destroyer. Pero cuando Quill descubre el verdadero poder de la esfera, deberá hacer todo lo posible para derrotar a sus extravagantes rivales en un intento desesperado de salvar el destino de la galaxia.

April 19, 2017

Una poderosa raza alienígena contrata a los Guardianes para que protejan sus valiosas baterías de energía, pero, cuando Rocket las roba, los alienígenas envían a sus tropas de combate a vengarse de ellos. Mientras tratan de escapar con vida, intentan resolver el misterio de los verdaderos orígenes de Peter Quill.

May 5, 2023

Star-Lord, todavía recuperándose de la pérdida de Gamora, debe reunir a su equipo para defender el universo junto con la protección de uno de los suyos. Una misión que, si no se completa, podría llevar al final de los Guardianes tal como los conocemos.
Bookmark this page and The Streamable will automatically update it if services change or more films are added.