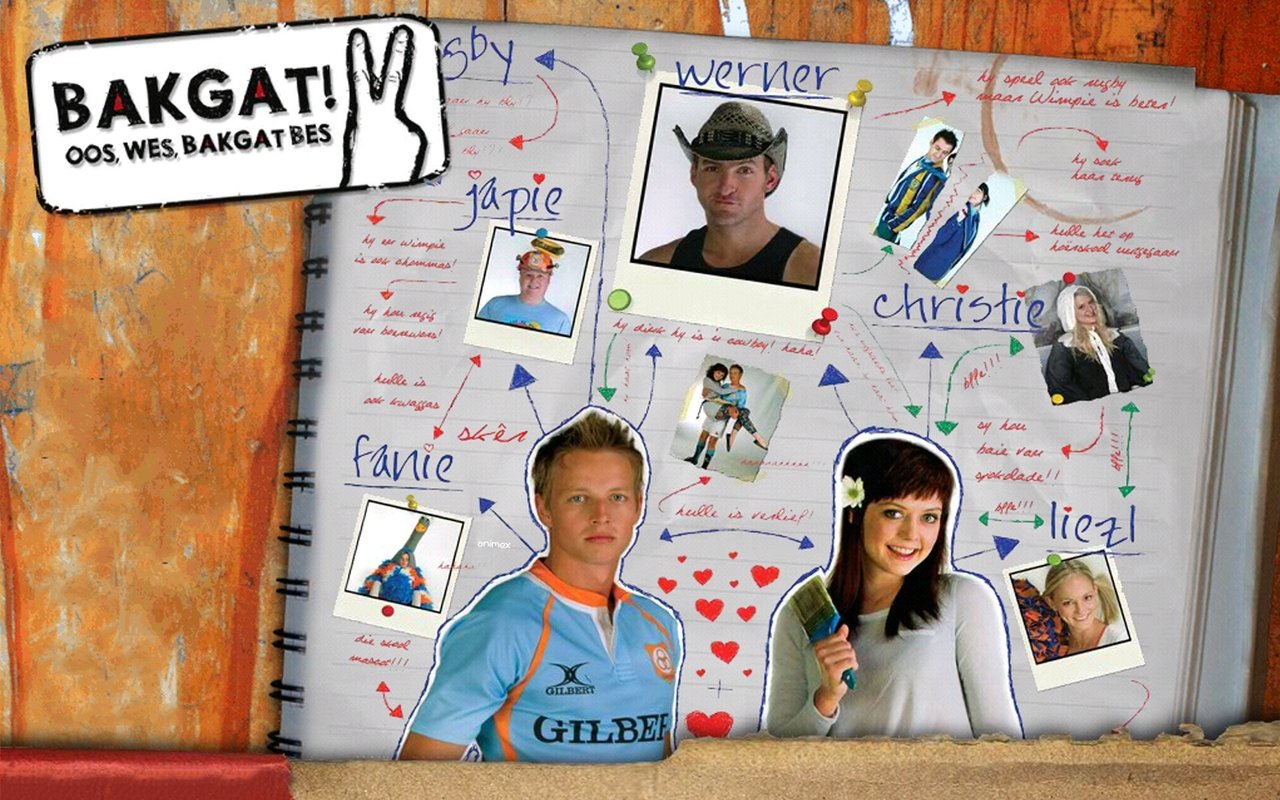 Bakgat Movies Online Streaming Guide
Bakgat is the first Afrikaans film focusing and aimed on the youth market.
April 11, 2008

Katrien (Cherié van der Merwe) is dumped by her boyfriend, high school rugby star Werner (Altus Theart), so he can focus his energy on the sport. To get even, she makes a bet with her friends that she can make a star out of the school's dorkiest boy, 'Wimpie' Koekemoer (Ivan Botha), by pretending to be his girlfriend. The awkward Koekemoer rises to the challenge but Katrien finds herself falling unexpectedly in love with him, until he realizes she is merely using him.

September 10, 2010

The Unitas u/21 rugby team hero, Wimpie Koekemoer, is offered a contract to play rugby in England. Katrien rehearses a play with autistic children, while doing everything in her power to keep Wimpie in the country. Fanie is struggling to get used to Christie's post-high school chubby body and Japie is experiencing a very embarrassing problem in his sexual pursuit of Liezl… Muscle man, Werner "Killer" Botha joins the Unitas rugby team and threatens Wimpie's position in the team. (Written by Henk Pretorius)

September 5, 2013

Rugby hero, Wimpie Koekemoer, and his wild friends return to our screens in the third instalment of the successful Bakgat! movies. Newly engaged couple, Wimpie and Katrien, move to London where Wimpie has received a contract to play rugby. However, he has to face stark reality when he arrives and realises that his dreams of fame and fortune were only an illusion. His apartment is everything but the palace he had imagined - and his teammates make his life unbearable from the get go.
Bookmark this page and The Streamable will automatically update it if services change or more films are added.