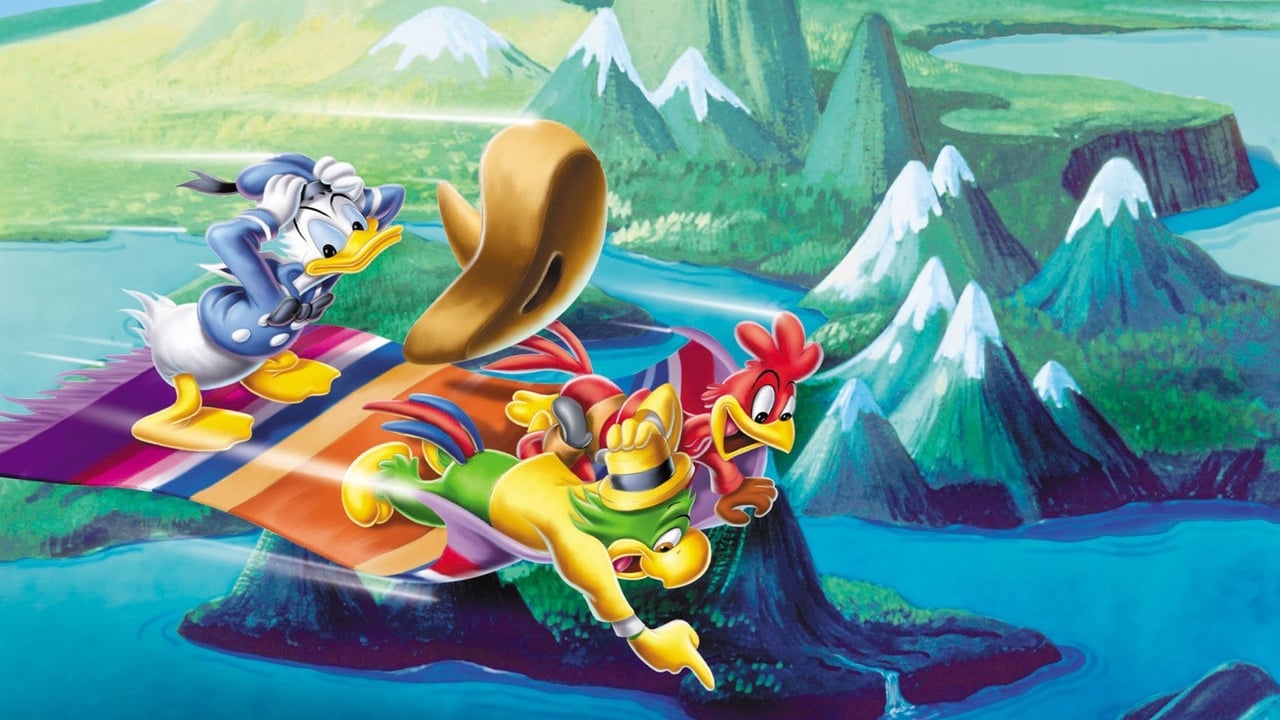 Caballeros Movies Online Streaming Guide
Embark on thrilling adventures to South America and Mexico in two full-length movies, Saludos Amigos and its sequel The Three Caballeros together for the first time in one DVD collection! Join Goofy, Donald Duck and Walt Disney himself as they experience all the music, beauty and excitement Latin America has to offer. Walt and his team of artists, musicians, writers and animators say Adios! to the U.S. to explore the heart and soul of Latin America. In Saludos Amigos they travel to fun and exciting places and capture their adventures along the way. Next, it s Donald s turn to take a fantastic journey through these colorful lands with his friends Joe Carioca and Panchito in The Three Caballeros. With lighthearted dance and lively music, it s a celebration the whole family will enjoy!
August 24, 1942

Live-action segments show members of the Disney staff touring South America and recording their impressions in sketches. These segue into four animated sections: "Lake Titicaca" depicts tourist Donald Duck's troubles with a stubborn llama; and in "Aquarela do Brasil," Jose Carioca shows Donald the sights and sound of Rio de Janeiro.

July 21, 1944

For Donald's birthday he receives a box with three gifts inside. The gifts, a movie projector, a pop-up book, and a pinata, each take Donald on wild adventures through Mexico and South America.
Bookmark this page and The Streamable will automatically update it if services change or more films are added.