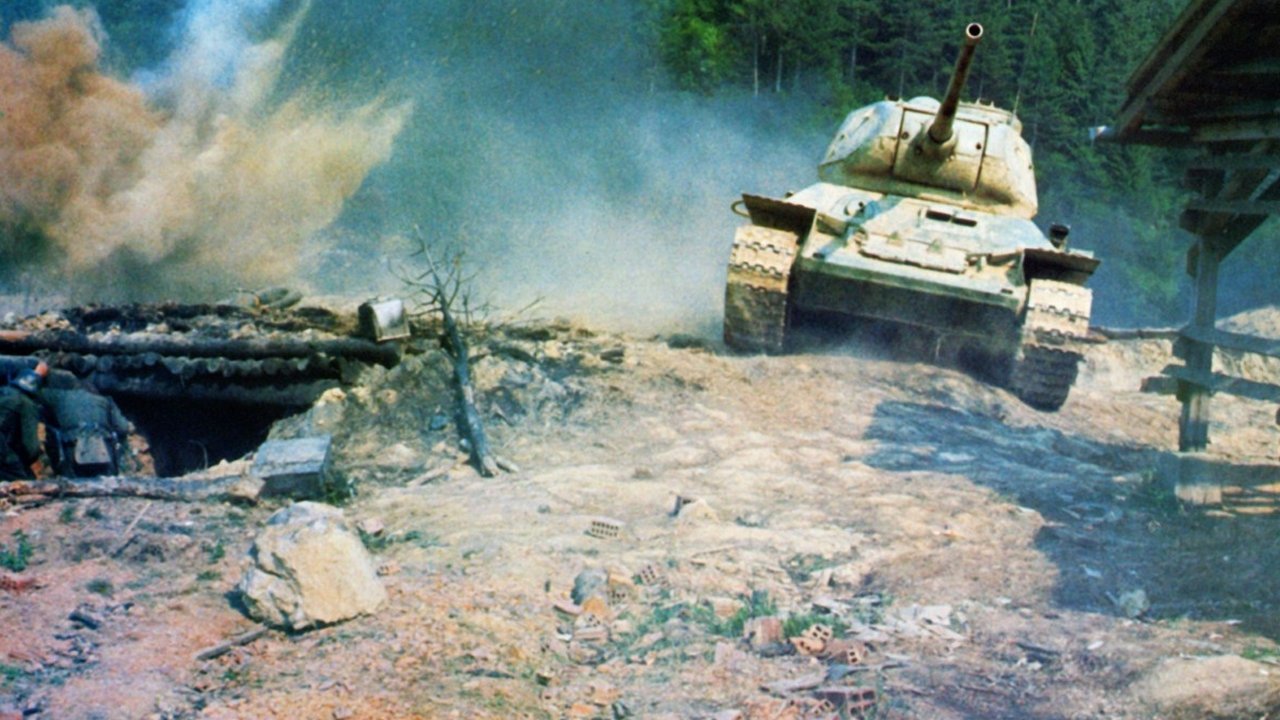 Cross of Iron Movies Online Streaming Guide
January 29, 1977

It is 1943, and the German army—ravaged and demoralised—is hastily retreating from the Russian front. In the midst of the madness, conflict brews between the aristocratic yet ultimately pusillanimous Captain Stransky and the courageous Corporal Steiner. Stransky is the only man who believes that the Third Reich is still vastly superior to the Russian army. However, within his pompous persona lies a quivering coward who longs for the Iron Cross so that he can return to Berlin a hero. Steiner, on the other hand is cynical, defiantly non-conformist and more concerned with the safety of his own men rather than the horde of military decorations offered to him by his superiors.

March 1, 1979

Starting in late May 1944, during the German retreat on the Eastern Front, Captain Stransky (Helmut Griem) orders Sergeant Steiner (Richard Burton) to blow up a railway tunnel to prevent Russian forces from using it. Steiner's platoon fails in its mission by coming up against a Russian tank. Steiner then takes a furlough to Paris just as the Allies launch their invasion of Normandy.
Bookmark this page and The Streamable will automatically update it if services change or more films are added.