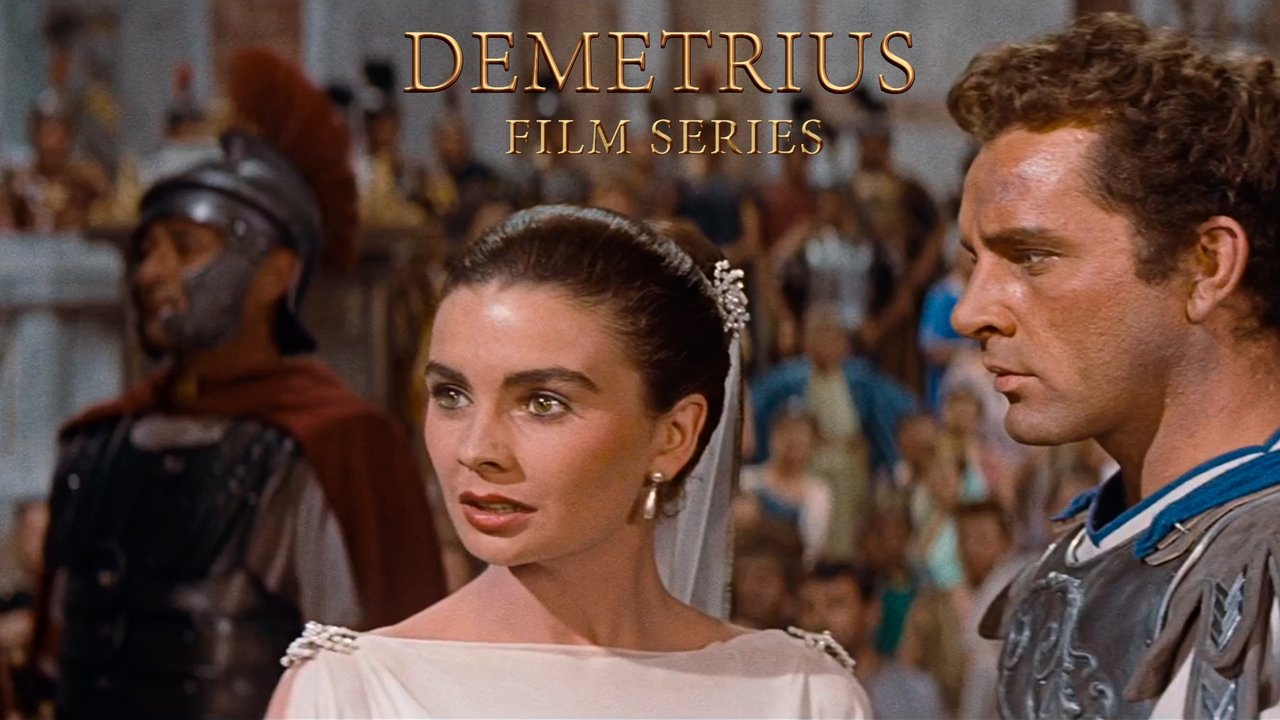 Demetrius Movies Online Streaming Guide
The Robe and Demetrius and the Gladiators bring Demetrius's entire story to life. Although the names of both productions are not similar; the characters and events give continuity to the story. Both productions are well defined in their timeline.
September 16, 1953

Marcellus is a tribune in the time of Christ. He is in charge of the group that is assigned to crucify Jesus. Drunk, he wins Jesus' homespun robe after the crucifixion. He is tormented by nightmares and delusions after the event. Hoping to find a way to live with what he has done, and still not believing in Jesus, he returns to Palestine to try and learn what he can of the man he killed.

June 16, 1954

The story picks up at the point where "The Robe" ends, following the martyrdom of Diana and Marcellus. Christ's robe is conveyed to Peter for safe-keeping, but the emperor Caligula wants it back to benefit from its powers. Marcellus' former slave Demetrius seeks to prevent this, and catches the eye of Messalina, wife to Caligula's uncle Claudius. Messalina tempts Demetrius, he winds up fighting in the arena, and wavers in his faith.
Bookmark this page and The Streamable will automatically update it if services change or more films are added.