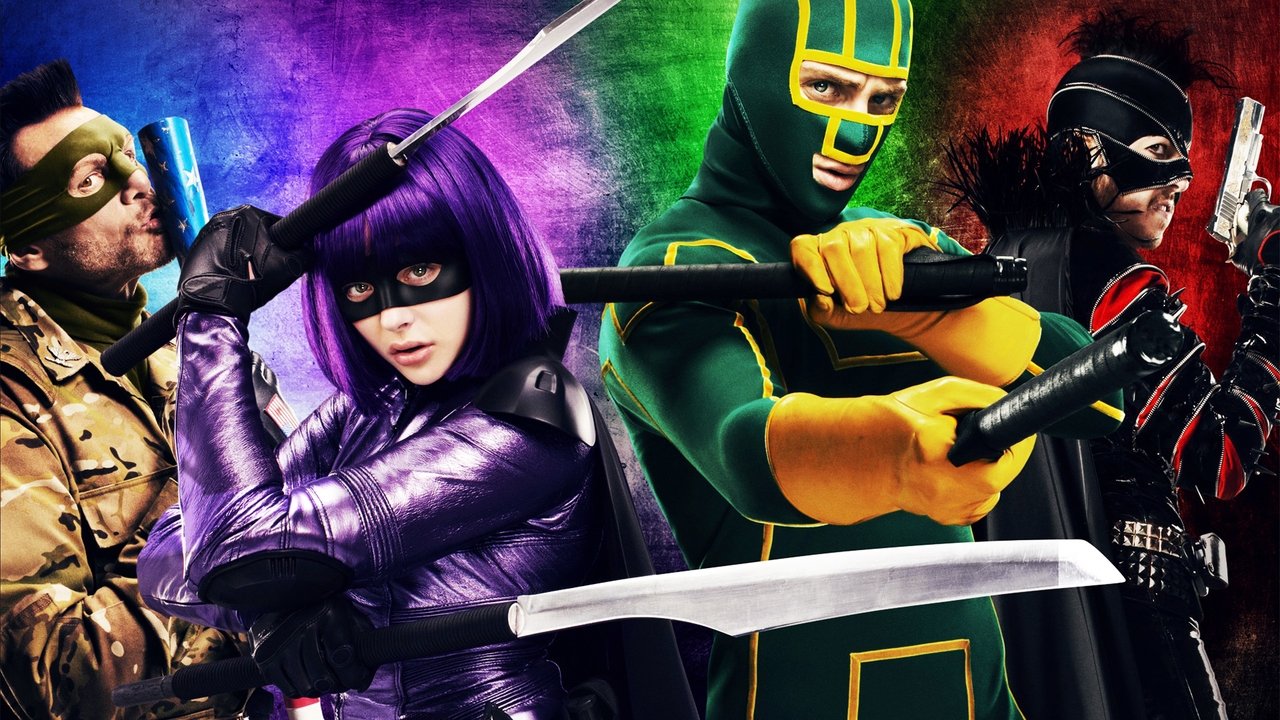 Kick-Ass Movies Online Streaming Guide
Kick-Ass is a British-American 2010 superhero action-comedy film based on the Marvel comic book of the same name by Mark Millar and John Romita, Jr. The film was directed by Matthew Vaughn, who co-produced with Brad Pitt and co-wrote the screenplay with Jane Goldman. It is the first installment of the Kick-Ass film series. Despite having generated some controversy for its profanity and violence performed by a child, Kick-Ass was well received by both critics and audiences. A sequel titled Kick-Ass 2 written and directed by Jeff Wadlow (with Vaughn returning as producer only) was released in August 2013, with Taylor-Johnson, Mintz-Plasse, and Moretz reprising their roles.
March 22, 2010

Dave Lizewski is an unnoticed high school student and comic book fan who one day decides to become a super-hero, even though he has no powers, training or meaningful reason to do so.

July 17, 2013

After Kick-Ass' insane bravery inspires a new wave of self-made masked crusaders, he joins a patrol led by the Colonel Stars and Stripes. When these amateur superheroes are hunted down by Red Mist — reborn as The Mother Fucker — only the blade-wielding Hit-Girl can prevent their annihilation.
Bookmark this page and The Streamable will automatically update it if services change or more films are added.