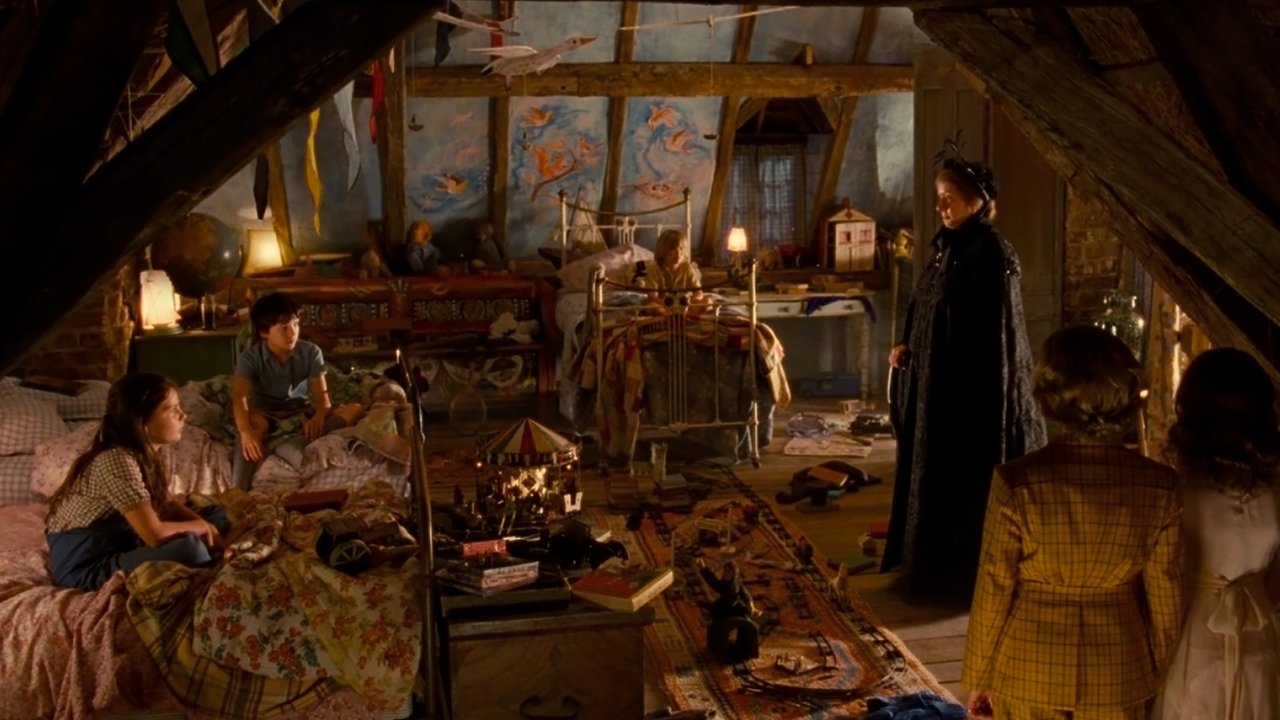 Nanny McPhee Movies Online Streaming Guide
This collection features both films from the family franchise Nanny McPhee. Nanny McPhee and Nanny McPhee and the Big Bang, scripted and acted by Oscar winning actress Emma Thompson.
October 21, 2005

Widower Cedric Brown hires Nanny McPhee to care for his seven rambunctious children, who have chased away all previous nannies. Taunted by Simon and his siblings, Nanny McPhee uses mystical powers to instill discipline. And when the children's great-aunt and benefactor, Lady Adelaide Stitch, threatens to separate the kids, the family pulls together under the guidance of Nanny McPhee.

March 26, 2010

Nanny McPhee appears at the door of a harried young mother who is trying to run the family farm while her husband is away at war. But once she's arrived, Nanny discovers that the children are fighting a war of their own against two spoiled city cousins who have just moved in. Relying on everything from a flying motorcycle and a statue that comes to life to a tree-climbing piglet and a baby elephant, Nanny uses her magic to teach her mischievous charges five new lessons.
Bookmark this page and The Streamable will automatically update it if services change or more films are added.