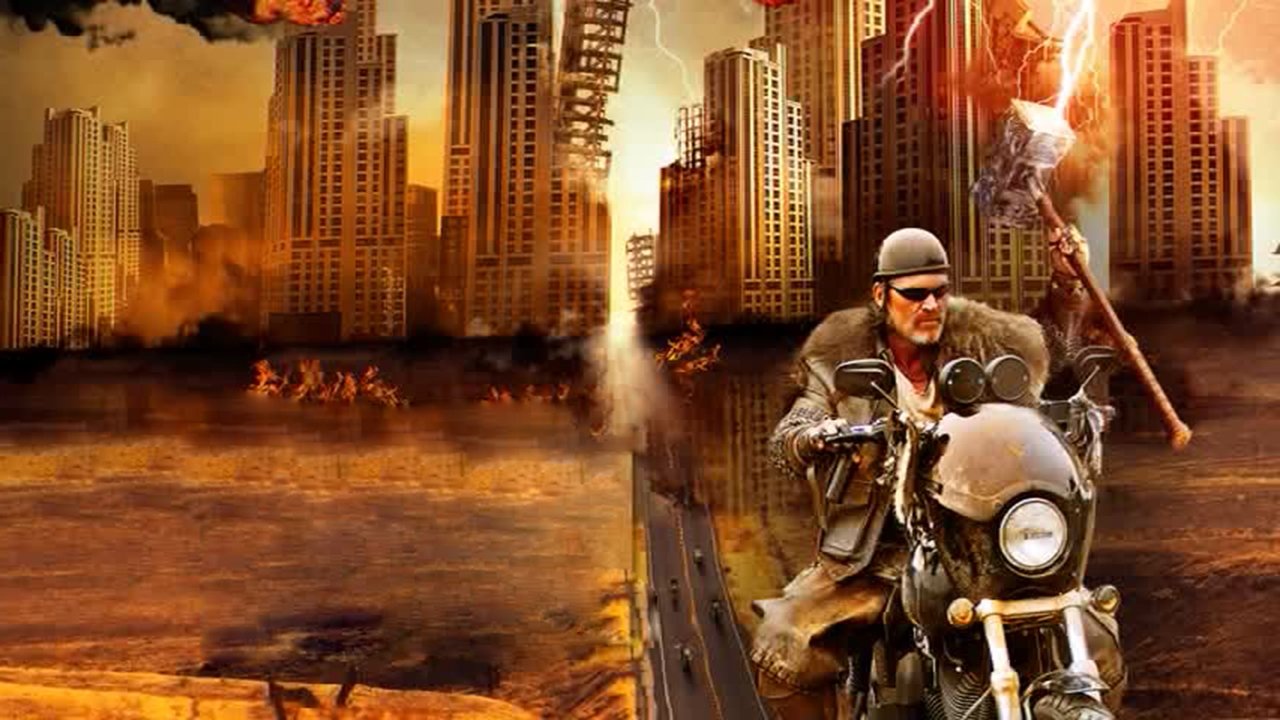 Revelation Road Movies Online Streaming Guide
Revelation Road: The Beginning of the End is a 2013 American Christian action film directed by Gabriel Sabloff. A sequel, Revelation Road 2: The Sea of Glass and Fire was released the same year and Revelation Road: The Black Rider in 2014.
March 25, 2013

Josh McManus, a traveling salesman with a cloudy past, finds himself in a dusty West Texas town at the wrong time. After a crippling series of earthquakes throws the entire world into chaos, a traveling salesman will have to fight his way through a vicious outlaw biker gang known as the Barbarians to get home to his family.

July 12, 2013

ROAD 2: THE SEA OF GLASS AND FIRE picks up where the first film in the series ends. After the rapture has taken place, JOSH MCMANUS (David A. R. White) is left behind and goes on a journey to find out what has happened and attempts to travel home to find his family. Before he can go anywhere, he is confronted again by the biker gang that harassed him previously and he joins forces with a young girl whose family has been taken up into the sky by God along with other believers. Chasing Josh at every turn is the brutal outlaw HAWG (Brian Bosworth) and his rolling gang of killers. On the day after the Biblical rapture, law and order have broken down - the highways have become a no-mans-land of bandits and looters. Josh's world has been shaken to the core, and he must make a choice, embrace his past as a man of violence, or learn a new path and become a man of faith. Which will he choose?

October 7, 2014

Josh McManus finds himself in a dangerous border-town at the edge of the wild-lands. The beleaguered Mayor sends Josh on a vital mission to find the mysterious and elusive "Shepherd". Is the Shepherd a prophet or a pariah? A true man of God or a cult leader? With the aid of a beautiful survivor, Josh will discover the truth in an action-packed adventure that puts his skills and his faith to the test.
Bookmark this page and The Streamable will automatically update it if services change or more films are added.