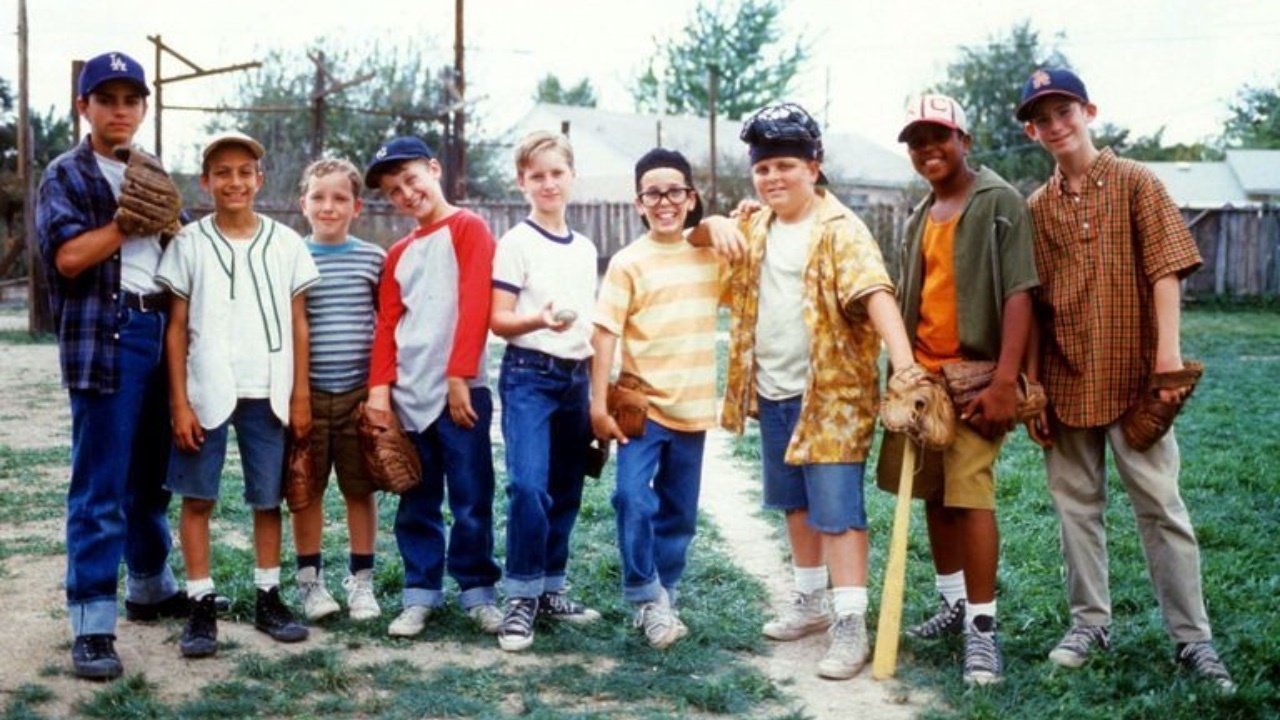 The Sandlot Movies Online Streaming Guide
The Sandlot (released in some countries as The Sandlot Kids) is a 1993 American coming-of-age sports comedy film co-written, directed, and narrated by David Mickey Evans. It tells the story of a group of young baseball players during the summer of 1962. It stars Tom Guiry, Mike Vitar, Karen Allen, Denis Leary, and James Earl Jones. The filming locations were in Midvale, Salt Lake City, and Ogden, Utah. It grossed $34 million worldwide and has become a cult film. A direct-to-video sequel entitled The Sandlot 2 was released in 2005 in which a new Sandlot gang is featured. The only returning cast member is James Earl Jones as Mr. Mertle. Evans also returned to direct the sequel and voiced Smalls' younger brother, Johnnie. The Sandlot: Heading Home (2007), was another direct-to-video sequel starring Luke Perry as Tommy "Santa" Santorelli who gets knocked back to 1976 from 2005 and relives his childhood. Chauncey Leopardi reprises his role as Squints.
April 7, 1993

In the summer of 1962, a new kid in town is taken under the wing of a young baseball prodigy and his rowdy team, resulting in many adventures.

May 3, 2005

A decade has passed in the small town where the original Sandlot gang banded together during the summer of '62 to play baseball and battle the Beast. Now comes the sequel, a campy romp back to the dugout where nine new kids descend on the diamond only to discover that a descendant of the Beast lives in Mr. Mertle's backyard—a monster of mythical proportions known as "The Great Fear."

May 1, 2007

A successful professional baseball player gets his ego in check via an unreality check when he travels back in time to his boyhood sandlot ball-playing days.
Bookmark this page and The Streamable will automatically update it if services change or more films are added.