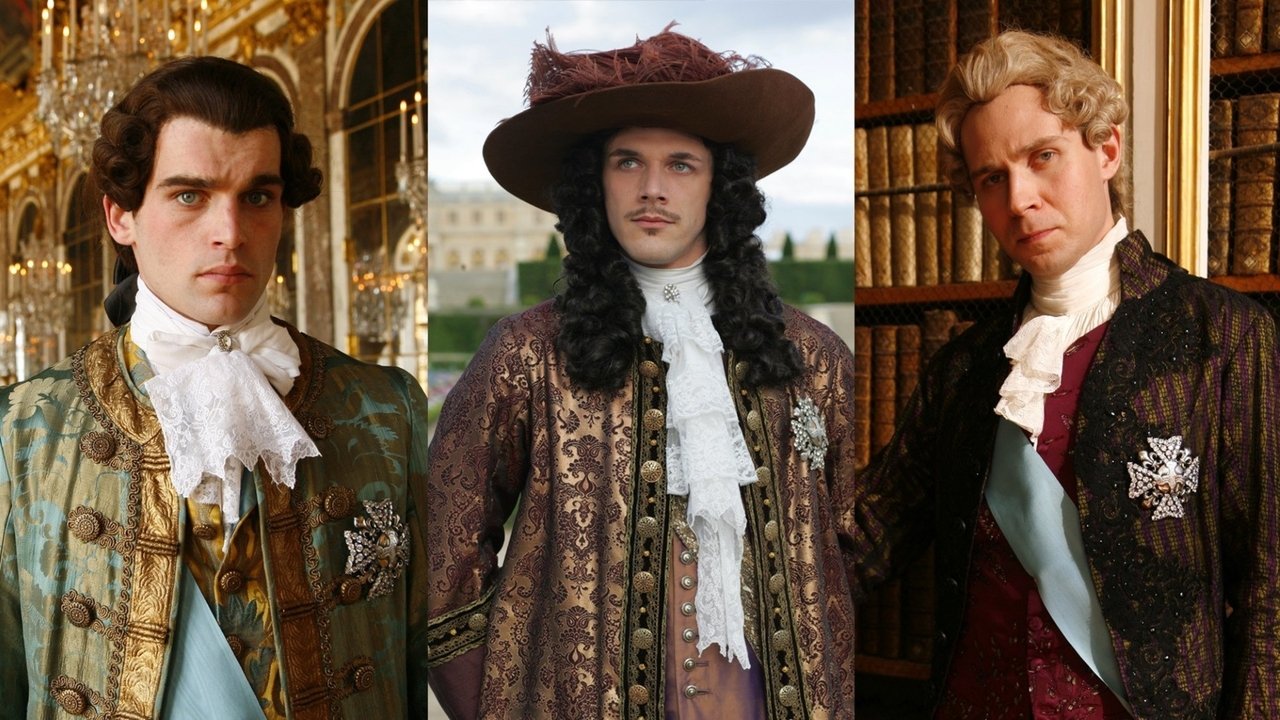 A Lenda de Versalhes Online Streaming Guide
Luís XIV, Luís XV, Luís XVI - Três reis, três reinos, três destinos. Descubra por trás da cena: suas vidas, suas escolhas políticas, seu amor e sua relação com a corte… Símbolo do poder e do refinamento de França, Versalhes é um dos palácios mais bonitos do mundo. Desde a construção em 1643, em um terreno pantanoso de caça até a Revolução Francesa, Versalhes é o cenário das horas de glória e da descida ao submundo da monarquia francesa.
2009 M12 25

Uma tragédia em três atos: como um jovem rei amado por seu povo, sensível ao burburinho artístico e intelectual de seu século (o do Iluminismo), terminará seu reinado em decadência e ódio. A história de um rei iluminado, enamorado da liberdade, que se separa de seus súbditos, da licenciosidade à repressão e da corrupção à impotência. Quinze anos após a sua morte, dá-se a Revolução Francesa.

2011 M11 29

O rei apela a Turgot, um ministro competente que quer modernizar o reino, mas não o apoia em frente ao tribunal. Necker, um novo ministro, não consegue taxar as duas ordens privilegiadas (nobreza e clero), enquanto o orçamento é deficitário. O apoio francês à guerra da independência americana (1776-1783) agrava a dívida. Em 1788, Luís XVI deve concordar em convocar os Estados Gerais (assembléia das três ordens, reunindo os representantes do clero, da nobreza e do povo), na esperança de que votem novos impostos. Mas os Estados Gerais são transformados em uma assembléia revolucionária: exigem reformas e uma Constituição…
Bookmark this page and The Streamable will automatically update it if services change or more films are added.