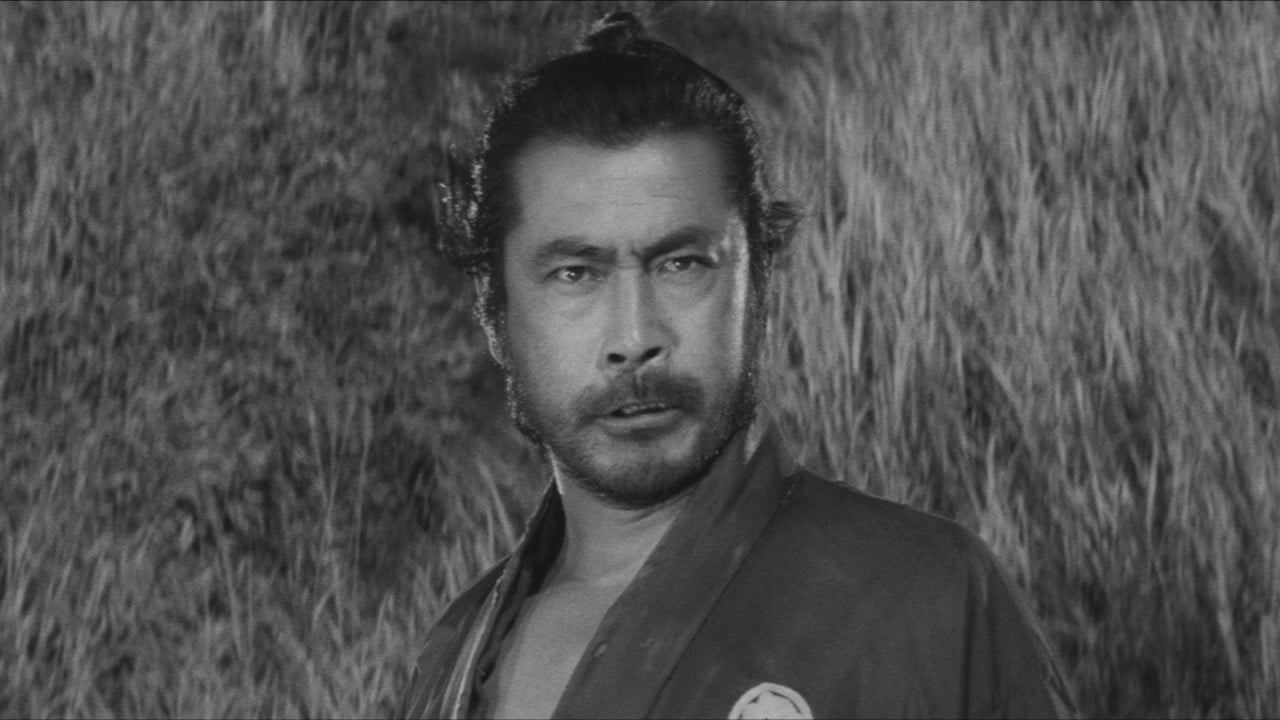 Sanjuro Online Streaming Guide
O samurai sem mestre Sanjuro, que astutamente manipula dois clãs em guerra para sua própria vantagem em uma pequena e poeirenta vila, foi tão entretidamente encarnado pelo brilhante Toshiro Mifune que era apenas uma questão de tempo antes que ele regressasse num novo filme. Feito apenas um ano depois, Sanjuro combina com a destreza de contar histórias de Yojimbo, mas adiciona camadas de pragmatismo cansado do mundo que traz os dois filmes a uma conclusão emocionante e inesquecível.
1961 M04 25

A história ocorre em 1860 e baseia-se na chegada de um ronin a uma cidade que sofre com a guerra entre duas gangues. Kuwabatake Sanjuro, que significa "Amoreira de 30 Anos" (Toshirō Mifune), aproveitando a sua perspicácia tenta ganhar dinheiro e, ao mesmo tempo, livrar a cidade das gangues rivais, ora associando-se a um grupo, ora associando-se a outro, tirando proveito da situação e manipulando-os, devido ao despreparo estratégico dos dois grupos, que é demonstrado através de diversas cenas satíricas durante o filme.

1962 M01 1

No Japão, por volta do século XVIII, nove jovens decidem apresentar uma acusação de corrupção do seu clã ao superintendente local. No entanto, o grupo é traído, mas o ronin Sanjûrô Tsubaki (Toshirô Mifune), um samurai desalinhado e cínico, salva os homens do superintendente. Então o tio do líder do clã rebelde, o Chamberlain Mutsuta (Yûnosuke Itô) é sequestrado e a sua esposa e filha são detidas e feitas prisioneiras pelo superintendente que tenta forçar Mutsuta a escrever uma falsa carta de confissão declarando ser corrupto. Sanjûrô ajuda o grupo a resgatar o Chamberlain e sua família.
Bookmark this page and The Streamable will automatically update it if services change or more films are added.