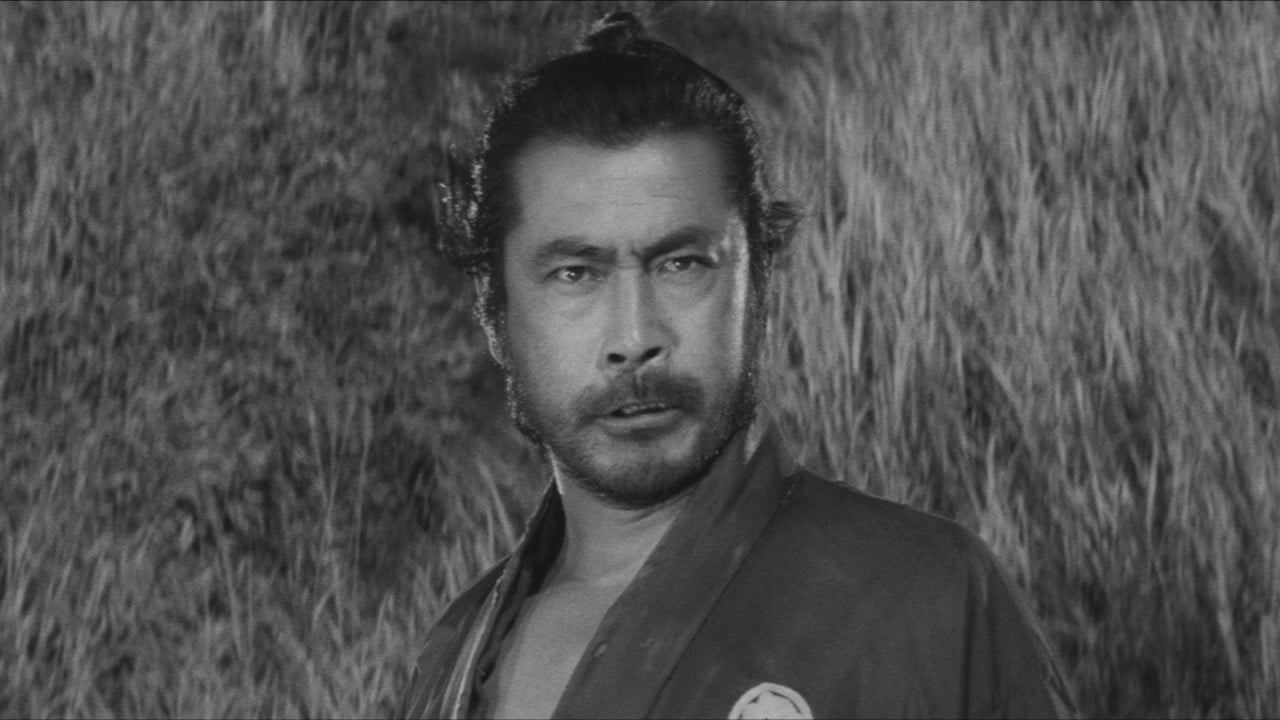 Sanjuro Collection Online Streaming Guide
The masterless samurai Sanjuro, who slyly manipulates two warring clans to his own advantage in a small, dusty village, was so entertainingly embodied by the brilliant Toshiro Mifune that it was only a matter of time before he returned in a sequel. Made just one year later, Sanjuro matches Yojimbo's storytelling dexterity yet adds layers of world-weary pragmatism that brings the two films to a thrilling and unforgettable conclusion.
25 de abril de 1961

A história ocorre em 1860 e baseia-se na chegada de um ronin a uma cidade que sofre com a guerra entre duas gangues. Kuwabatake Sanjuro, que significa "Amoreira de 30 Anos" (Toshirō Mifune), aproveitando a sua perspicácia tenta ganhar dinheiro e, ao mesmo tempo, livrar a cidade das gangues rivais, ora associando-se a um grupo, ora associando-se a outro, tirando proveito da situação e manipulando-os, devido ao despreparo estratégico dos dois grupos, que é demonstrado através de diversas cenas satíricas durante o filme.

1 de janeiro de 1962

No Japão, por volta do século XVIII, nove jovens decidem apresentar uma acusação de corrupção do seu clã ao superintendente local. No entanto, o grupo é traído, mas o ronin Sanjûrô Tsubaki (Toshirô Mifune), um samurai desalinhado e cínico, salva os homens do superintendente. Então o tio do líder do clã rebelde, o Chamberlain Mutsuta (Yûnosuke Itô) é sequestrado e a sua esposa e filha são detidas e feitas prisioneiras pelo superintendente que tenta forçar Mutsuta a escrever uma falsa carta de confissão declarando ser corrupto. Sanjûrô ajuda o grupo a resgatar o Chamberlain e sua família.
Bookmark this page and The Streamable will automatically update it if services change or more films are added.