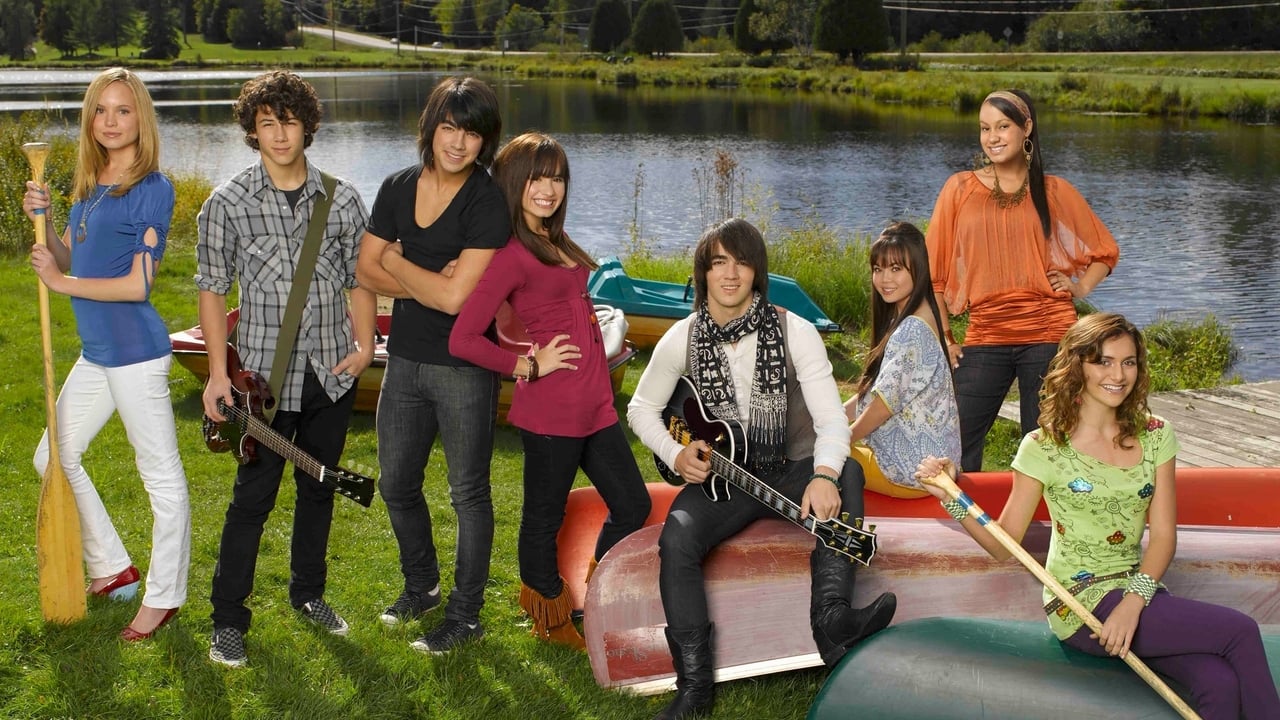 Camp Rock Movies Online Streaming Guide
Double bill of Disney musical films. In 'Camp Rock' (2008) Mitchie Torres is a talented young musician who gets the opportunity to attend the prestigious music camp, Camp Rock. At first, Mitchie is slightly intimidated by some of her fellow campers' competitiveness, but she soon settles in and becomes friends with Caitlyn, a down-to-earth girl who dreams of becoming a music producer. With the help of Caitlin and instructors like Shane Gray. In 'Camp Rock 2: The Final Jam' (2010) Mitchie returns to Camp Rock for the summer along with Shane, Nate and Jason. Mitchie is enjoying spending time with her friends and writing new songs but soon trouble stirs when rival camp, Camp Star, provides fierce competition and puts Camp Rock's future in jeopardy. The members of each camp must do battle using their musical talents.
20 June 2008

When Mitchie gets a chance to attend Camp Rock, her life takes an unpredictable twist, and she learns just how important it is to be true to yourself.

17 September 2010

Mitchie can't wait to go back to Camp Rock and spend the summer making new music with her friends and superstar Shane Gray. But the slick new camp across the lake, Camp Star, has drummed up some serious competition – featuring newcomers Luke and Dana. In a sensational battle of the bands, with Camp Rock's future at stake, will Camp Star's flashy production and over-the-top antics win out, or will Camp Rockers prove that music, teamwork, and spirit are what truly matter?
Bookmark this page and The Streamable will automatically update it if services change or more films are added.