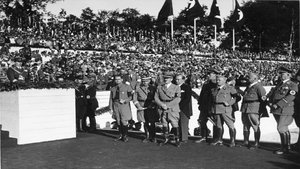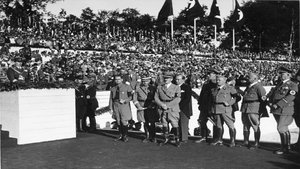 De Nuremberg à Nuremberg
(1989)
Content availability is valid for United States.
Service and content availability may vary for United Kingdom.
About De Nuremberg à Nuremberg
Frédéric Rossif and Philippe Meyer draw the terrible fresco of the Second World War of the rise of Hitler and the Nazi party until his ultimate defeat (1933-1945). While carefully describing the sequence of events, they go back to the genesis of fascism, and the picture they draw from this first half of the twentieth century is both lucid and frightening. A page of history illustrated by a large number of unpublished documents.
Where can you watch De Nuremberg à Nuremberg online?