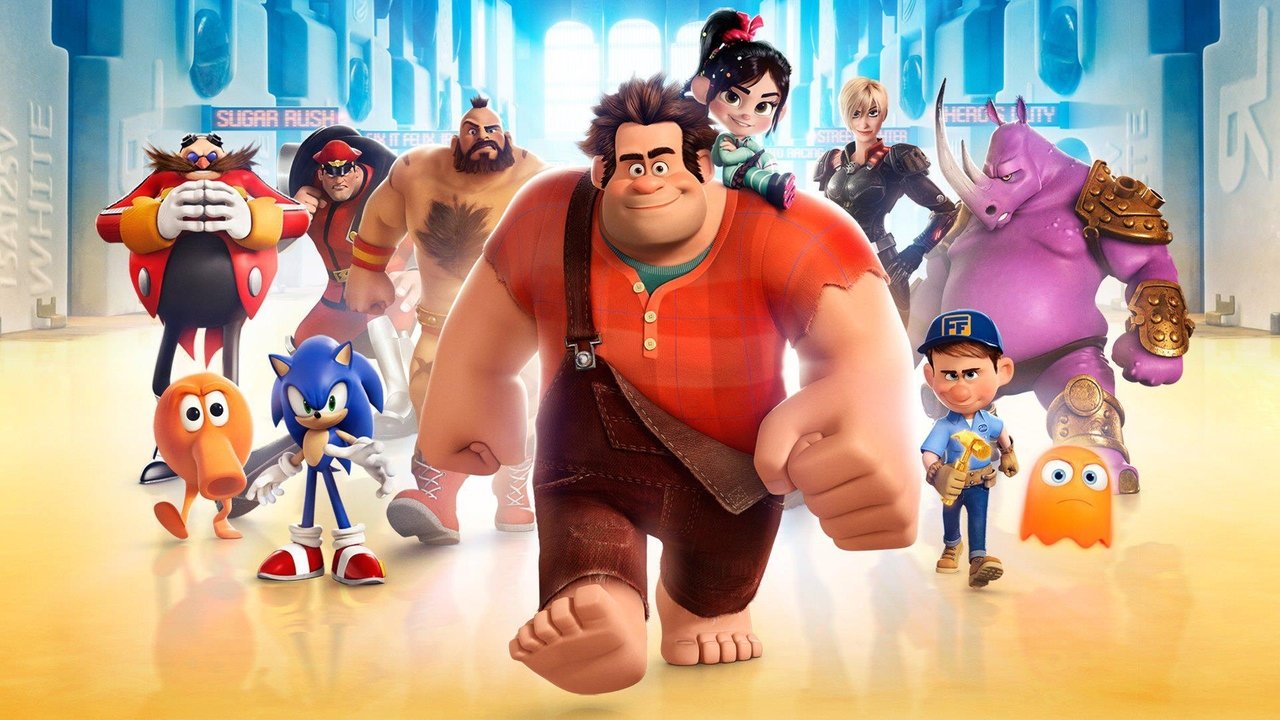 Wreck-It Ralph Movies Online Streaming Guide
A computer-animated action-adventure comedy film series that follows the adventures of video game characters from Litwak's Family Fun Center & Arcade: Wreck-It Ralph, the antagonist of the arcade game Fix-It Felix Jr; Vanellope von Schweetz, a racer/glitch in Sugar Rush; Fix-It Felix Jr., a repairman who is the hero of Fix-It Felix Jr; Sergeant Tamora Jean Calhoun, the lead character of Hero's Duty and many other characters that are introduced along the way.
1 January 2012

Wreck-It Ralph is the 9-foot-tall, 643-pound villain of an arcade video game named Fix-It Felix Jr., in which the game's titular hero fixes buildings that Ralph destroys. Wanting to prove he can be a good guy and not just a villain, Ralph escapes his game and lands in Hero's Duty, a first-person shooter where he helps the game's hero battle against alien invaders. He later enters Sugar Rush, a kart racing game set on tracks made of candies, cookies and other sweets. There, Ralph meets Vanellope von Schweetz who has learned that her game is faced with a dire threat that could affect the entire arcade, and one that Ralph may have inadvertently started.

20 November 2018

Video game bad guy Ralph and fellow misfit Vanellope von Schweetz must risk it all by traveling to the World Wide Web in search of a replacement part to save Vanellope's video game, Sugar Rush. In way over their heads, Ralph and Vanellope rely on the citizens of the internet — the netizens — to help navigate their way, including an entrepreneur named Yesss, who is the head algorithm and the heart and soul of trend-making site BuzzzTube.
Bookmark this page and The Streamable will automatically update it if services change or more films are added.