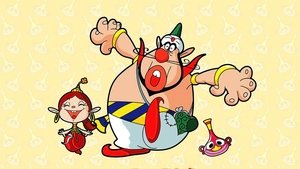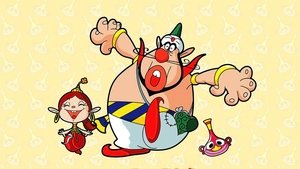 Content availability is valid for United States.
Service and content availability may vary for United Kingdom.
About The Genie Family
An old bottle has found its way into the household of a modern family, which consists of a boy named Kan and his parents. A genie, Hakushon, and his daughter, Akubi, reside inside it. When Kan finds the bottle, he discovers that a sneeze summons Hakushon and he must grant the wish of whoever sneezed, while a yawn summons Akubi and she must do the same for whoever yawned. Getting wishes granted by either genie may not be a good thing, for Hakushon messes them up due to his own extreme clumsiness, while the more capable Akubi likes to cause mischief by twisting their words and meanings so that something bad happens.