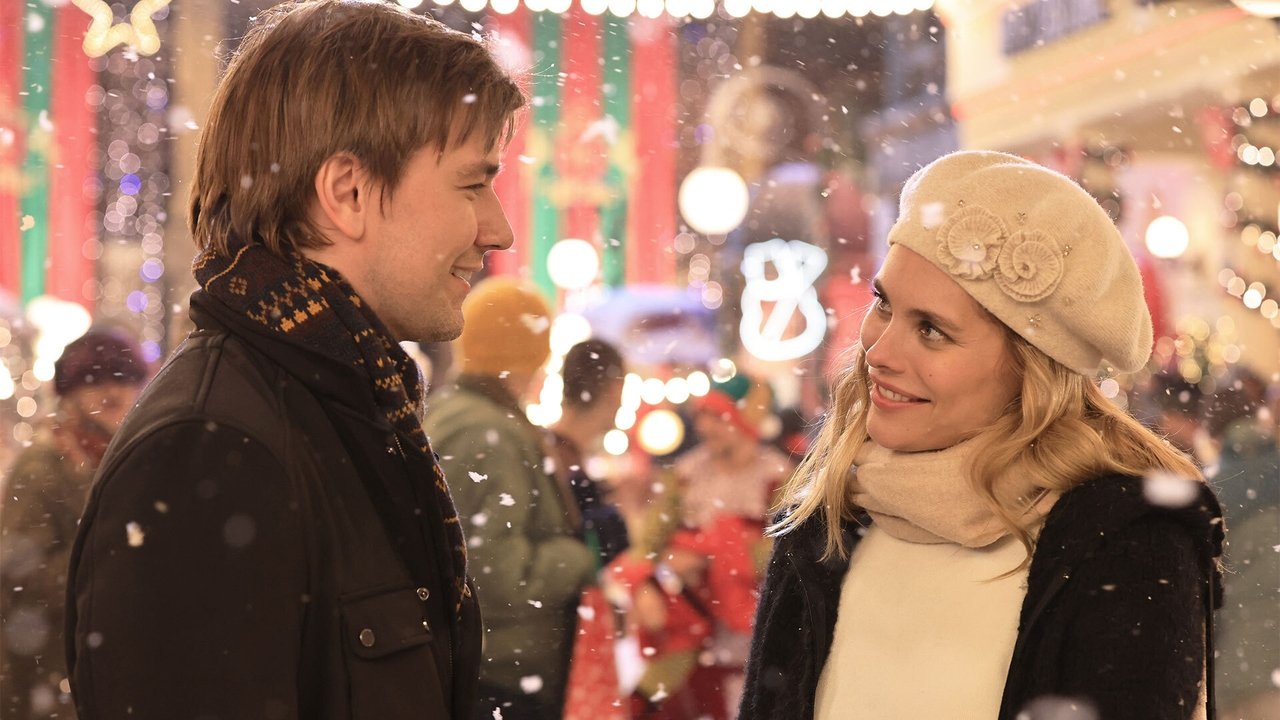 Best Christmas Movies on Peacock (2021)
If you're looking to celebrate Christmas with Peacock, the service has an interesting lineup of holiday films to keep your spirits bright. These are Peacock's highest-rated Christmas films as rated by IMDb users.
2021 M10 30

Haley is a wealthy heiress known for her acts of kindness. Haley meets hopeless romantic Claud, and she keeps her wealthy family a secret. When Claud pitches an ad campaign to Haley's mom and Haley's secrets are revealed, things get…complicated.

1994 M12 1

Santa has neighbors at the North Pole - two feuding polar bears named Iggy Lou Bear and Edgar Allan Snow. Both want to recapture the warm feelings of Christmas from childhood, so each intends to get a Christmas Tree of his own. The only trouble is, there is only one tree in the whole frozen north! A hilarious battle of will and wit ensues, as the two bears feud to "win" the only tree in the land.

1984 M12 1

A Merry Mirthworm Christmas is an animated television special, produced by Perennial Pictures. It premiered on the Showtime Cable Network in 1984. The film features a cast of Mirthworms which are described as cuddly little critters about two inches long, who live in the tiny town of Wormingham.

2015 M12 11

Hector has been living on the motorways for years. His once comfortable family life has been replaced by a never-ending tour of service stations that offer him shelter, anonymity, washing facilities and food. The story follows his journey south from Scotland on his annual pilgrimage to a temporary Christmas shelter in London where he finds comfort, friendship and warmth. Over the course of his Homeric journey, Hector decides to reconnect with his long estranged past. As his previous life catches up with him, the story of how he came to be leading a marginal life begins to emerge.

2013 M12 15

America is in the midst of the Depression, and the Kamp family is struggling to get by, especially after Mrs. Kamp's untimely death. Now little Ruthie, with her mother gone and her father overwhelmed by doctor bills resulting from her brother's polio, expects another Christmas without presents or festivities. But when her father brings home one dollar in change and lets the children use it to buy special gifts for each other, the Kamps come to find that money isn't what fills Christmas with joy, love, and miracles.

2011 M08 11

Ricca ragazza viziata riceve ultimatum dai genitori: dovrà trovare qualcosa da fare nella vita o smetteranno di mantenerla. Trova la lettera di una bambina di sette anni che chiede a Babbo Natale una nuova moglie per il papà e decide che questa sarà la sua missione.

2018 M12 2

Dopo un alterco con la madre malata, Jennifer, un'adolescente egocentrica, si imbatte inavvertitamente in un rifugio per senzatetto locale in tarda serata. Sconvolto dall'atteggiamento egoista della figlia, il padre di Jennifer le offre un ultimatum che include il volontariato nel rifugio nella speranza che impari ad essere responsabile e compassionevole verso gli altri. Attraverso questa nuova esperienza Jennifer crea un improbabile legame sia con il personale che con un giovane ospite molto speciale che la porta a una comprensione più profonda del vero significato del Natale: l'amore e la famiglia.

2018 M11 11

Sarah, Riley e Cat sono amiche sin dall'infanzia. Insieme condividono i ricordi di giornate di Natale felici trascorse in casa di Sara, a Holly Lane. Una volta adulte e alle prese ognuna con la propria vita, si ritroveranno per salvare la casa con la speranza di vivere insieme altri bellissimi momenti e riscoprire quanta magia ci sia tra quelle mura.